Nov 29, 2015, 8:13:51 AM via Website
Nov 29, 2015 8:13:51 AM via Website
Leap Off – Play More!! Earn More!!!
Here is the app which can afford both entertainment and money at a single instance.
"People says time spent on playing mobile games is time wastage on their life"
Leap off is designed to put a full stop to those people who states as above. Yes this is the first ever application to provide you free recharge for playing games. It is general to provide mobile apps for free, whereas in this case, the app is free and also the recharge is free.
Gameplay
Prizes everyday Rs.10, Rs. 20 and Rs. 30
Game is provided with 3 recharge prize money. Users can select their desired amount that they wish to win. Start the game, make the bird to leap off high without hitting obstacles (if possible eat some apples for +10 points and avoid violet apples -10 points) to achieve the target score and claim the free recharge.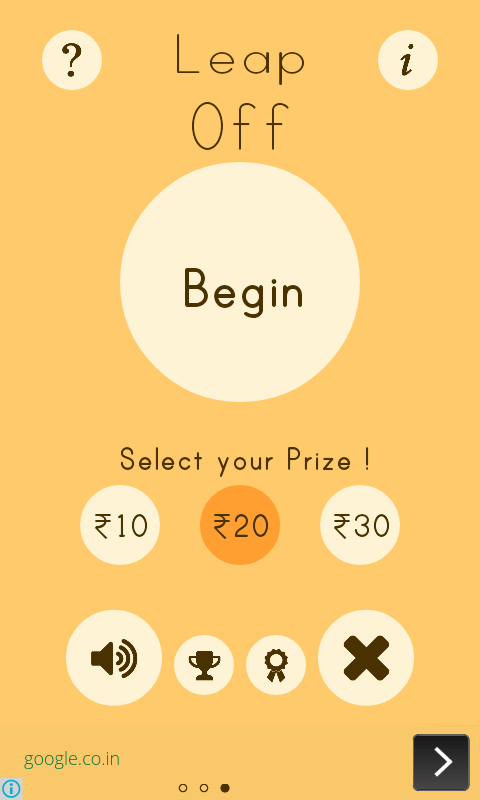 How free recharge?
We want the smart phone users to be productive while playing games and so decided to give free recharge by sharing the earnings from advertisements.
No survey
No nasty app installation
No data/form filling
No sms sending jobs
No contest
No lucky draw winners

Just Play, achieve the target score and get free recharge

========================
**Currently free recharges are applicable only in India. Soon we will update for other countries