Oct 25, 2015, 8:02:07 PM via Website
Oct 25, 2015 8:02:07 PM via Website
Hello Android users,

Here is Veronika from GREYHEAD Studio and this time I'm back with a game for the little fellas!

HAPPY COOK, available on GooglePlay, is an entertaining educational game where kids get the chance to develop quick reflexes, concentration and attentiveness skills. With fun, energetic tunes in the background, your child has to pay attention to the objects rolling down four shelves and make sure to collect only the edible objects by tipping on the items.
Collect cheese, vegetables, fruits, cake, candy, ice cream, jam and other delicious goods into the cook's frying pan. Don't let Jerry the cook down and help him impress his restaurant visitors by collecting delicious foods. The guests are waiting! Hurry up and download HappyCook now to start your food hunt together!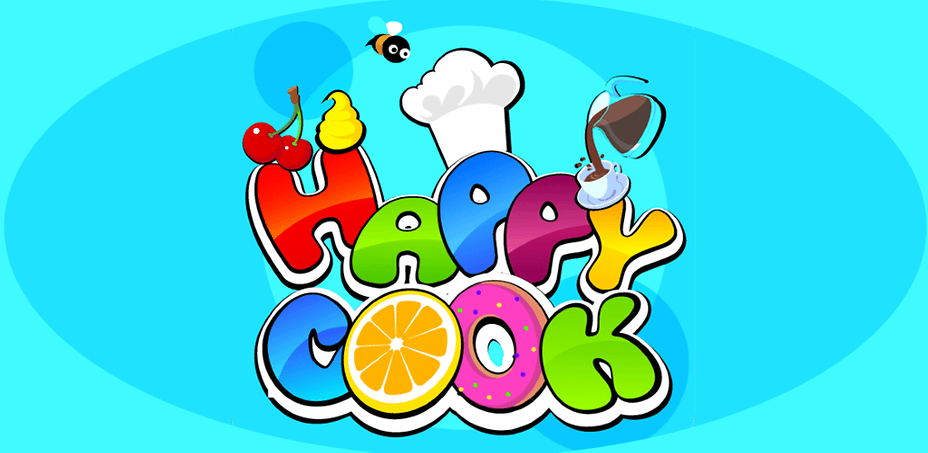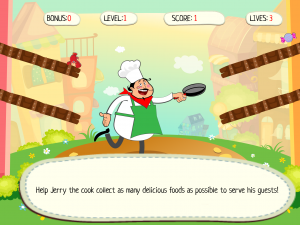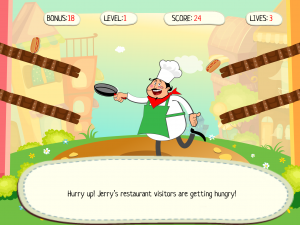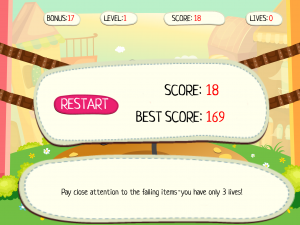 Have your kids enjoyed the game? My 6-year-old loved it for sure.

Let me know how the game worked out for you by leaving a review on Google Play or commenting down below!

Thanks everybody,

Veronika
— modified on Oct 25, 2015, 8:05:54 PM