Sep 27, 2015, 8:54:58 AM via Website
Sep 27, 2015 8:54:58 AM via Website
Counter pick tool which will guide you to pick the proper hero in Dota 2 draft.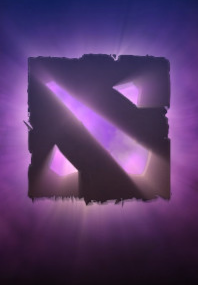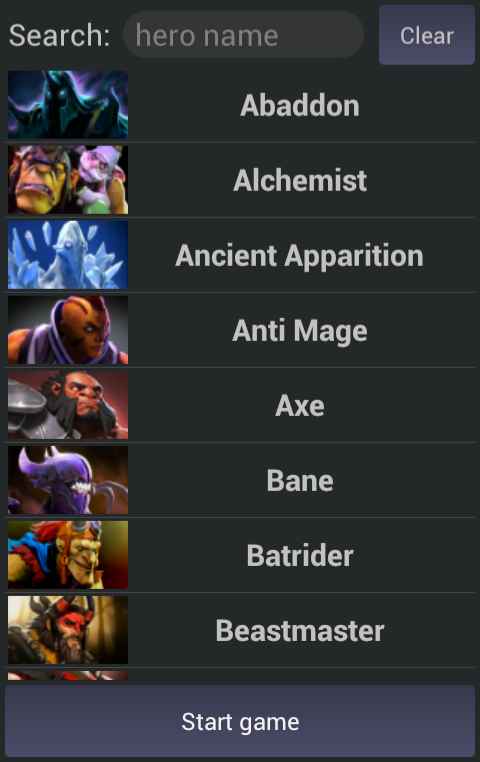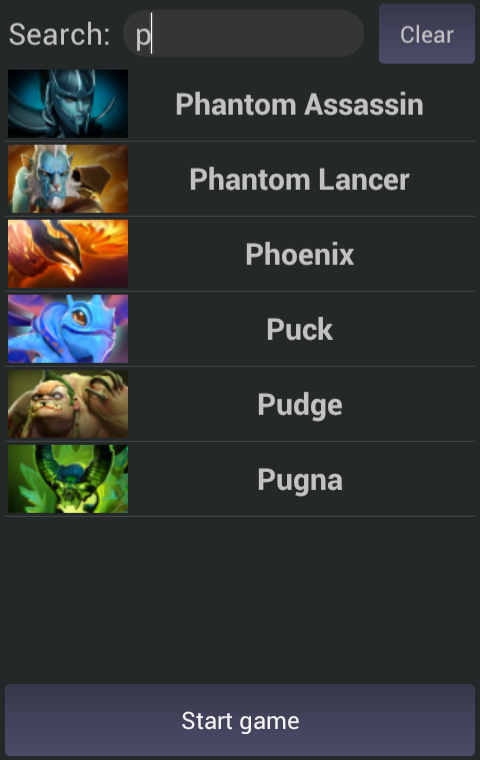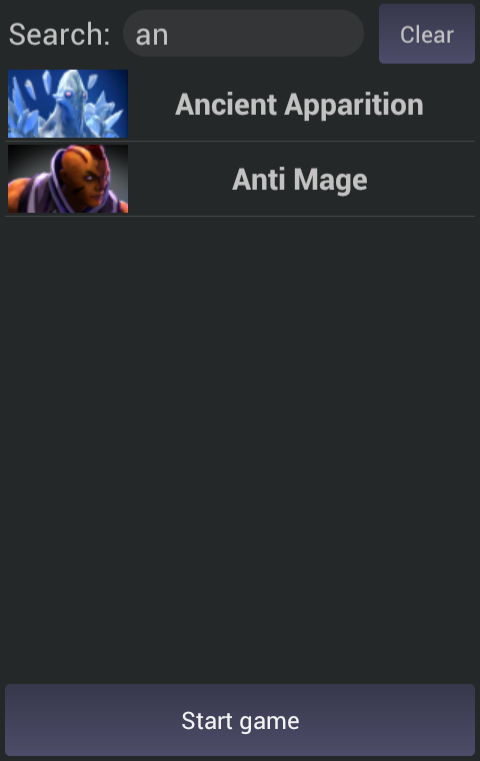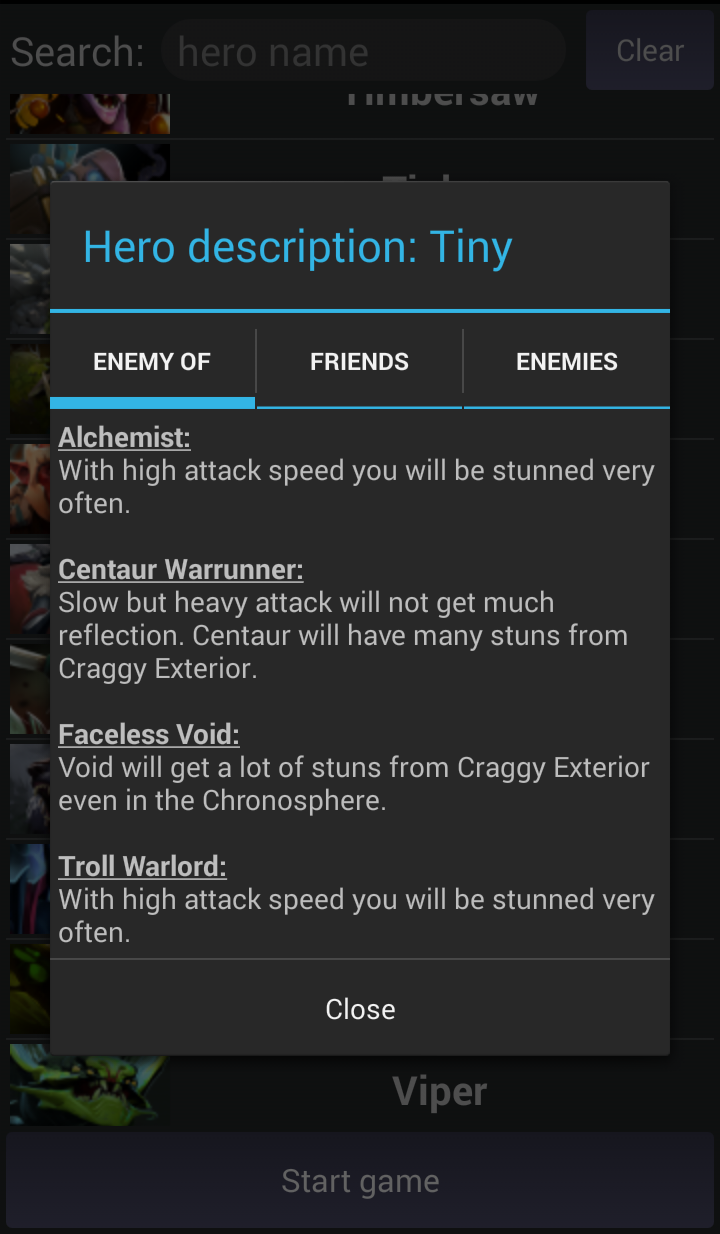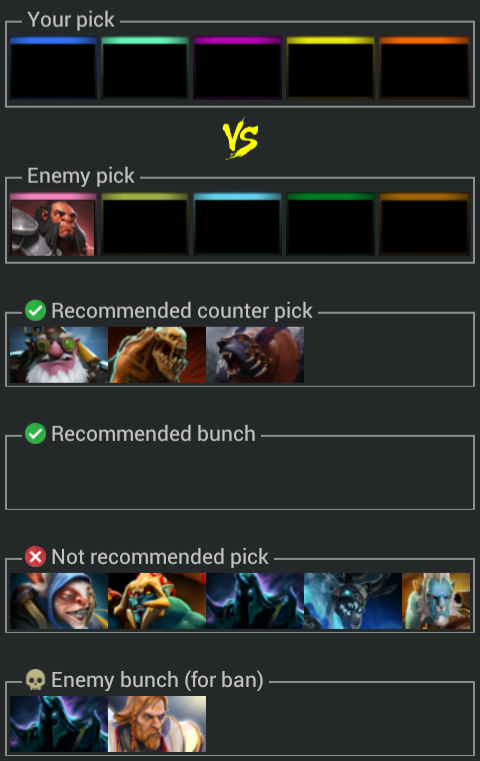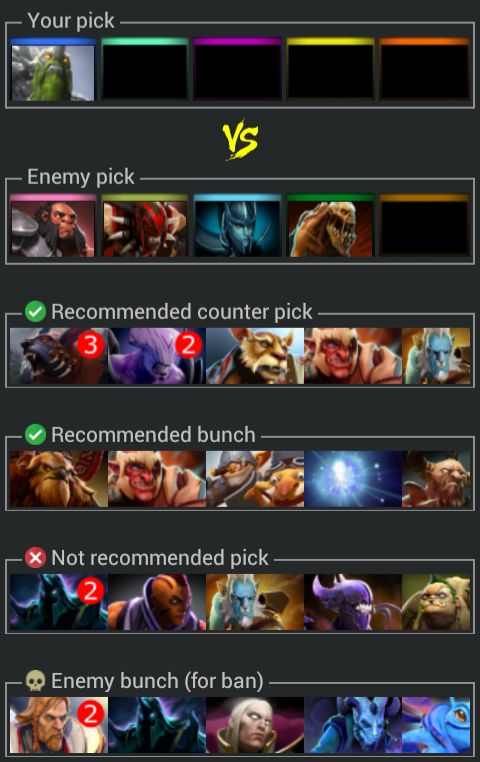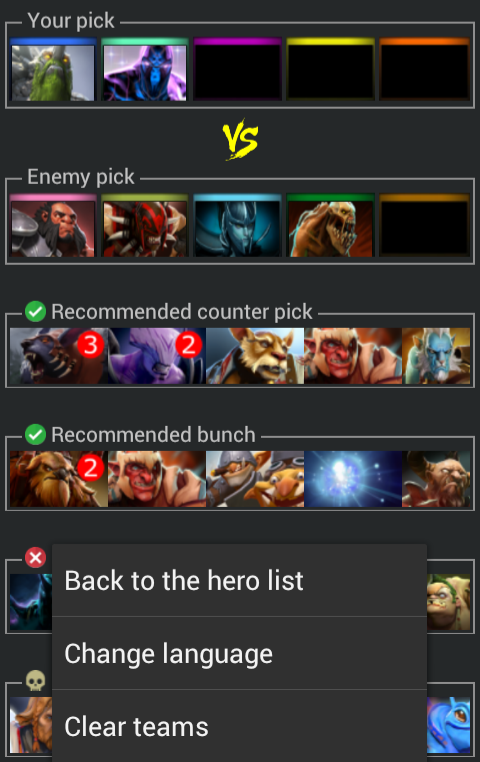 Application for assistance selecting counter heroes and bunches in Dota 2.
Description of the best counter picks for each hero. Perfect for either beginners and for serious teams.
Features:
- only the main hard anti picks and mega bunches;
- possibility of the modeling the draft stage with an automatic selection of the recommended heroes ("Start Game" button);
- description of each counter pick and bunch;
- when the character counter several enemy heroes, his image will have a corresponding figure in the red circle;
- low weight of the application (due to the optimization calculations and the storing image method);
- no lags.
ATTENTION! The same hero can both counter enemy heroes, and be countered of other heroes. In this case, the choice is yours: realize the strengths and protect the weaknesses.
Data for the heroes assembled from specialized Internet resources. Any reasoned additions can be sent per the e-mail, or in the comments.
Have a good game!

Legal Disclaimer:
This app is not created, sponsored or endorsed by Valve Corporation. This app is not an official app or connected to the game's developer or publisher. All of the in-game imagery, hero icons, hero names, launcher icon and Dota name are copyright and/or registered trademarks of Valve Corporation, and usage for this app falls under fair use guidelines. This app is intended purely for the love of the game and aid further skill development and exploration of the game.
Google Play: https ://play.google.com/store/apps/details?id=com.dota2.easypick
— modified on Oct 4, 2015, 5:49:37 PM