Jun 17, 2015, 2:43:47 PM via Website
Jun 17, 2015 2:43:47 PM via Website
A cool new game Pick a Stick
★★★ Introducing Pick a Stick ★★★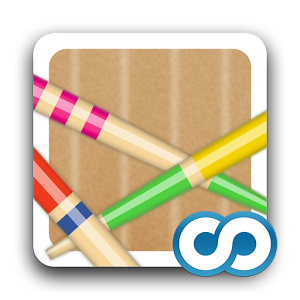 Description:
Didn't you love to play Pickup Sticks when you were little? Remember how much fun it was? Now you get the chance to revive these memories.
Pick a Stick is the classic Pickup Sticks for your Android device. A simple yet fun and addictive game that needs you to look carefully to find the topmost stick to pick.
Try to beat your score and compare your skill against other players on the global higscores on Scoreloop. Entertain your kids, they will love the colorful and cute graphics.
FEATURES
* Over 25 skins and more to come
* Beat global highscores on Scoreloop
* Nice, colorful graphics
* Revive your childhood memories
* Buy skin points or donate to play without ads
* Play multiplayer with a friend
* Hard mode with time penalty for picking the wrong sticks
Hidden costs? Pro versions? Nope. BigByte Games provide you with free games. Earn a skin point with every game you play to buy new skins.
We at BigByte Games are trying to let all your wishes come to life. We would love to hear your opinion and ideas on how to improve the game even further.
What do others think about the game?
"Pick a Stick is a gem. It's fun to play, the graphics are awesome, the controls make us want to weep tears of joy (yes, they're that good), the highscore option has you coming back for more, time and time again. Do you need more reasons to download it? No? I don't think so either."
- playandroid.com
"Pick A Stick is a fun, well put together app that is perfect for making the time pass when you need something new. Its not overly challenging, but sometimes you're not looking for a challenge. Look at this app for what it is and just have fun with it. Besides, it kind of grows on you!"
- androidappsreview.com
Requires Android: 2.0 and up
I recommend you to download this new and awesome game.
Enjoy!!