Jun 11, 2015, 1:41:25 PM via Website
Jun 11, 2015 1:41:25 PM via Website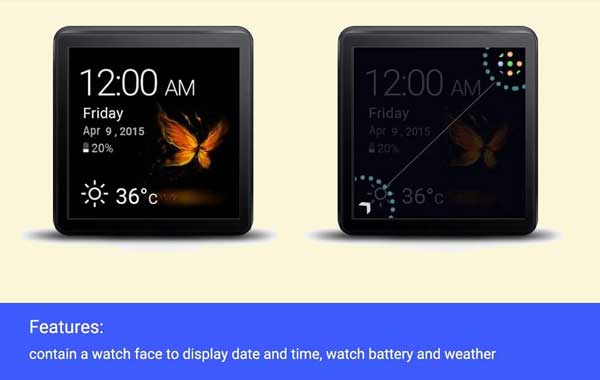 Features:
★ contain a watch face to display date and time, watch battery and weather (not necessary to use launcher)
★ set quick start for frequently-used apps
★ hide unwanted apps on watch
★ support left-hand mode
★ do not conflict with system slide gesture
Notes:
★ need to wait a while to show on watch after installation on phone
★ need to start once after installation
★ it's the 1st version. if there is a bug, please contact us instead of writing a bad review
★ keep watch on connecting when hiding apps
★ keep watch on connecting when setting shortcuts
Supported Devices
★ LG Watch Urbane
★ Sony Smartwatch 3
★ Asus ZenWatch
★ Moto 360
★ LG G Watch
★ Samsung Gear Live
★ other android watches have not been tested. if there is an error, please contact us.