Jun 9, 2015, 11:35:51 PM via Website
Jun 9, 2015 11:35:51 PM via Website
3D Maze 2 is finally here!
3D Maze 2 it's a new free version of 3D Maze family adventure games.
First edition of 3D Maze was downloaded 10 000 000 times! Thank you!
This time you have 8 big levels designed in different ways with new features.
Collect gems, avoid ghosts and check how fast you can reach the end!
Our game is totally free. There are no in-app payments as in other games. Each item in game you can buy by collecting gems during level exploration. If you want to earn gems faster You can simply watch a video ad for 10 points!
---------- New features ----------
● Maps!
New levels are not easy. Too avoid you frustration now you can check where you are in the 2D map... Prepare your memory


You can move and zoom map using swipe and pinch gesture.
● Collect gems to unlock new characters and features!
Yellow Gem - gives you 5 points each gem. Collect them to unlock features or to save you from the ghosts.
Violet Gem - gives you shield for 20 seconds which protects you from the ghosts.
Red Diamond - unlocks Super Speed for 8 seconds. You will run with fire!
Remember - gems are counting to your end score only if you reach the end of the level.
● New characters!
Collect proper amount of gems and buy new characters. You have six new charaters to choose: Mazer, Soldier, African, Mazecraft, Doogie and Devil. Characters have different speeds.
Unlock Soldier by liking our fanpage!
● Shield and Super Speed
If you earn enough points from gems you can unlock Shield which protects you from the ghost in entire gameplay. Super Speed gives you unlimited increase of speed to achieve better times! All you need is to earn 1000 points for Shield or 1200 for Super Speed, press Unlock and turn it ON!
● Ghosts!
Be careful. Now ghost are wandering in the labyrinth. You have three options to handle with them:
- avoid them


- use shield (you need to find Violet Gem)
- if you bump into ghost use "Save Me" functionality which you can use if you have at least 20 points (4 Yellow Gems).
● Achievements
Unlock all 7 achievements by buying characters and features.
● Gold Stars
When you reach the end you will see how many gold stars did you get.
3 gold stars? You rock!
● Banner Ads are annoying you?
Thanks to ads you're playing for free with no in-app payments.
But you can simply remove banner ads when you earn 100 points.
Rest of the features:
● Leaderboards
Login to Google+ by clicking on Google Play Games icon and challenge the people around the world!
● Enjoy excellent HD graphics and music
This application is not affiliated in any way with Mojang AB (Minecraft creators).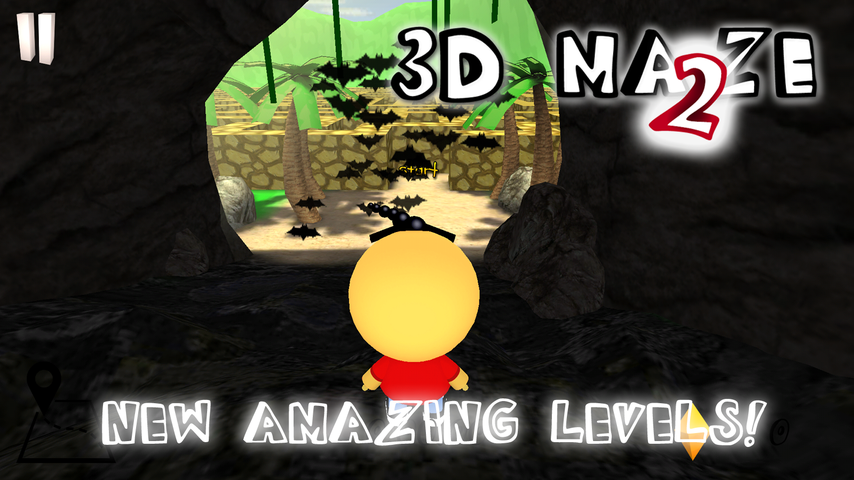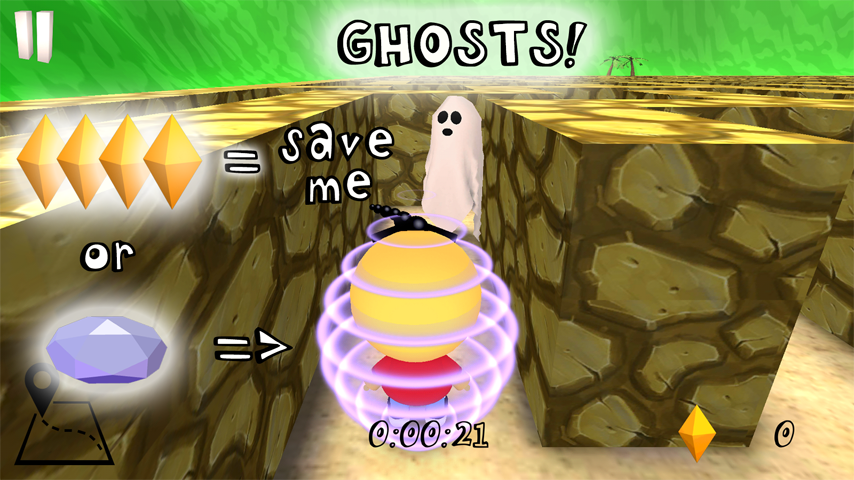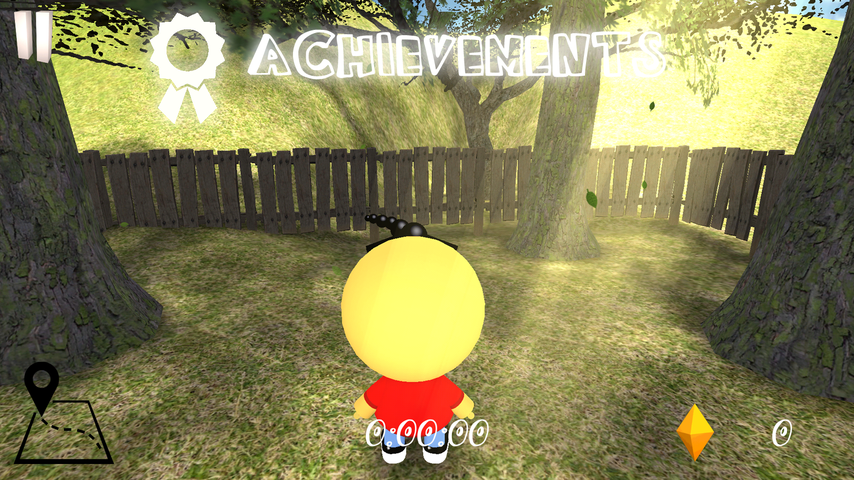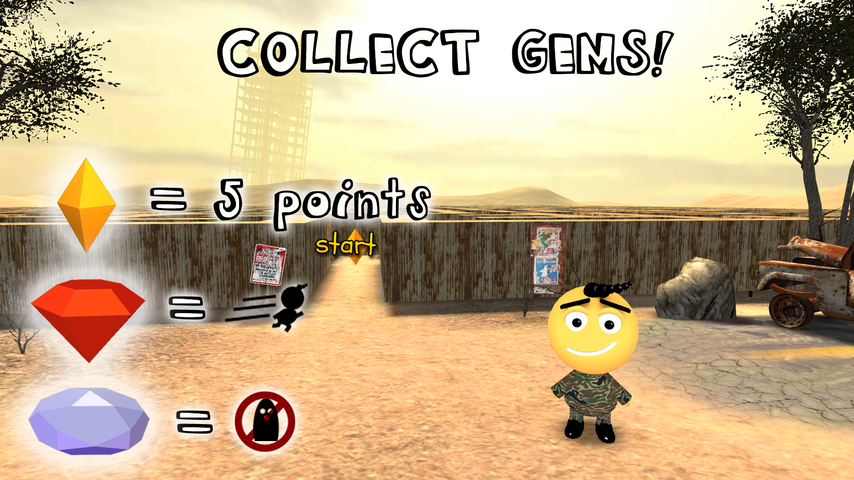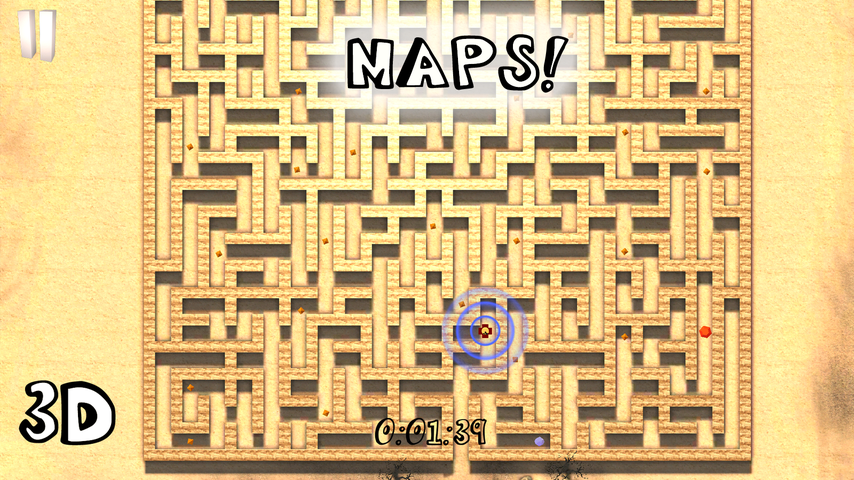 Download URL:
play.google.com/store/apps/details?id=com.mobadu.Maze2