Apr 3, 2015, 8:15:10 AM via Website
Apr 3, 2015 8:15:10 AM via Website
Surah Rahman is an interesting Surah of the holy book (Quran e Kareem). In this Surah, after reminding a blessing, Allah asks from the men and Jinnh the question, "Which blessings of Allah, will you deny?" The Tilawat of this Surah brings a lot of benefits and blessings. However, most of the Muslim brothers and sisters are not able to get benefit from these blessings and benefits because they are busy in the worldly life. However, today, the availability of our mobile application on Android cell phones has reduced this level of difficulty.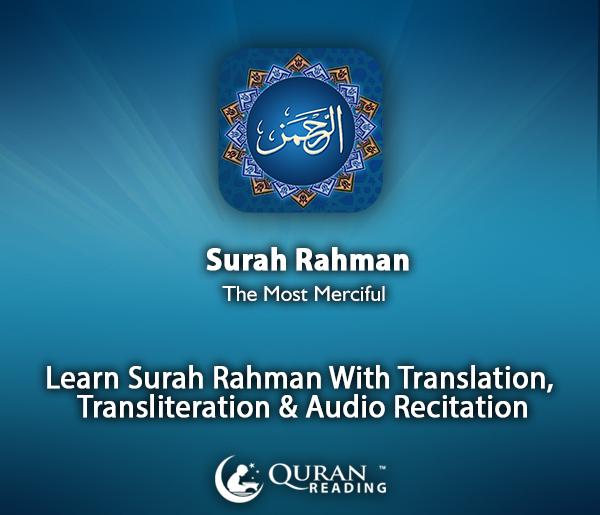 The benefits of the Surahs are given below;
- FREE Gift for Everyone – No need to pay for Surah Rahman – This app is completely FREE to install, download and use. We will not ask you to pay for it.
- Interesting Customization is there – Some of your preferences are taken care of in this application. You may have your own preferred color of the text and background. It will help you make the learning process interactive and full of fun.
- Share it and Care for others – You may have the sharing option available in the app which will let you share this Surah Rahman app with other friends and Family members. If you help others learn Surah Rahman, then your rewards will also increase.
- Benefits and Blessings – For those who are unaware of the benefits and blessings of this application, reading this section will really help.
— modified on Apr 3, 2015, 8:16:29 AM