Mar 24, 2015, 6:13:58 PM via Website
Mar 24, 2015 6:13:58 PM via Website
A cool new game Cupcake Games for Girls
★★★ Introducing Cupcake Games for Girls ★★★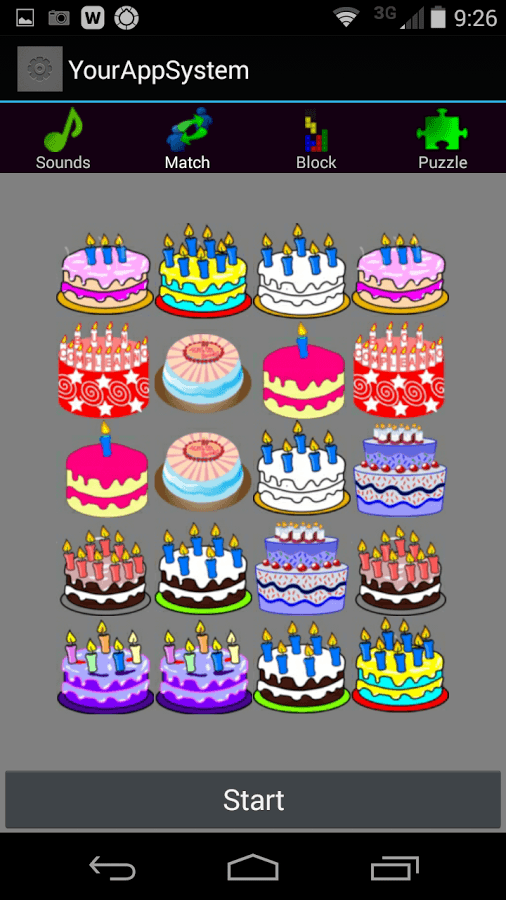 Description:
Cupcake Puzzles - Three levels of a cupcake puzzle – Easy, Hard, and a Very Hard Brain Buster.
Test your own skills on this cupcake puzzle. Tap on randomize, and the cupcake puzzle will shuffle. Then drag the squares into the correct spot. It's harder than you think!
Cupcake Block Game – Fit the blocks together to cover up the cupcakes. Use the arrow keys to move the blocks in the correct position.
Fun Sounds – Four Fun Baking Sounds – Tap to hear what the cupcakes and the walking cake have to say!
Have fun playing the free cupcake and cake games. Not only are they fun they also encourage;
• Math Skills
• Recognition and Memory skills
• Reasoning and concept development
• Comparing, Classifying and Sorting
• Identifying similarities and differences among objects
• Problem solving
• Visual memory
• Matching
• Visual perception
• Spatial orientation
• Concentration and fine motor skills
Link to google play: https://play.google.com/store/apps/details?id=com.thisapprocks.cupcakegames
Requires Android: 2.3.3 and up
I recommend you to download this new and awesome game.
Enjoy!!