Mar 24, 2015, 3:10:36 PM via Website
Mar 24, 2015 3:10:36 PM via Website
Hello guys, have a look at this interactive infographic (This post was edited to remove promotional link, please refer to community guidelines to understand what's acceptable over here) which provides insights on mobile app users' preferences, from a survey distributed on over 5,000 mobile users from all over the world, both on Android and iOS
Which ads convert better? When is the best time to show an ad to the user? What is the most important thing that you check before downloading an app?These questions along with many others were answered through this survey.
The infographic provides several filters around location,age, os, gender etc that you can interact with, every developer here can adjust the survey results based on his own app's user base and make the proper conclusions that will help him improve his app and re-adjust his monetization strategy!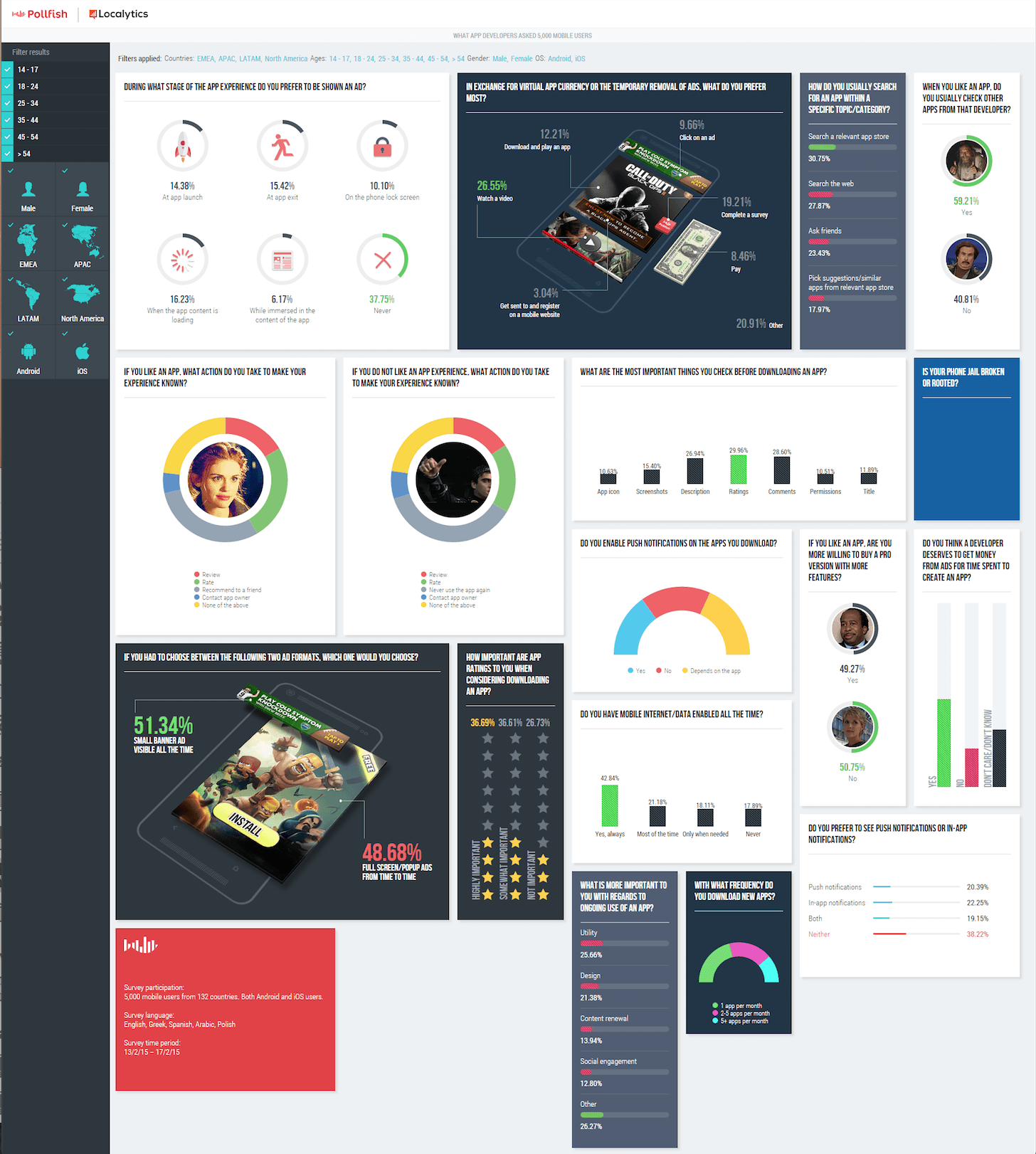 Any feedback would be appreciated and will help for the future! Looking forward for your comments.
Enjoy

— modified on Mar 24, 2015, 4:57:18 PM by moderator