Dec 25, 2014, 5:35:41 PM via Website
Dec 25, 2014 5:35:41 PM via Website
Java Certification Exams is the best application to help you study and pass exams through quizzes. This app is very useful for passing Java Certification Exams (SCJA, SCJP, OCPJP, SCJD, SCWCD, SCBCD, SCDJSW, SCMAD, SCEA) and improving your knowledge about Java. In specically, you can import easily your own data to study and test
The app Java Certification Exams support three mode to help studying and testing:
- Practice Mode: This mode helps you to practise through quizzes. In this mode, you answer each question, then the app checks that "your answer was correct or not", the app Java Certification Exams also displays the correct answer and an explanation of why the answer is correct. In specially, in this mode, the app automatically saves the state for the next time you continue but not to start. In addition, you can view statistics whenever you want.
- Testing Mode: This mode help you to test your knowledge. Firstly, you choose the number of questions and time to test. After completing the test, the app will display the statistics and your point. In specially, the app Java Certification Exams automatically saves statics about the completed testing to help you realize your progress.
- Search Mode: Lets you quickly search to a question and view corrected answers of this question. You can use this feature to quickly test knowledge of an interviewee by answering the testing question you have just found.
The app support much exams about certifications of java. The data is updated continuously.
You can see detail of the application and download the application from Google Play. You can search "MobileSoftVn" and then select "Java Certifications Exams"
Some UI interfaces of the app: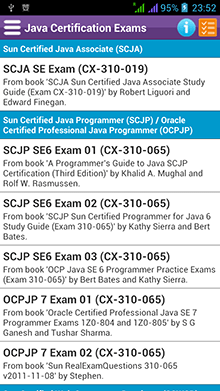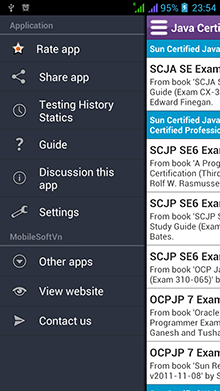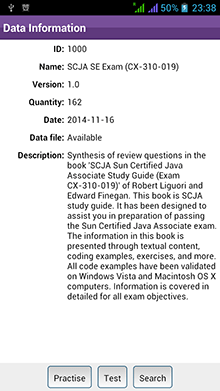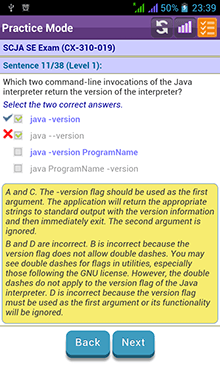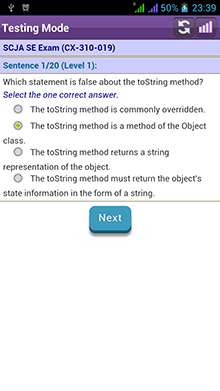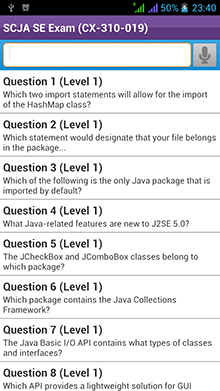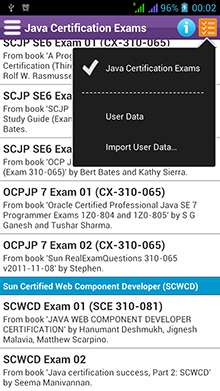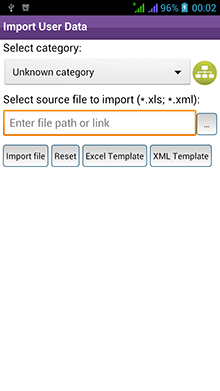 Have an effective learning and success in Java Certification Examination!