Dec 20, 2014, 1:23:05 PM via Website
Dec 20, 2014 1:23:05 PM via Website
Color Flood Puzzle Game is an excellent Christmas fun for those who love to face and deal with virtual brain teasers and have plenty of time available. This game is becoming increasingly popular due to upcoming Christmas holidays. Growing kids, youngsters and even old folks can't restrict themselves to enjoy fun and thrill and freshen up their minds by playing Color Flood Puzzle game. Paying with brain teasing color flood puzzle game on your Android devices develops your intelligence and imagination power. Playing this game produces thrill and develops the analytical power of players. It can be played easily after understanding their guidelines.
play.google.com/store/apps/details?id=com.devbatch.christmasgiftsflood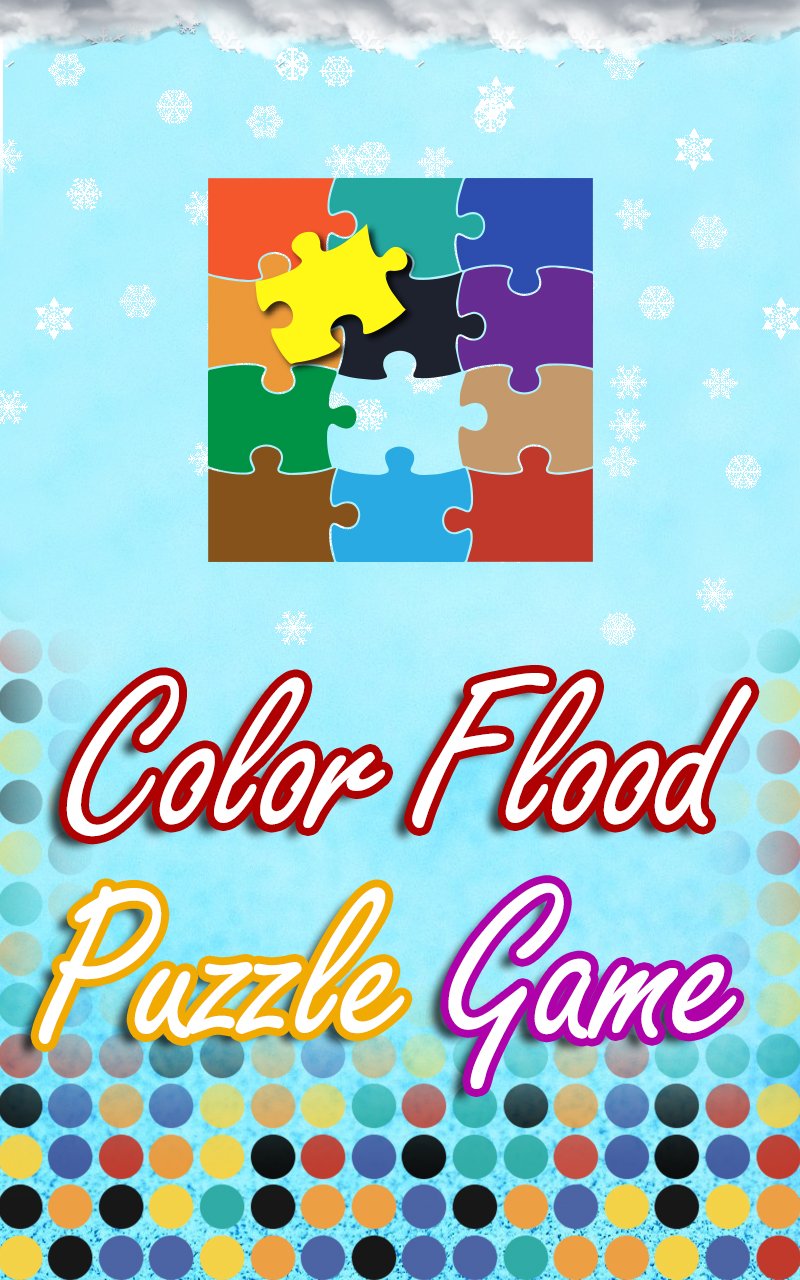 ColorFlood puzzle game has its unique way of teaching strategy, planning and just plain fun! After playing this game awhile anyone will get much better and feel mentally relaxed.
The object of ColorFlood is to flood all cells in field with one color by using as few turns as possible.
Change the color of the square in the top-left corner to one of the adjacent colors, by tapping on one of the 6 colored squares at the bottom. Adjacent squares with the same color are flooded. Try to use as few turns as possible and finish as fast as possible!
So download ColorFlood Puzzle game and enjoy the all-out family fun on this Christmas Eve
Download Now it's totally FREE and support Android 1.4 to Android 5.1 versions
FEATURES:
DIFFICULTY LEVELS:
This puzzle game offers 3 different difficult levels i.e. Easy, Medium and Hard.
DIFFERENT GAME MODES:
Players can enjoy the game in 3 different modes i.e. Practice, Single Player and Multiplayers.
CUSTOMIZE GAME:
Players can customize the size of game by selecting the width and height of their choice.
CHRISTMAS GIFTS:
Complete the level and win exciting Christmas gifts like Christmas Cards, Hot Chocolate, etc.
SHARE CHRISTMAS GIFTS:
Share Christmas gifts with your friends.
BUY CHRISTMAS GIFTS:
Purchase Christmas Gifts for your friends and family members.