Dec 5, 2014, 10:09:44 AM via Website
Dec 5, 2014 10:09:44 AM via Website
Photo Wonder, Make You Different!
Photo Wonder is perfectly adaptive in both IOS and Android system. Over one hundred million users in 218 countries. Also, it's one of the top five in Google Play store under camera category. Are you interested to try? Search '百度魔图' on google play.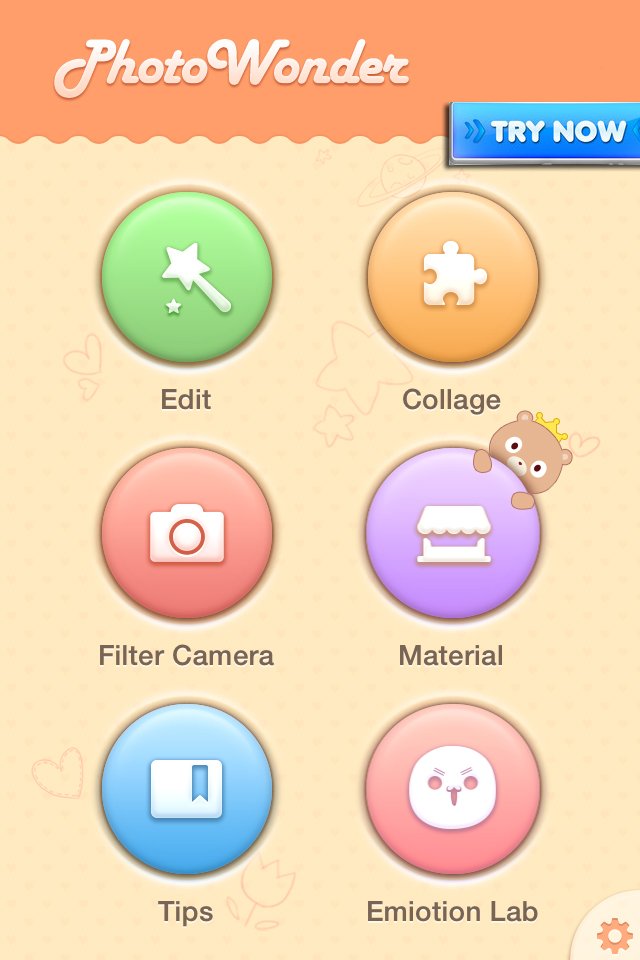 When you're taking a picture, you can choose Filter Camera directly to make your photo more pretty. Or add filter effects after taking.
For those girls who're crazy for selfies, photo wonder bring many ways to make themselves gorgeous in pictures. Because there're many beautifying tips, such as Thinify, Shape Leg, Make up and so on. Decoration is also another attraction of Photo Wonder, adding stickers and scrawl makes your pictures cuter. In addition, when you want to update several photos as one, you can achieve this with Photo Wonder as well. Collage them and add a frame!
There's one more unique feature from others is that you can find out which superstar you most look like. This little game is crazily popular in China.
The magic of Photo Wonder is more than mentioned above, you can explore it by yourselves.
Photo Wonder is an app of Baidu, one of the top Internet companies in China, for beautifying the pictures. It's committed to providing a one-stop photo service on your phones. You can take photos, beautify them, share them and even create a cloud photo album with this app.
Let's photo together. Share your pictures via Facebook, twitter, google+ and other social networking.