Nov 9, 2014, 2:35:52 PM via Website
Nov 9, 2014 2:35:52 PM via Website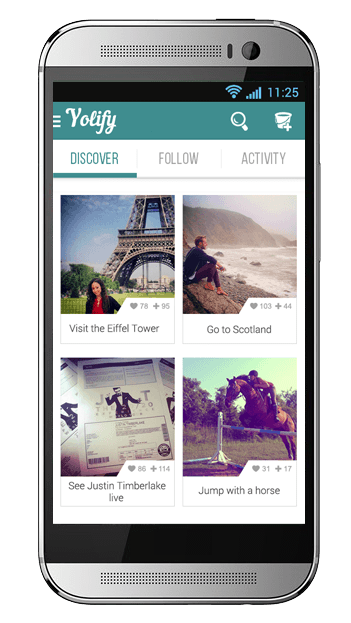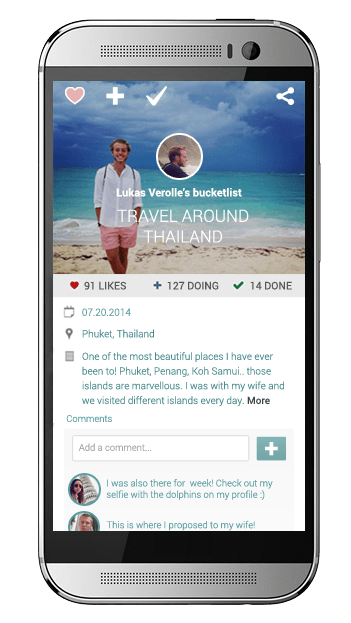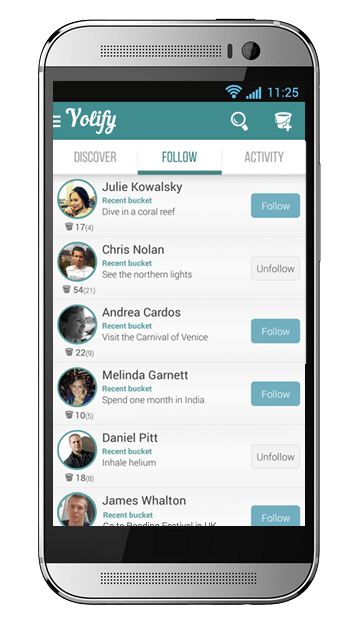 Hi everyone,
we are currently working on a new Android bucket list app and we wanted to share with you how it is going. We know there are already a few bucket list apps on Google Play, but they miss many features in our opinion, moreover they lack in social aspects. Some of the features in our app:
A discover screen to find life goals and the ability to add them to your bucket list
Upload images and write tips & experiences to any goal
Find and follow people with similar interests
An activity feed to see what goals the people you follow are achieving
The app is about 80% complete so we set up a website to show the main features to the public. If anyone is interested, you can sign up (I cannot post links, but google yolify.net

) and you'll be notified by email when the app launches. Feel free to post questions, comments and suggestions, it would help us a lot.
Thanks!