Oct 31, 2014, 7:53:51 PM via Website
Oct 31, 2014 7:53:51 PM via Website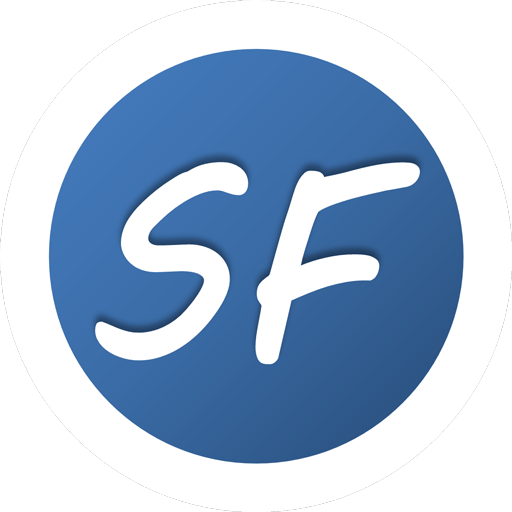 "Scribble Friends" is a brand new style of communicating with photos on Facebook. It enables reply from and by photos, so that you first grab photos which your friends share on Facebook, scribble / draw them with your imagination, and then share them as comments below the original photo.
We will really appreciate if you can give us some feedbacks. Thank you so much!
I am new here, so I can't post links now. You can search "Scribble Friends" in Google Play to find this app.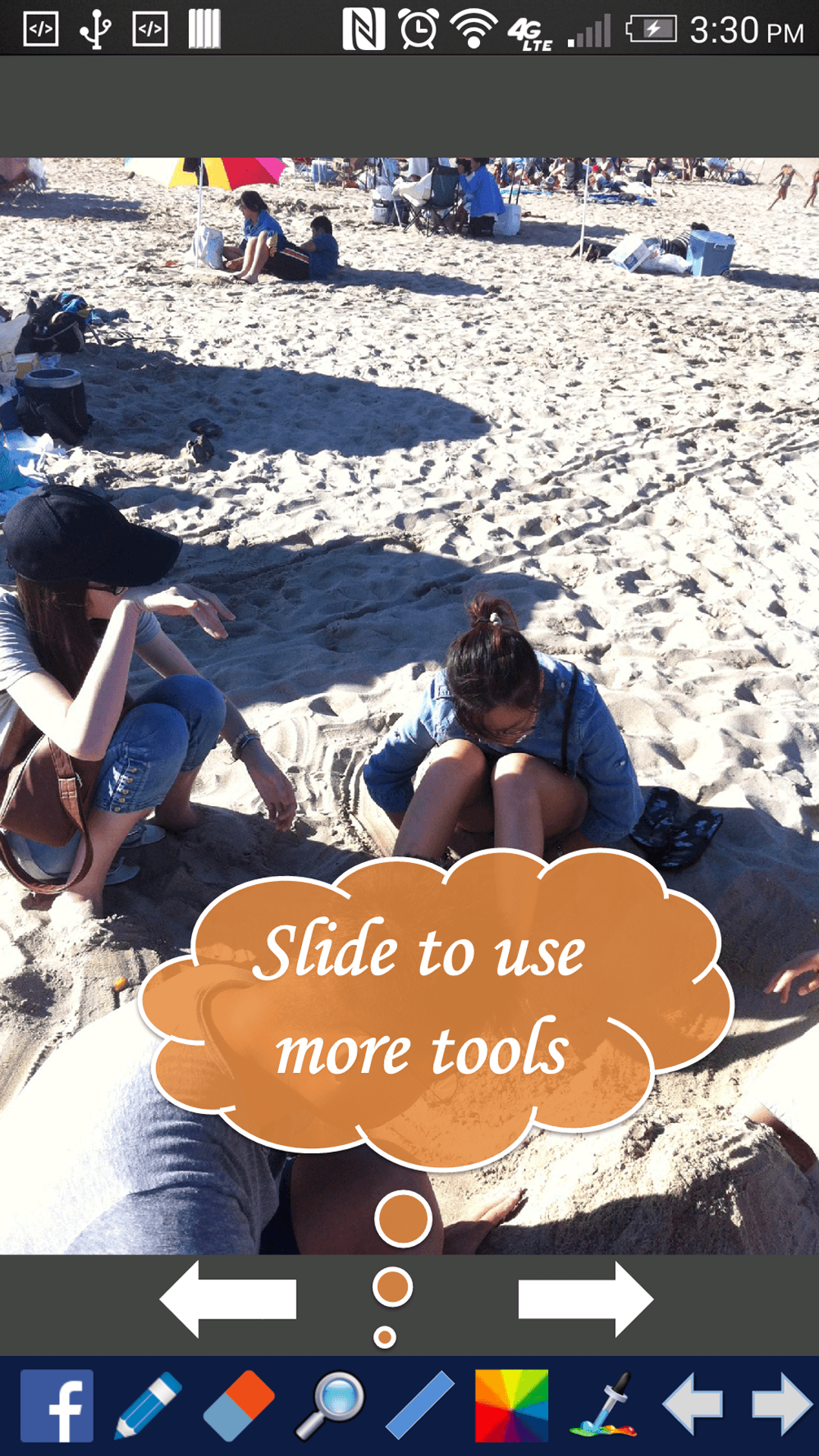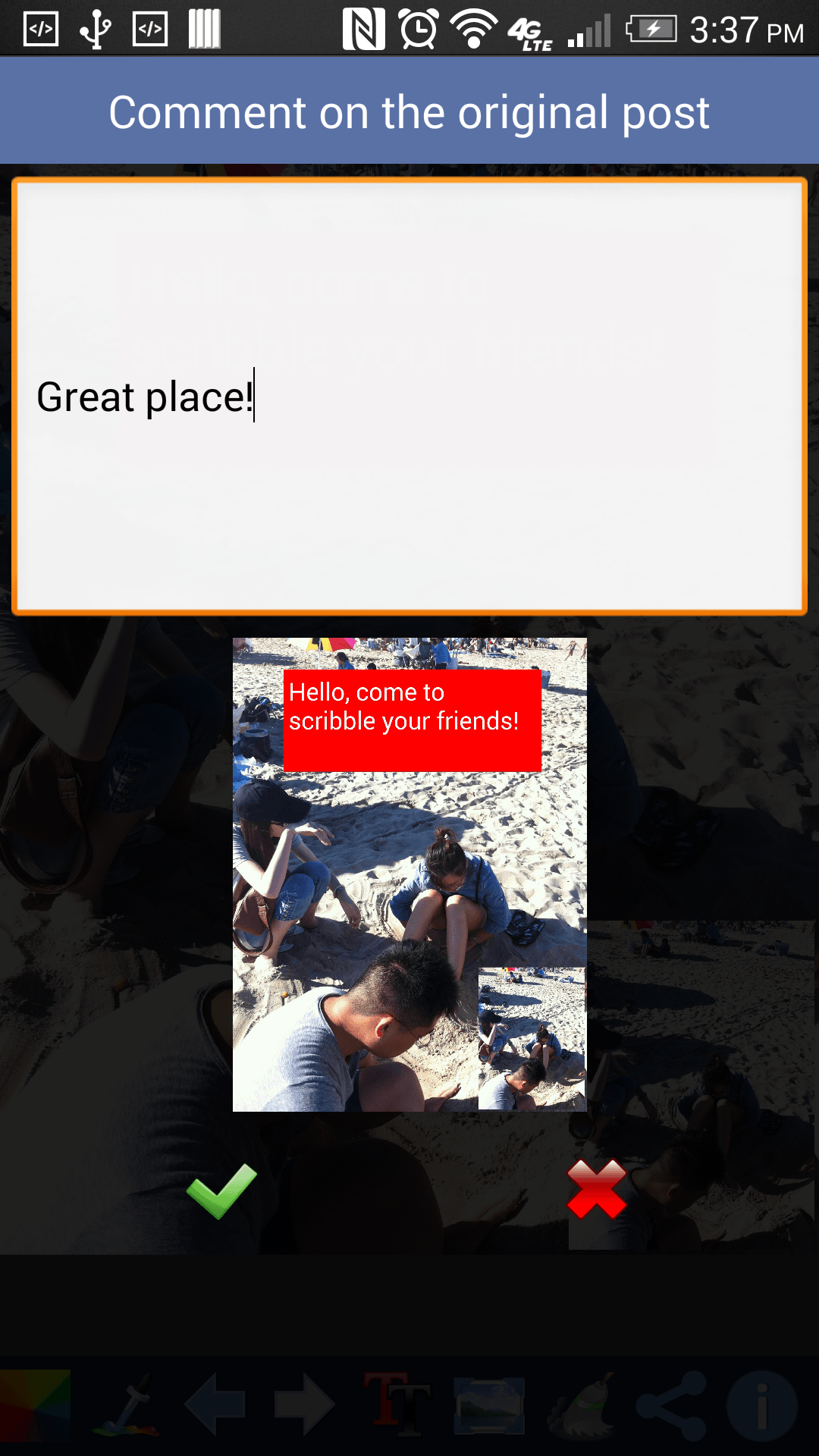 — modified on Nov 2, 2014, 9:20:15 PM