Oct 24, 2014, 6:19:35 PM via Website
Oct 24, 2014 6:19:35 PM via Website
A cool new game Bathtime Routine - kids game
★★★ Introducing Bathtime Routine - kids game ★★★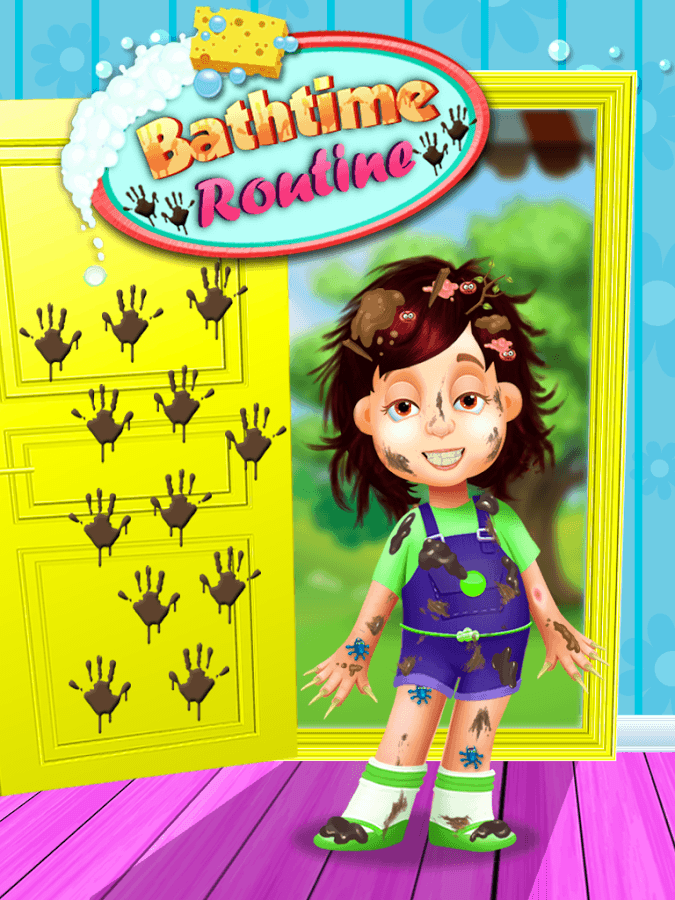 Description:
ARE YOU A DIRTY KID AND WANT A DAILY BATH TIME ROUTINE ?
TRY THIS DIRT KIDS MAKEOVER GAMES, ALL THE MUD CLEANING,WASHING, DRESSING, MAKEOVER, SPA, SALOON AT ONE PLACE AND GET YOURSELF USED TO A DAILY BATH ROUTINE WITH KIDS LEARNING.
OMG!! Your kids need your bathing!!
They have dirt and mud all over them, playing with plants and flowers in the garden, it's up to that you make a daily bath routine. Its time for you to prove that you got talent to deal with any situation. You have got awesome tools that will assist you in cleaning messy kids!
Features:
- Cut nails
- Brush teeth and hair
- Lather up & more.
Kids can play this game daily so that they get used-to a daily bath routine.
The fun story in game start from where you remove the clothes of your kid and send them to wash in machine.You must clean the teeth and make them white again.Your rough hairs needs proper brushing to make them smooth and silky again. Use your towel and remove all the dirt from the body. Now let them take shower so that all the dirt and lices are removed.
Now you clean enough to get dressed for the party. We have new stylish dresses for your baby girls and boys. Choose the one you like the most. When you are done with dressing, Select shoes, shirts, shorts of your own choice. Here comes the add-on part it may be different for boys and girls depending upon the character you have selected at the start of game. For boys its wide range of sun glasses available and for girls different beauty add-ons like hair catcher, purse, handbags etc available be to pick from the list and get ready again to go out.
Bath-time Routine is an amazing game with fun all the time. Amazing sound effects and variety of things you can do with in this game.
Download it for free and have fun playing it.
Requirements: Android 4.0 and up.
Available for Android.
I recommend you to download this awesome and new game.
Enjoy!!