Oct 15, 2014, 8:31:19 PM via Website
Oct 15, 2014 8:31:19 PM via Website
Hi! This is my first puzzle game. It's place for you to see how fast your reaction time are.


Vagabond Aliens is an addictive space puzzle game where you have to control two aliens at the same time.
Azul and Rose always wandering from place to place. Help them to find a home somewhere in the universe.
You'll have to make them alive until the end of each level avoiding obstacles, enemies and traps! With over 10+ different types of dangers and 45+ difficulty levels!
If you like hard and fun games this is game for you!


This game required skills are more than fast reactions and memorising enemy patterns. Explore all the 10 galaxies with space teleports. Some teleport will only open if you have the required space stars. Avoid moving and shooting enemies because they are deadly!
Google Play Free Download Link
★Features:
○ Unique puzzle gameplay in space environment
○ Train your brain and improve reflex while play
○ 10 galaxies and space settings
○ Many hours of gameplay time
○ More then 10 types of enemies
○ 45+ Hard levels and weekly updates
○ Local Score and award system
○ Share on social networks
○ Built in How to Play tutorial
○ Real time Multi-touch system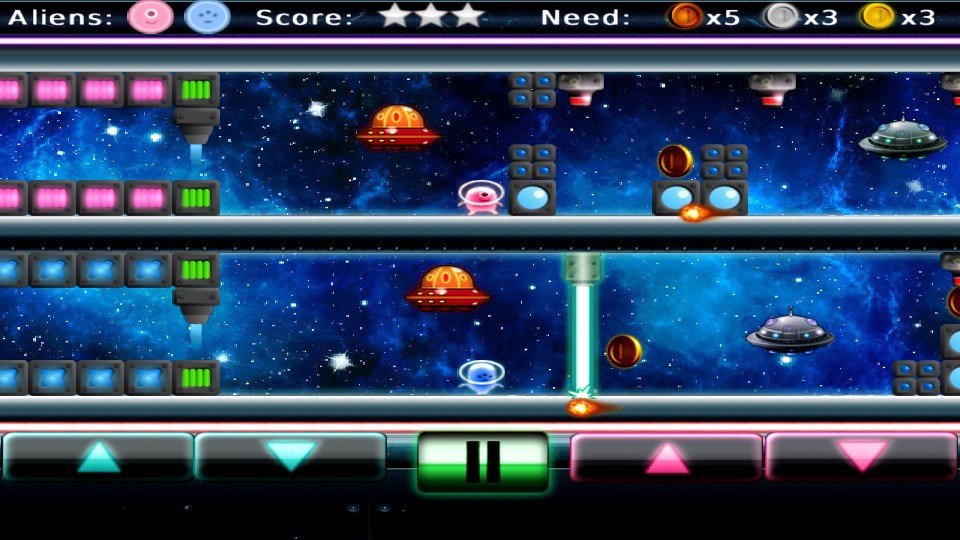 — modified on Oct 15, 2014, 8:32:34 PM