Sep 29, 2014, 6:11:24 PM via Website
Sep 29, 2014 6:11:24 PM via Website
Jewels Blitz – The amazing match-2 puzzle game with addictive gameplay & nice jewels! Enjoy the game, get new records & best position on Global leader board now!
Your mission is matching two or more same jewels / diamonds to make them burst. The more jewels / diamonds you match, the more scores you have.
With 3 addictive game modes, nice graphics, worldwide leader board, amazing effects & animation, the boosters to help you collect gold/gift scores/bonus… Jewels Blitz (Jewels Pop) is so interesting for you to enjoy!
Link on Google Play: https://play.google.com/store/apps/details?id=com.interdev.jewelspop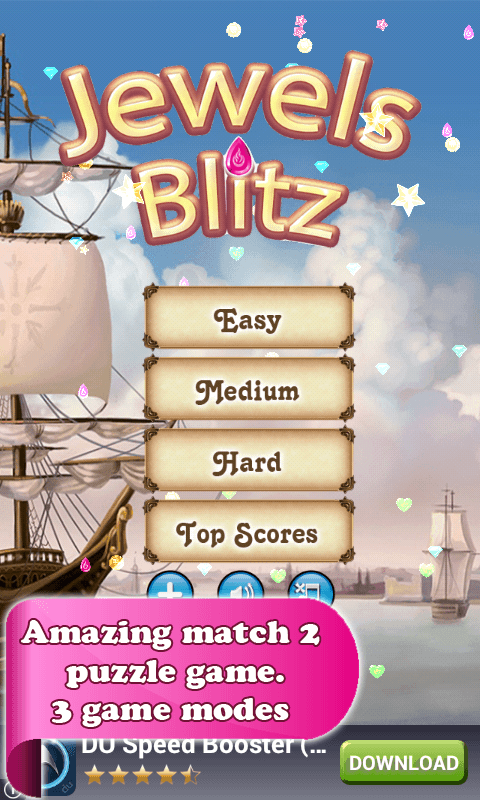 ★ ★ ★ ★*MAIN FEATURES of Jewels Blitz (Jewels Pop) *★ ★ ★ ★
✔ 3 game modes: Easy, Medium, and Hard. This game easy to start but hard to master!
✔ Addictive Gameplay: match larger block of jewels / diamonds to get high scores, collect gold to buy boosters, collect gift to get extra scores, break the ice jewels
✔ The boosters include Bomb, Hammer, Rocket to help you get more scores and collect special objects.
✔ Collect Gold and go to Jewels Shop for buying boosters
✔Global leader board to rank with other players on community in 3 modes. Try to play & get top position worldwide !
✔ Amazing effects & animation: Jewels Blitz, Bomb Explosion, Hammer Destroyer, Rocket Mania, Ice Breaker, Jewels Flying
✔ Nice graphics, creative jewel icons
✔ Amazing background sounds & interaction sounds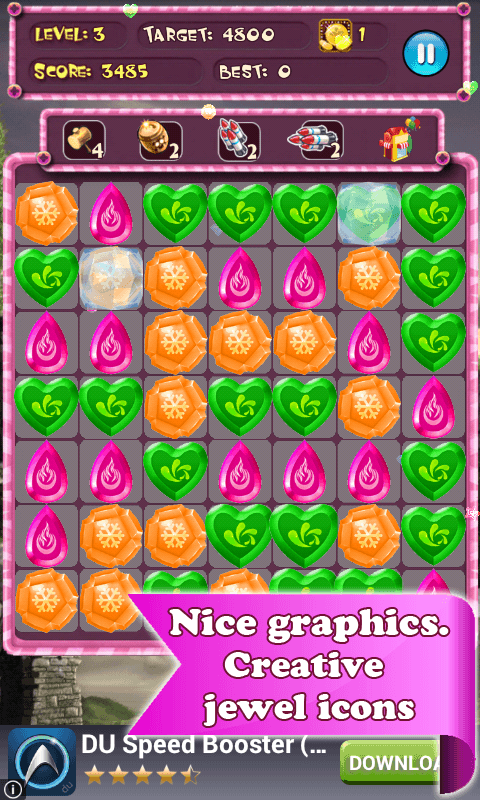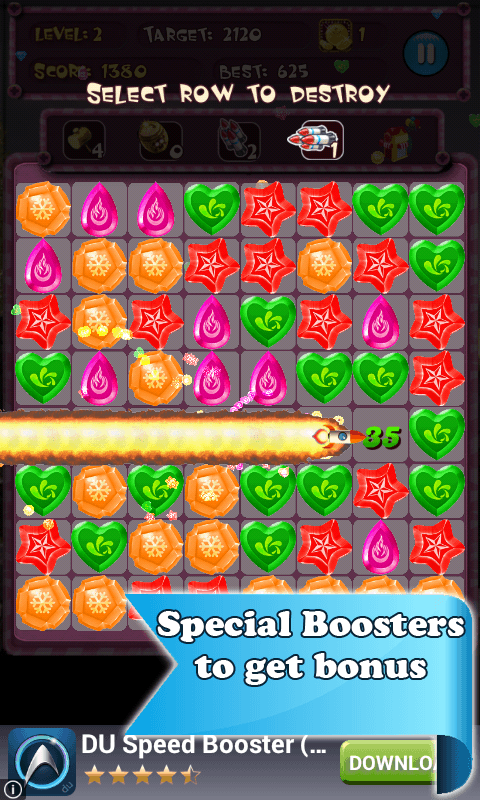 ★ ★ ★ ★HOW TO PLAY Jewels Blitz (Jewels Pop)★ ★ ★ ★
✔ Tap on any 2 or more connected identical jewels / diamonds to remove them. The more jewels / diamonds you connect, the more points you get
✔ Move magic ring to the bottom of the puzzle to get more scores
✔ Try to move gold, extra boosters to the bottom to get it. You can then use gold to buy more boosters in Jewels Shop
✔ Gameplay is in endless style so you must try to pass as many levels as possible.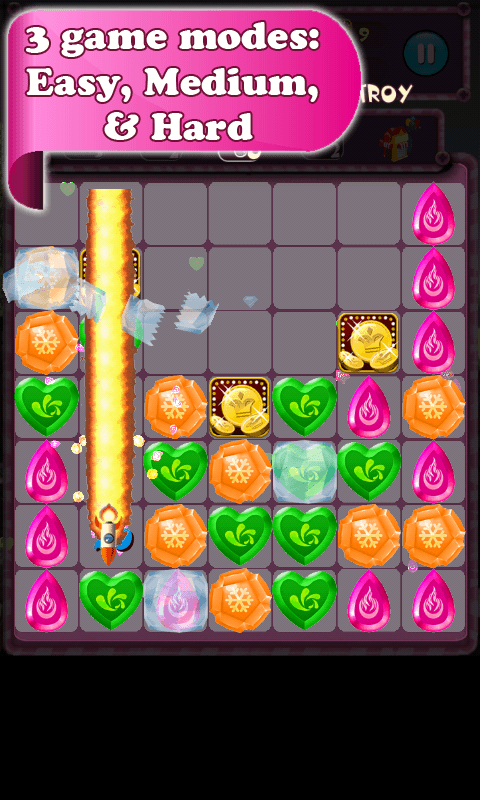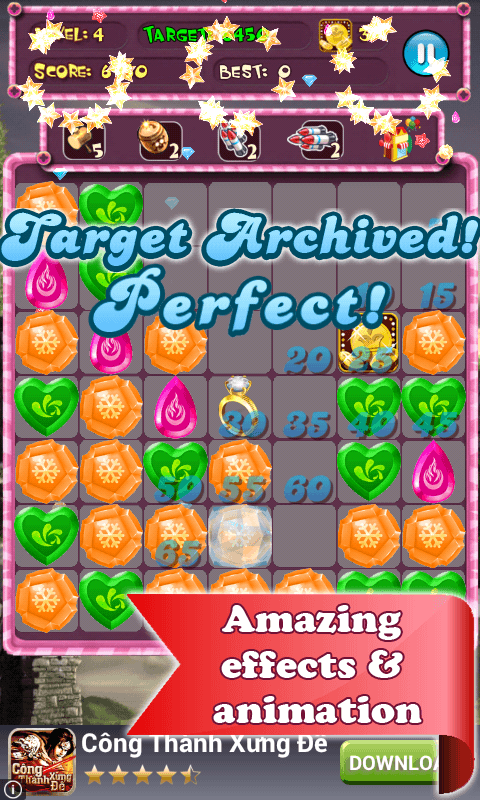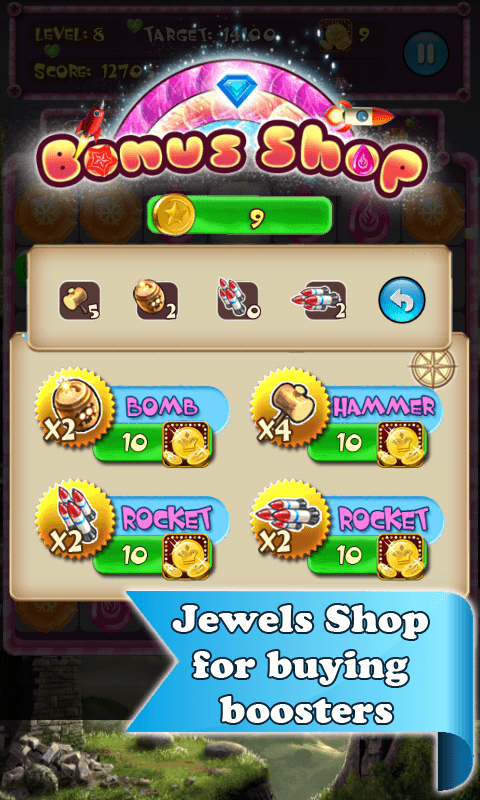 ★ ★ ★ ★ *PLEASE NOTE *★ ★ ★ ★
✔Jewels Blitz (Jewels Pop) is free now and forever. We have added banner ads & interstitial ads from StartApp to earn some cents. Please understand this. Thanks for your supporting.
★ ★ ★ ★ *OUR CONTACT for Jewels Blitz (Jewels Pop) * ★ ★ ★ ★
✔ To help us to meet your expectations about this jewels game, please send your feedback to: interdev.mobility@gmail.com
Play Jewels Blitz (Jewels Pop) today and get new record on leader board!
link download:https://play.google.com/store/apps/details?id=com.interdev.jewelspop
Best wishes to you!
InterDev.