Sep 29, 2014, 2:59:42 AM via Website
Sep 29, 2014 2:59:42 AM via Website
Hi friends,
It is said that "A picture says a thousand words". Why don't we compile pictures with romantic words, love messages … as a special way to express your love feelings. With free app Love Pictures – which contains the most romantic love pictures with quotes – you can make your lover melt!

Link to download:
Love Pictures: [url]https://play.google.com/store/apps/details?id=com.happysun.lovepicture[/url]
Love Pictures HD (HD quality pictures): [url]https://play.google.com/store/apps/details?id=com.happysun.lovepicturehd[/url]
* Main features in Love Pictures - Love Photos *
★ Love Pictures - Love Photos are best love quotes pictures divided into 6 categories: Romantic, I love you, Miss you, Good morning, Good night, Sorry so you can use to send to your partner everyday or special occasions.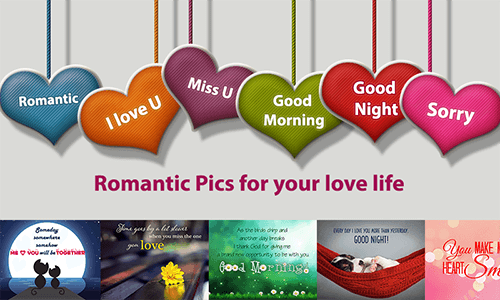 ★ Easily share love pictures to Facebook and tag anyone you like!
★ You can also send or share romantic love pics to Twitter, Google+, WhatsApp , SMS, Email, Line…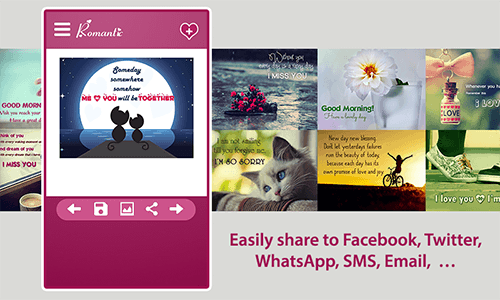 ★ Save love pictures to SD card.
★ Set love pictures as wallpaper.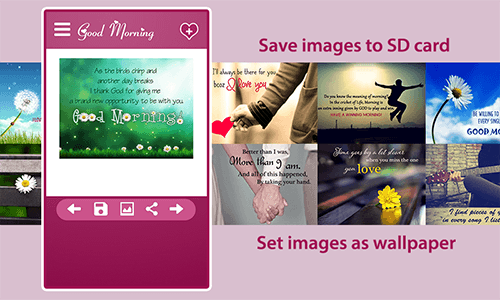 ★ Add/ remove love pictures to/ from favorites section, that makes your favorite pictures easy to search later.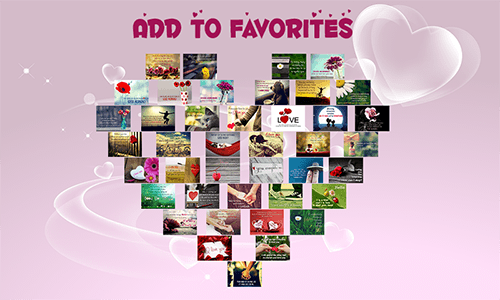 ★ Browse Love pictures by list or view in detail quickly & conveniently.
★ Quickly change Love pictures categories by pressing dropdown box on the top corner, apply in both list and detail view.
★ Romantic piano music background.
Let's enjoy it
Love Pictures
Love Pictures HD (HD quality pictures)
Please feel free to leave your comments and suggestions.
Thanks