Sep 6, 2014, 9:15:14 PM via Website
Sep 6, 2014 9:15:14 PM via Website
Hello everyone, I want to tell you about a new game which was developed by me and one dude in 4 month.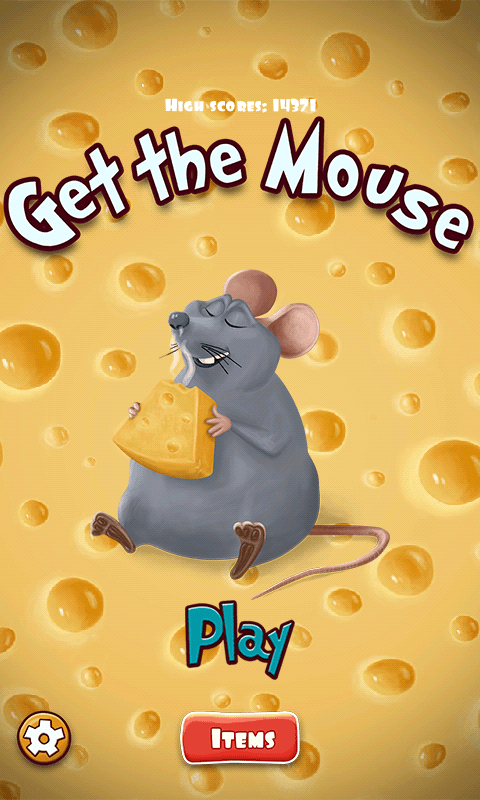 This game is really casual and hard as it turned out for players. Honestly saying casuality of this game is high and you can wonder why this game develope so long time. Unfortunately gamedev is not predicatable thing - seems to be easy, but seems to be no. It seems to be a cool, but it seems to be no. I wrote to 8 publishers (maybe incorrectly I guess and they havn't read), but only one replied, it is LeTang.
Before final verion they said they are quite interested with this game, however when they got a final version for test they denied it. Their arguments were they already have several same games and this game is not outstanding.
Okay, that's alright, whatever, but 4 month of development were behind our backs. Nothing is left only we could try to publish this game by ourselfs.
If you enjoyed with Flappy Bird, you will like Get The Mouse too. But don't think it is a clone, not at all, even game mechanics much more different and diverse, just if gamer could get more then 5 scores in Flappy Bird he will be able to get much more in Get The Mouse or maybe he will can get to the end. Yes, this game has the end

but no levels, only one tunnel 200 meters long.
You will pull out the mouse by its tail and don't let it glut oneself cheese, because if it eating the cheese it growing and finally just will stuck in tunnel. And here is an example of tunnel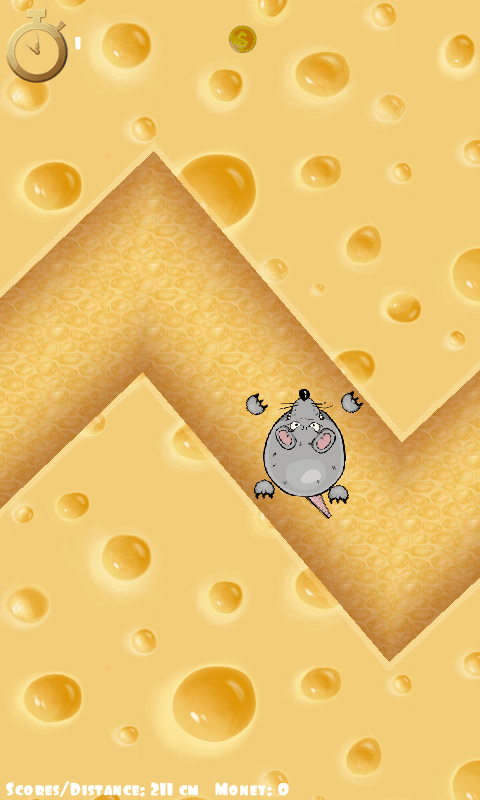 You can decrease size of the mouse you just need to tap fast on it and it will fart (sorry) and get smaller. Sometimes. when everything is complicated, there is a possibility to use time dilation and while it acts you can decrease its size. Oh yes most hardcore players can gather the coins by their fingers, but is not necessary, because scores will be converted to coins. You can't buy coins for real money.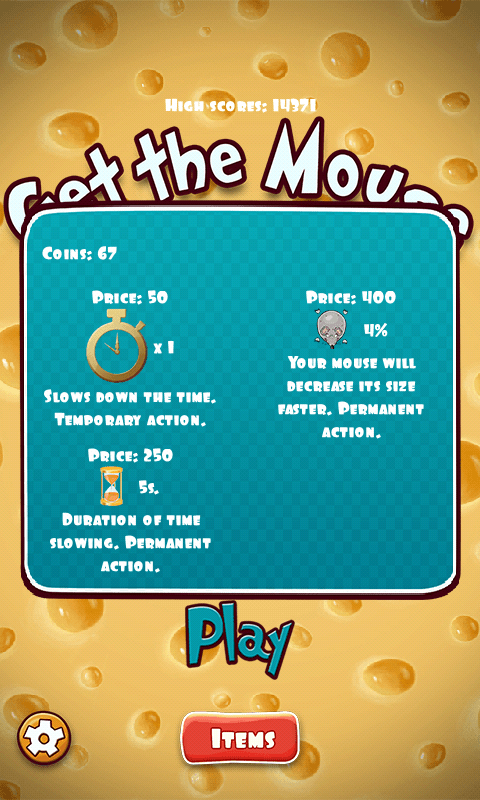 And finally here is a promo video from youtube

Quality of video is bad, but there was no resources or skills for better.

P.S I would be glad to answer to your questions if you have some. Also I wonder to read any criticism. I want to discuss this game with other people if someone will be interested to discuss. Thank for you time!