Sep 4, 2014, 6:53:16 PM via Website
Sep 4, 2014 6:53:16 PM via Website
Diamond Blast – The addictive match-3 puzzle game! Enjoy the game & get your best position on Global Leaderboard today!
Diamond Blast (Diamond Dash) is a Match-3 diamond game with nice & creative gameplay. Try to match as many jewels as you can in 60 seconds Action mode. In Endless mode, it is easy to start playing but hard to master and pass many challenging levels!
Install game on Google Play: play.google.com/store/apps/details?id=com.interdev.diamondblast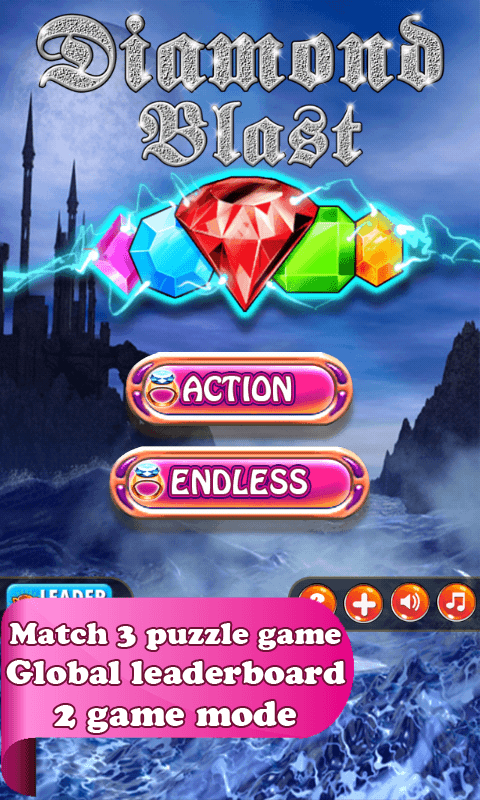 FEATURES of Diamond Blast (Diamond Dash)
+ Action mode: get your best points in 60-second. You can get extra time with special diamond, more points with treasure chest.
+ Endless mode: try to pass as many levels as you can in. Each level you have a target score and 60 seconds to play.
+ Boosters or Special diamonds: Boom to explode a 9-cells, Thunder Bolt to clear column or row of diamonds/ jewels, Extra Time (add 5 seconds), Color Pop to blast all jewels have save color, Double Score you get in 7 seconds.
+ Move treasure chest to bottom of diamond puzzle to get extra points
+ Global leaderboard to rank with other players on community in mode Action & Endless. Diamond Blast use Google Play Service leaderboard.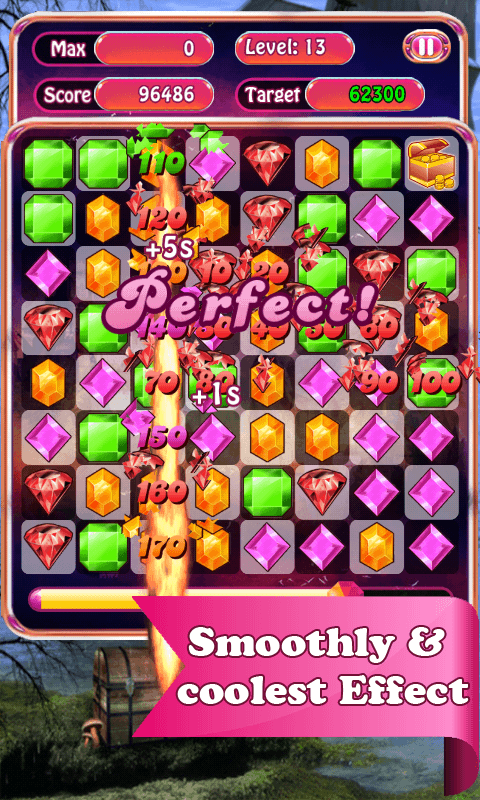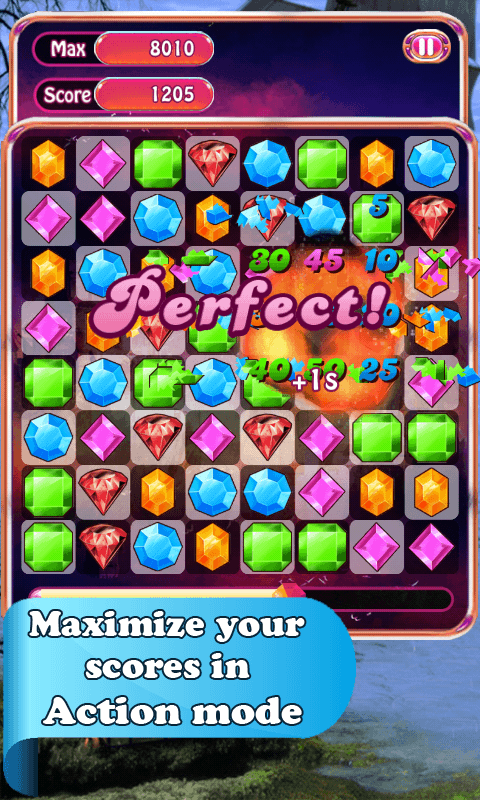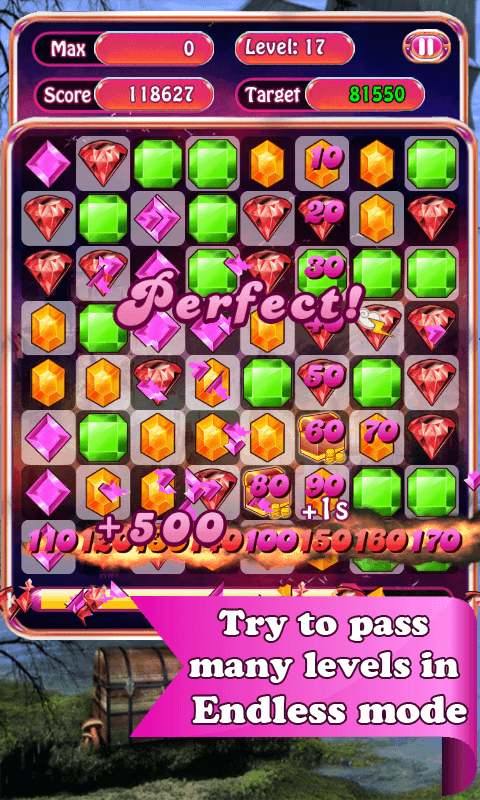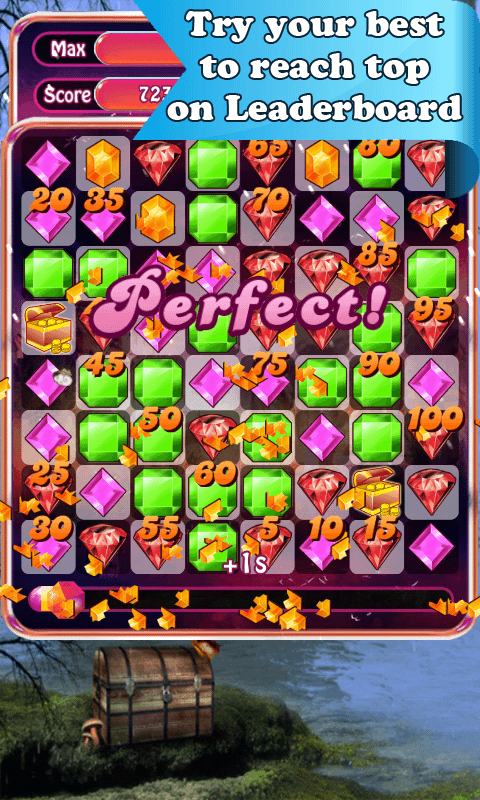 Enjoy this diamond game & get top position worldwide!
+ Share your high score via Facebook to show with your friends
+ Smoothly effects & coolest animations
+ Exciting background music & sound effect
+ Save last played level in Endless mode so that you can move on next level easily
If you love match-3 games & diamond games, you must try Diamond Blast (Diamond Dash)! Have fun and enjoy this diamond game.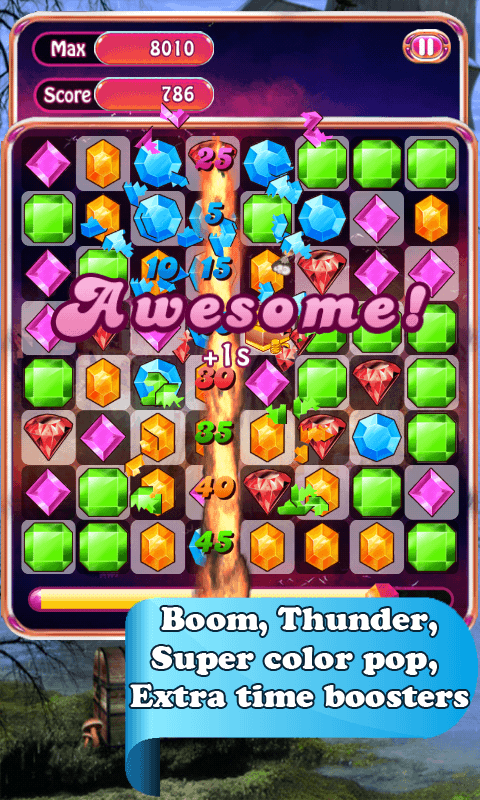 How to Play Diamond Blast (Diamond Dash)
+ Tap on any 3 or more connected identical diamonds/ jewels to remove them.
Tip: The more diamonds/ jewels you connect, the more points you get
+ Be careful with wrong tapping (1 or 2 block of diamonds/ jewels), it will reduce your time!
+ Try to get diamond boosters or special diamonds/ jewels that contain diamond boom, diamond thunder, diamond extra time, diamond super color pop, diamond double score to get more points & great effects
+ Move diamond treasure chest to the bottom of the puzzle to get more scores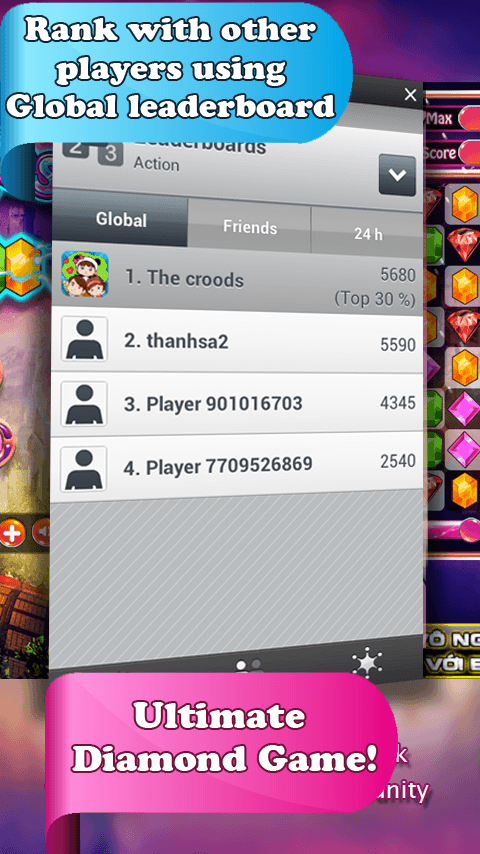 Install game at: play.google.com/store/apps/details?id=com.interdev.diamondblast
Contact for Diamond Blast (Diamond Dash)
To help us to meet your expectations about this love status application, please send your feedback to email: interdev.mobility@gmail.com
Thanks!
Best wishes to you.
InterDev.