Aug 19, 2014, 10:05:05 PM via Website
Aug 19, 2014 10:05:05 PM via Website
Like A Boss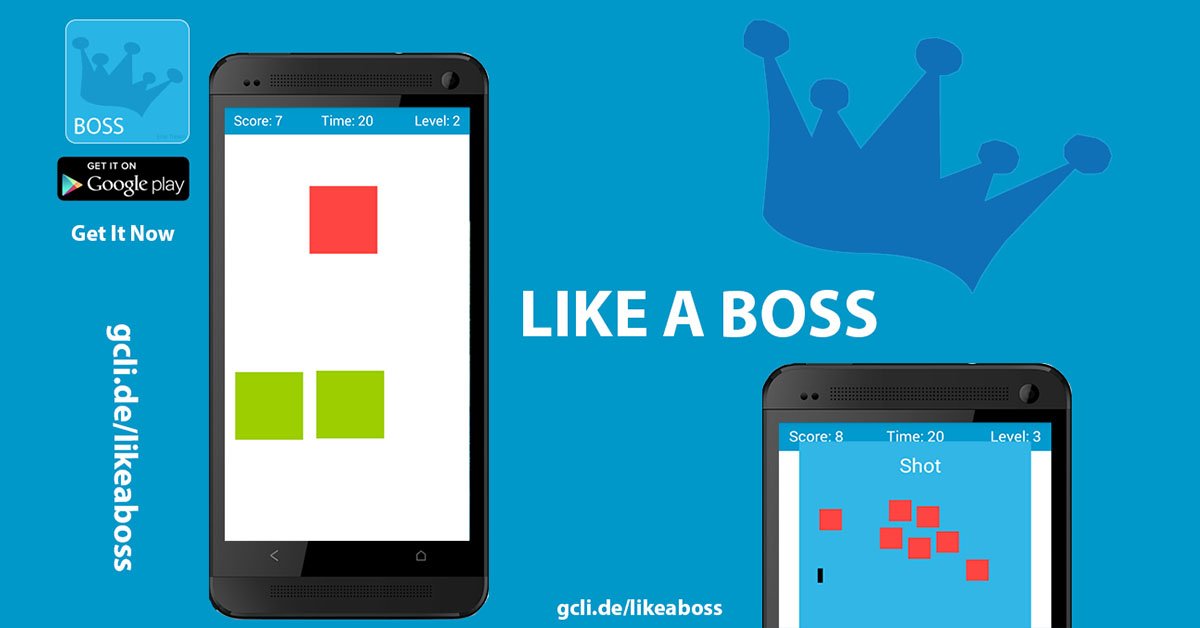 Like A Boss is a new - fresh game, if your time to play is not that long - its perfect!
The game is easy too understand.
You have get as many points as you can get in the time.
You get points with clicking on green rectangles (don´t hit the red one´s).
Per Click you get 1 Point and 1 (Game)-second.
While you are playing some minigames will popup.
Try to win the minigame as fast as you can, because you get the rest time of the minigame added to your game time.
In addition to that, after some minigames you need more and more skill.
At first there appears an arrow -> you have to swipe in the direction
At least there appears a block at the bottom (you can control him with tilting your devices) -> you have to catch black blocks coming from the top.
Try it out now! For Free!
I´ve got just positive feedbacks and i hope you like it as much as the other players.
If you have new ideas, for example for new minigames -> write it down. I will try to integrate it in the next update!
Play-Store: click here