Aug 13, 2014, 11:02:23 AM via Website
Aug 13, 2014 11:02:23 AM via Website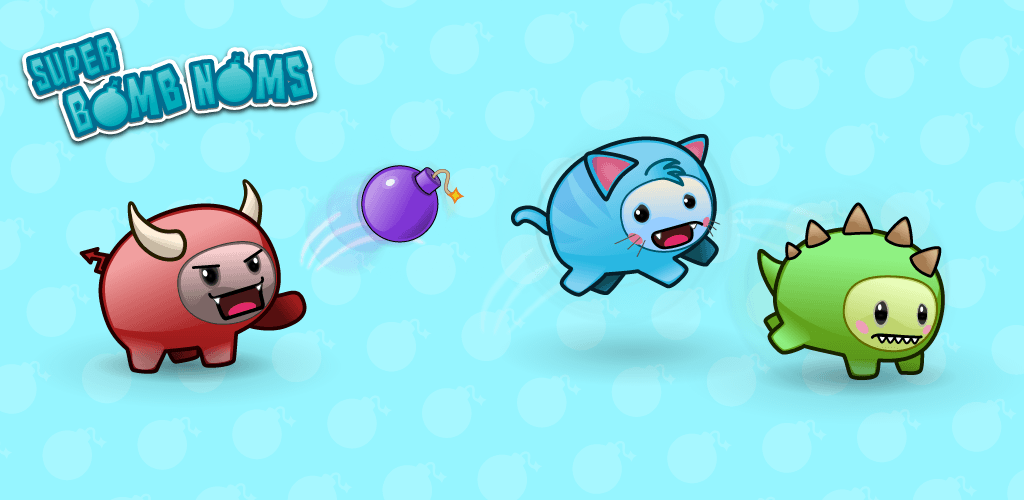 Bomb Noms are fun little creatures who love blowing things up with bombs! Collect them all and battle against people from around the globe in real time multi player fun!
Become the top Bomb Nom trainer in the world!
Search for Super Bomb Noms in the Google Play store

FEATURES
- Over 60 BOMB NOMS TO COLLECT AND BATTLE! New Bomb Noms coming soon!
- REAL TIME MULTIPLAYER ACTION against people from around the world!
- BECOME THE BEST as you battle your way up the leaderboards!
- SHARE YOUR PROGRESS on Facebook! Send gifts to your friends!
- Awesome WEEKLY QUESTS to join! Complete them to win great prizes!
- CUTE AND COLORFUL characters!
HOW TO PLAY
- Use the directional controls to move your Bomb Nom around
- Press the Booom! button to place a bomb. Run away, the explosion can blow up your Bomb Nom too!
- Pick up Power Ups to help you win!
- Try to blow up the other players before they get you!
- Beat your opponents 3 matches in a row to win a Tournament!
- Choose any of your Bomb Noms from the collection in the Bomb House! You can even give them a name!
— modified on Aug 14, 2014, 5:28:24 PM