Aug 6, 2014, 9:40:58 AM via Website
Aug 6, 2014 9:40:58 AM via Website
iMoblife Inc., an innovative Mobile application developer which makes mobile system tools and healthy software, just released its latest update of AIO toolbox 5.0. The intuitive interface, ease of use and neat features make the app worth checking out, and it's actually one of the better system apps available for android devices.
All-In-One Toolbox is designed as a comprehensive Android system optimizer and cleaner for android devices, smart phones and tablets. As the name suggest, All-In-One Toolbox provides comprehensive solutions via its 29 system tools to keep Android at top shape.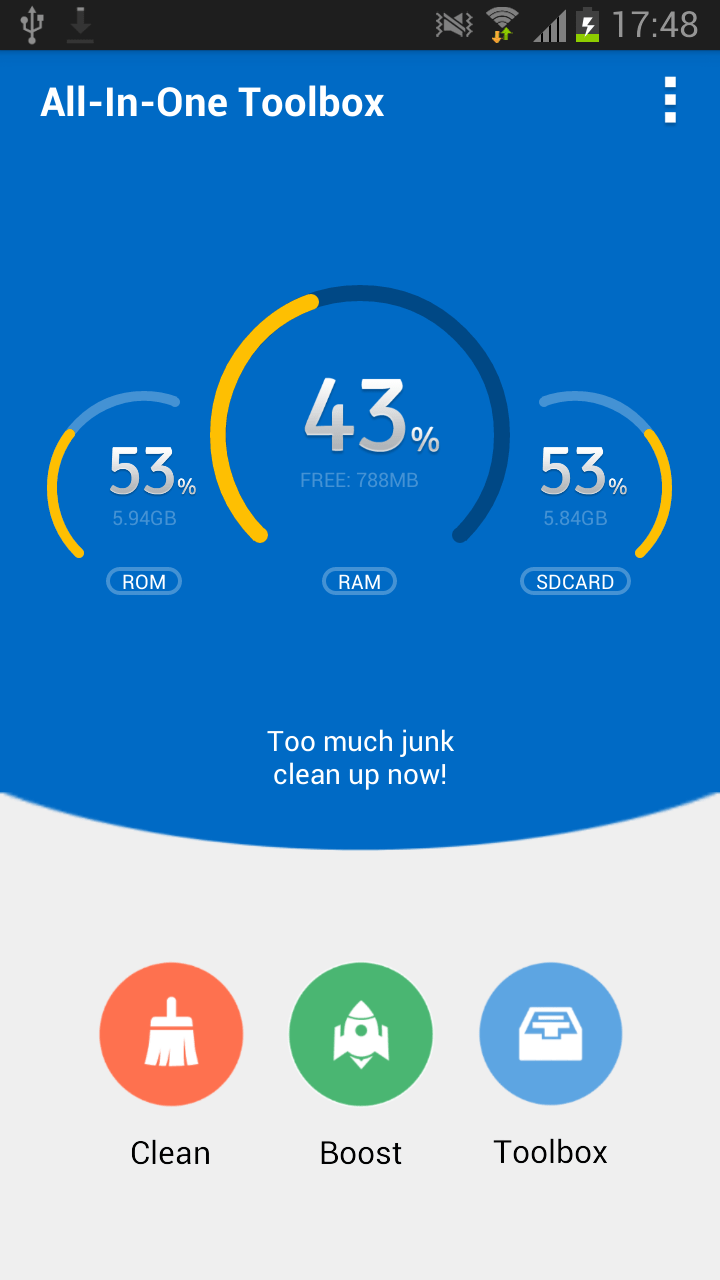 Here's a quick look at the features and change for the app:
Clean out junk files:this app is originally designed for users to clean the junk files cluttered in Android deices simply and quickly, it scans and removes caches, APK files, app leftovers, log & texts records in an easy way.
Speedup system performance: this app shut down unnecessary running apps, free up ROM, therefore keeping optimal speed and potentially extending battery life, it also give users the grand to mange all the apps installed on their Android with a batch of options.
Privacy protection: letting users to erase their personal data, browsing trace to keep the privacy information from leaking, and even pass-word lock apps to control the sensitive information storage in any applications.
File management: see what's on Android and provide a list of option for users to control or tackle their files, such as install and uninstall any application by batch, delete or compress files as users' will.
Plenty of additional tools: this software provides a plenty of tools that many other apps might have, while what makes it standing out is its ability to do all of them in one toolbox. Not only that but it offer plenty additional plug-ins for users to choose which function is needed for them.
In addition to the improved features, the user interface has gotten a major visual revamp: a brand new color palette and all-new layout throughout the app. Instead of former black, the update takes blue and milky as background with three cheerfully colored menu entries dotted on it—a total makeover from previous versions.
You can download this comprehensive toolbox for your Android at : Google Play Store
OR visit its website for more info:
aiotoolbox.com