Aug 1, 2014, 1:14:09 PM via Website
Aug 1, 2014 1:14:09 PM via Website
Hi guys.
Let me show my app.
Check the weather to 14 days for more than 20,000 locations in USA and 200,000 worldwide. It also provides information for ski stations.
Hourly detailed forecast for today and tomorrow, detailed forecast every 3 hours during the rest of the week as well as a prediction for the next week.
Very complete and easy to use application.
play.google.com/store/apps/details?id=aplicacion.tiempo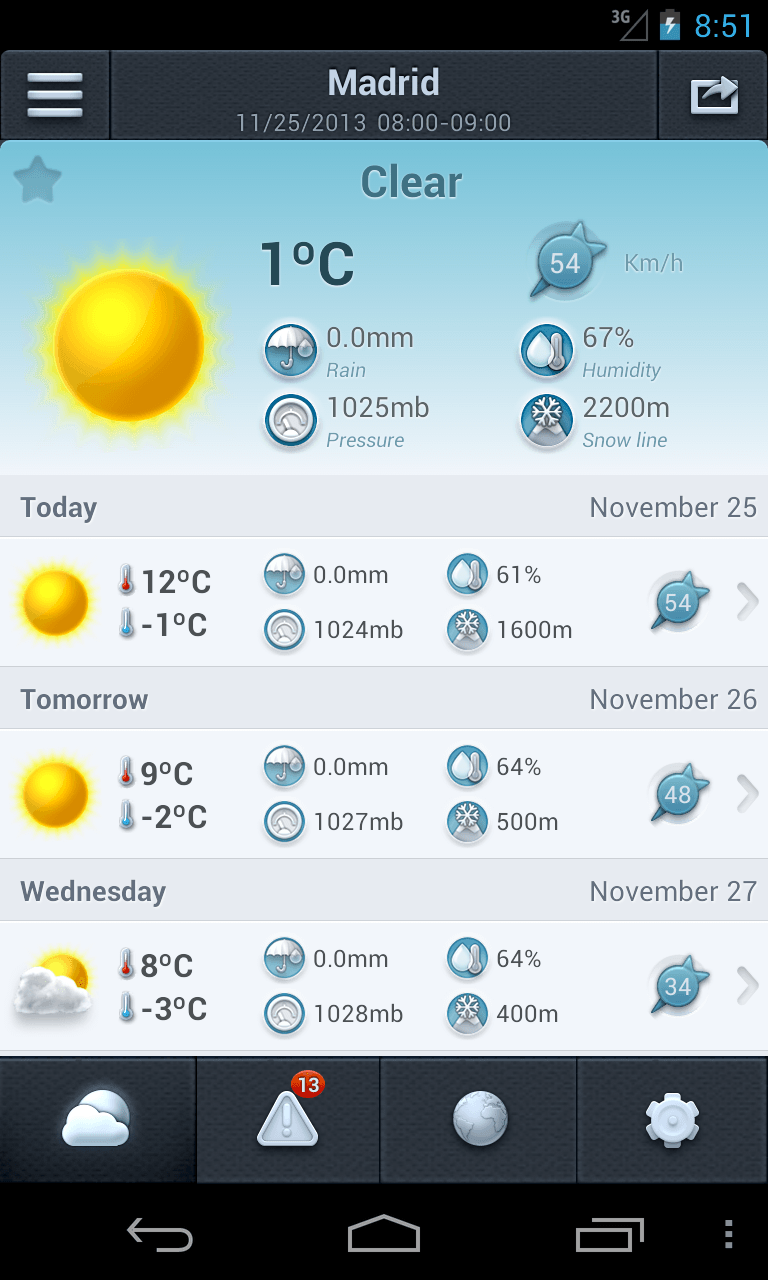 — modified on Aug 1, 2014, 1:17:21 PM