Jul 14, 2014, 11:50:19 AM via Website
Jul 14, 2014 11:50:19 AM via Website
Hello,
I make that thread to present you my new application Kid Photo Puzzle now available on Google Play Store : play.google.com/store/apps/details?id=com.ssaurel.photopuzzle
Kid Photo Puzzle is the ideal game for Kids and Adults. Pick and image from your gallery or choose an image in several categories and move tiles to find original image and assemble puzzle.
Kid Photo Puzzle lets also to kids to discover animals, monuments, vegetables or fruits in an entertaining game.
You can also enable help mode to show tiles numbers and have more chance to find original image. 4 games' modes are available : 3x3, 4x4, 5x5 and 6x6.
Some screenshots :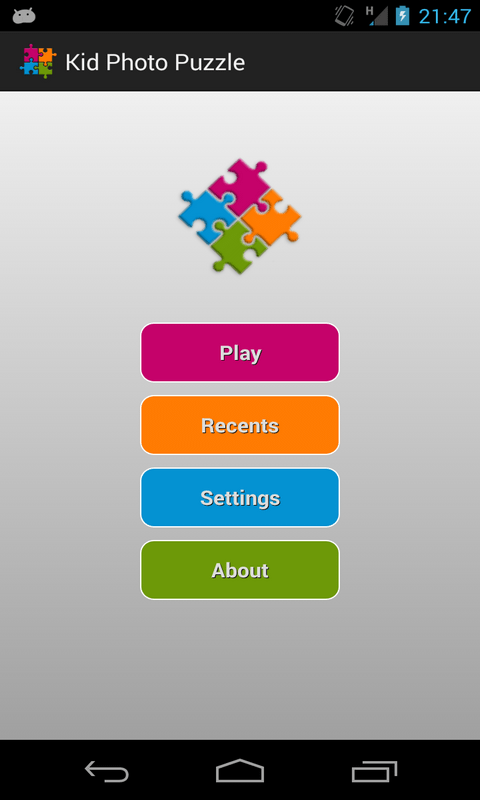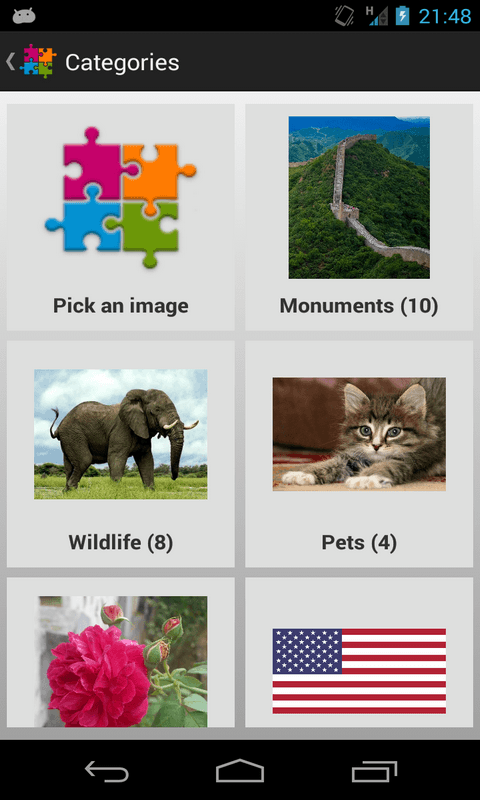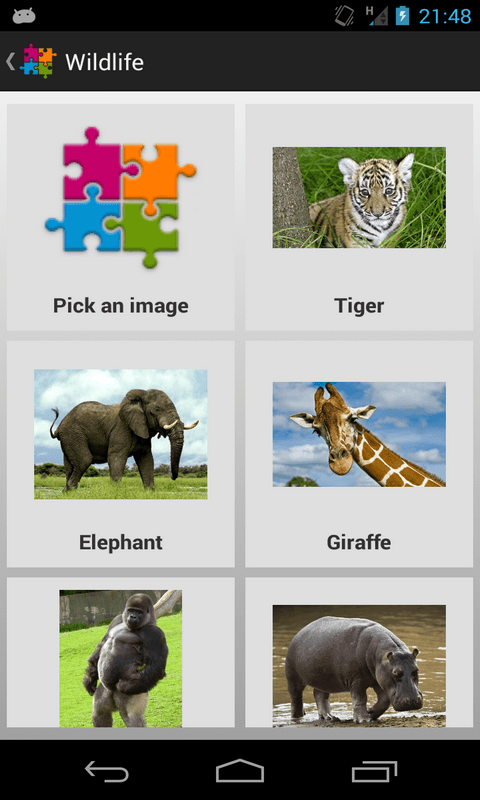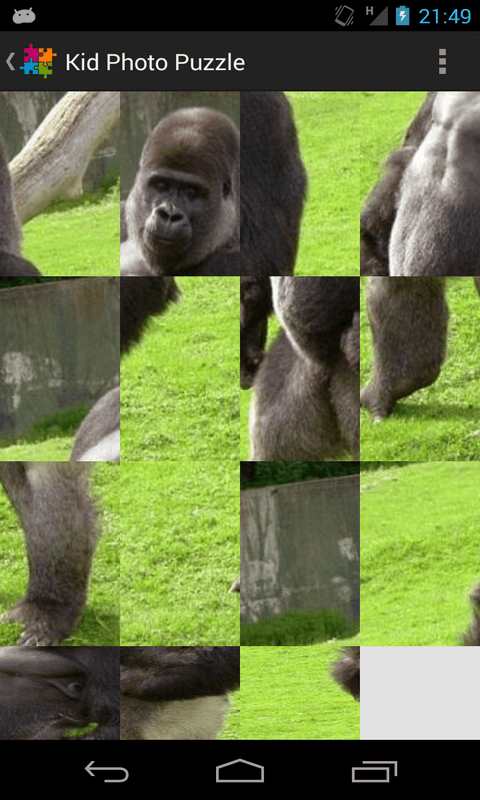 If you have comments or feedbacks, don't hesitate to tell me.
Thanks for your help.
Sylvain
— modified on Jul 16, 2014, 10:35:20 AM by moderator