Jun 16, 2014, 7:29:49 AM via Website
Jun 16, 2014 7:29:49 AM via Website
Hello,
We have introduced a new game Football game Juggle Cup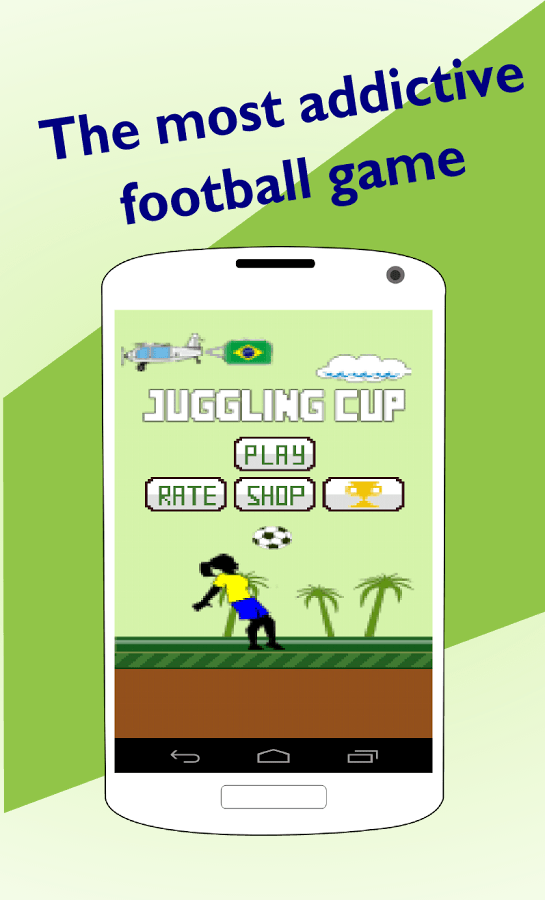 Description:
Always keep the football in the air by tapping just in the right moment.
Simple rules, simple concept, easy to learn in less than a minute but takes years to master.
Rules:
You control the football player who is struggling to keep the ball in the air. Tap anywhere on the screen to kick the ball high into the clouds. But be careful, you have to tap the screen at the right moment - If you're too early you will kick the air or if you're too slow the ball will hit the ground.
Features :
- Addictive game play - tap, tap, tap, the score goes up,
- Tap the screen to hit the ball,
- Funny achievements to unlock like the Ramos Rocket,
- Compete with friends or the whole world.
We are highly open to suggestions, so please rate and comment.
Some of the graphics, icons, and sounds used in our work are available under a Creative Commons Attribution – 3.0 or are in public domain or other free to use licenses. All appropriate attributions are listed here:
play.google.com/store/apps/details?id=com.blukz.jugglecup
Requirements: Android 2.2 and Up.
Available for Android.
I recommend you to download this new and awesome game.
Enjoy!!