Mar 30, 2014, 11:14:37 AM via Website
Mar 30, 2014 11:14:37 AM via Website
Flappy spaceship is a new free downloadable android game, released only 3 days ago.
This new flappy series provides a nice and addictive game play, so try it out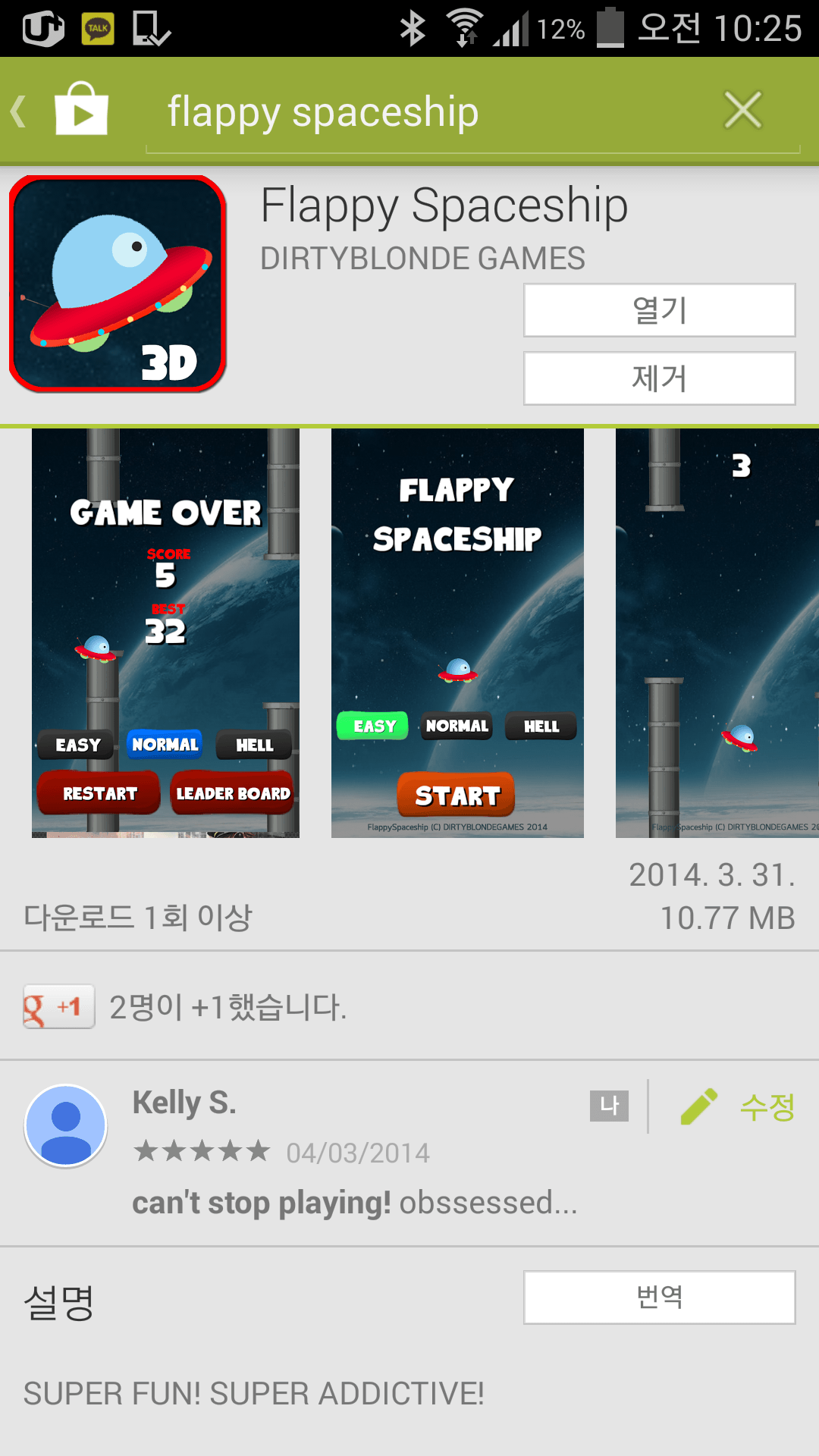 SUPER FUN! SUPER ADDICTIVE!
The extremely CHALLENGING and ADDICTIVE game of all time is now REVIVED with FLAPPY FLIPPY SPACESHIP =)
Tap to fly the spaceship higher and avoid obstacles.
Beat the records and compete with your friends.
Let's see how far you can go!
Download Flappy Spaceship for FREE today!
- Simple controls
- Catchy sound effects
- Real gravity effects
- Post your score to the leaderboard
— modified on Apr 3, 2014, 8:35:12 AM