Feb 4, 2014, 6:04:25 PM via Website
Feb 4, 2014 6:04:25 PM via Website
Like a new city halfway through high school, sometimes we all want a fresh start, to be who you want to be and cover up all that embarrassing stuff you did on your old Google account.
If you want to delete your Google account entirely, here's what to do: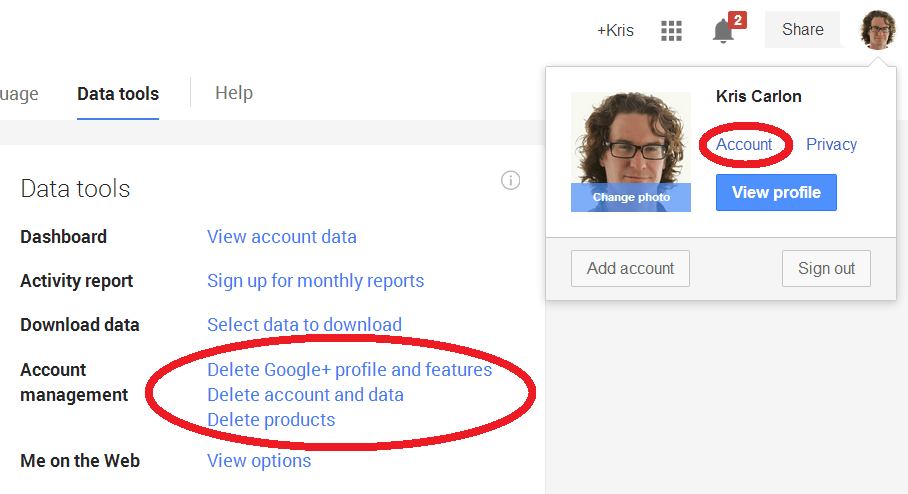 Log into your Google account (for the last time) and click on your profile picture.
In the drop down box, click Account, just above View Profile.
At the very bottom you'll see ''Close account and delete all services and information associated with it.''
You'll have to tick each Google service box to confirm you know what you're giving up.
The confirm your password and hit the Delete Google Account button.
That's it. Start fresh. Find a new username and get yourself a brand spanking new Google account - or do your best to stay away.
You can also just delete your Google+ profile or other aspects of your account, depending on how much you want gone.
— modified on Feb 4, 2014, 6:06:48 PM