Sep 25, 2013, 5:09:36 PM via Website
Sep 25, 2013 5:09:36 PM via Website
Ba-Zing! Samsung is sticking it to Apple (maybe) with the arrival of their new Gold Edition Galaxy S4 in either Gold Pink or Gold Brown.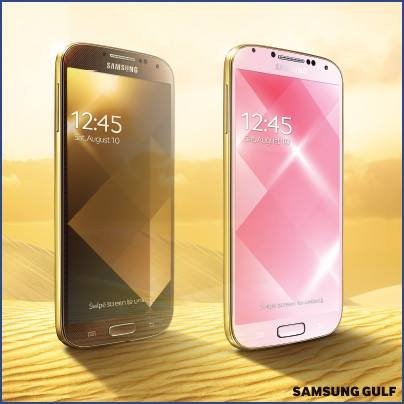 We don't know yet if this will reach the international market, but it looks like right now it is just targeting the Middle East.
If you live in the UAE, would you be trying to get your hands on one?