Aug 7, 2013, 11:41:31 AM via Website
Aug 7, 2013 11:41:31 AM via Website
Welcome everyone to the Moto X Forum, that ''all-American'', customizable phone we've been hearing about.
Here you will be able to ask questions, discuss topics surrounding this device, as well as find out some cool tips and tricks.
Tech Specs
Processor: Motorola X 8 Mobile Chip
Memory: 2 GB RAM
Display: 4.7 inch AMOLED, 720p
Camera: 10 MP Clear Pixel (Rear), 2 MP 1080p (Front)
OS: Android 4.2.2
Internal Storage: 16 GB / 32 GB with two years of 50GB Google Drive
Battery: 2200 mAh
Weight and Dimensions: 129.3 x 65.3 x 5.6 - 10.4 mm (due to curved back)/130 g
Connectivity: WLAN a/b/ac/g/n, GSM/GPRS/EDGE/UMTS/HSPA, Bluetooth 4.0, 4G/LTE
Price Starting at $199 (07.08.2013, could change in the future)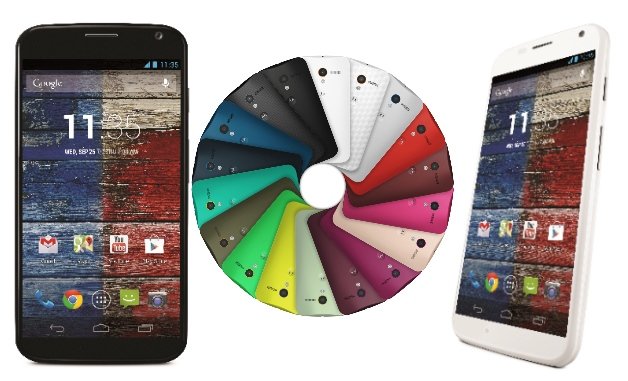 Enjoy the forum!