Jun 9, 2013, 11:51:21 AM via Website
Jun 9, 2013 11:51:21 AM via Website
Hi,
If you are looking for best app showing tanks weak points this it is:
WoT WeakSpots!
Only this application gives you information about effective armor and all tanks parametrs!
WoT WeakSpots displays vehicles as a 3D models.
Simply touch needed part of tank and see how thick armour is in this place.
You can adjust models size, rotate it in all directions and change turret and gun wherever is possible.
If you are WoT player who focus on strategy [and do not need colorful maps and pictures in your app] you love it!
WoT WeakSpots is simple, clear and easy to use.
Does not need lots of memory space and is compatibile with latest game version.
WoT WeakSpots is on mobile market from October 2012 (Windows Phone) and now avaliable for Android users too.
Have a look, please
//play.google.com/store/apps/details?id=com.anarchy97.wotweakspots&feature=search_result#?t=W251bGwsMSwxLDEsImNvbS5hbmFyY2h5OTcud290d2Vha3Nwb3RzIl0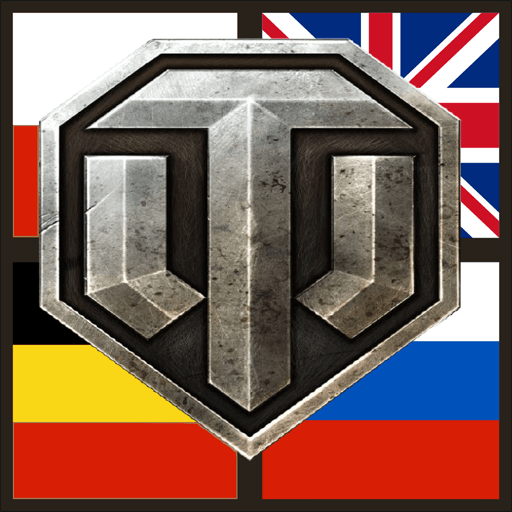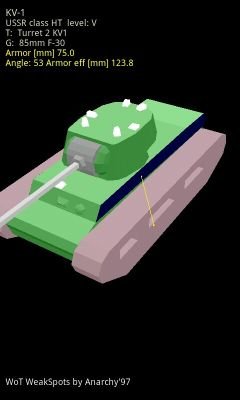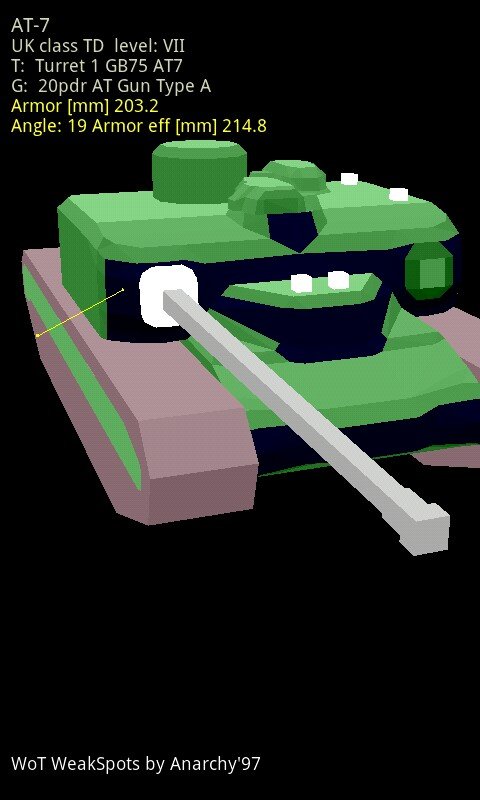 — modified on Jul 26, 2013, 10:44:23 PM