BlackBerry Priv vs iPhone 6S comparison: the future is back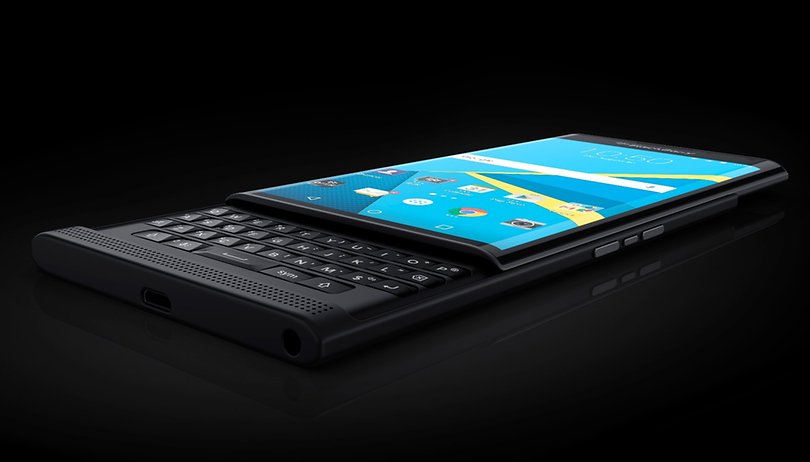 BlackBerry was the future once, but then it was squashed by iPhones and Android, and to say recent sales have been disappointing would be like saying Siberian winters are a bit chilly. But now the company has launched the Priv, which runs on Android. It it too little, too late or will BlackBerry finally make Apple crumble? Find out in our iPhone 6S comparison.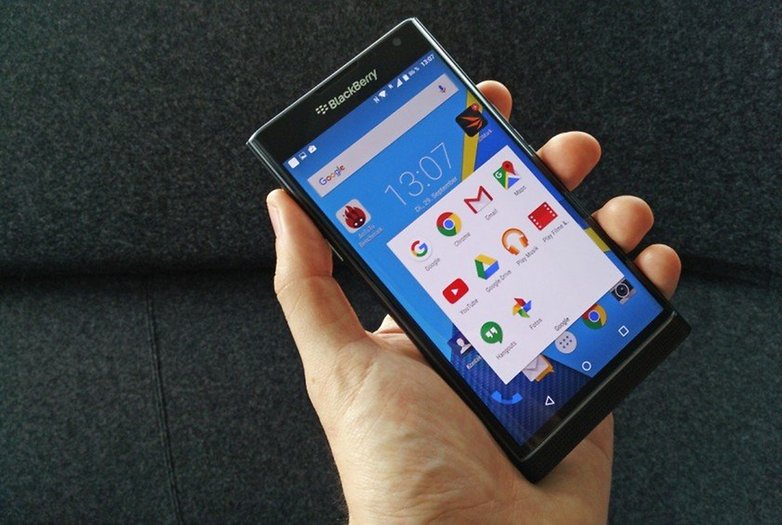 BlackBerry Priv vs iPhone 6S comparison: design and build quality
BlackBerry built its reputation on smartphones with QWERTY keyboards, and after some ill-advised adventures with touchscreen devices, it has brought the physical keyboard back. In the BlackBerry Priv it's a slide-out affair that's hidden below a curved screen. It's an interesting approach, enabling you to have a keyboard when you need it and get shot of it when you don't, but it does add bulk. The Priv is 9.4 mm thick and weighs 192 g, whereas the iPhone 6S is 7.1 mm and 143 g.
As with every S model iPhone, the iPhone 6S was a tweak rather than a radical redesign. It looks identical to the iPhone 6 and comes in four colors: silver, gold, space grey and rose gold. It's built to the usual Apple standards, and the use of a slightly different aluminum alloy means it's less slippy and a lot stronger than the iPhone 6 case was.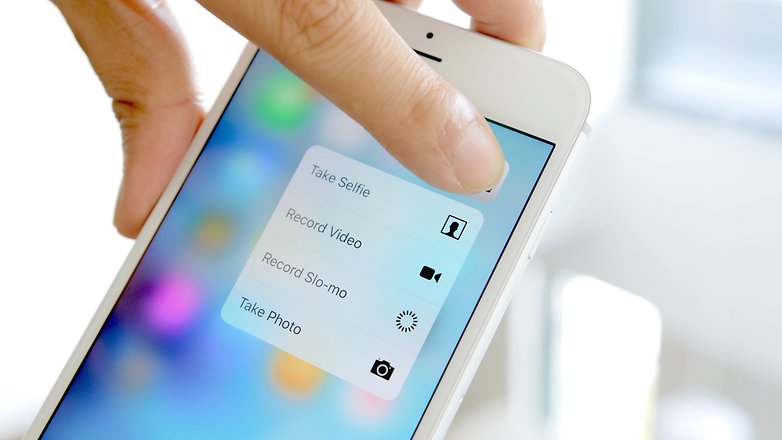 The BlackBerry doesn't quite match Apple's build quality – the back feels a bit cheap and the keyboard is a little over-sensitive – but it's not a bad-looking device and it doesn't suffer from the me-tooism that plagues so many Android manufacturers.
BlackBerry Priv vs iPhone 6S comparison: display
The iPhone 6S has a 4.7-inch retina HD display delivering 1,334 x 750 pixels at 326 ppi. If you want a larger screen the more expensive iPhone 6S Plus has 5.5 inches and 401 ppi. It's a typically clear Apple display with excellent color reproduction, and this time out it supports 3D Touch, the new name for Apple's Force Touch technology. It adds a new kind of press to existing inputs, so for example a harder press on an app icon displays a shortcut menu.
The BlackBerry Priv has a curved 5.43-inch display delivering 2,560 x 1,440 at 540 ppi. It's an AMOLED with high brightness mode for outdoor viewing, and it's protected by fourth-generation Gorilla Glass. The curved bits display charging progress and app icons; tapping on them opens little windows that enable you to check notifications or updates without launching the full app.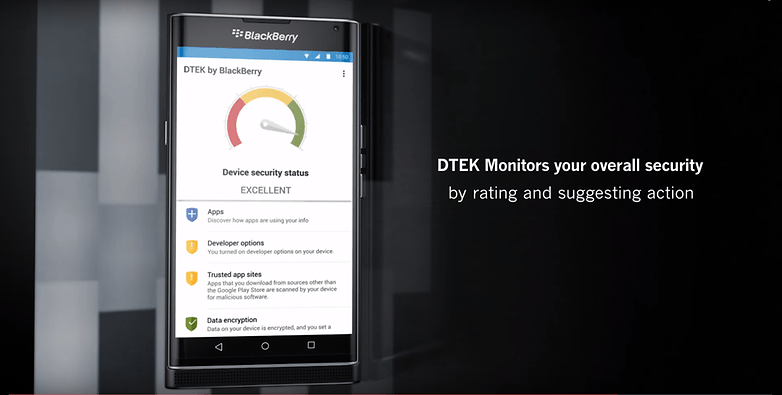 BlackBerry Priv vs iPhone 6S comparison: processor and storage
The BlackBerry has a hexa-core Snapdragon 808 backed with Adreno 418 graphics and teamed up with 3 GB of RAM. Storage is 32 GB, and it supports microSD to take the storage up to 200 GB.
The iPhone runs Apple's own A9 processor, a dual-core ARM-v8-based processor running at 1.85 GHz. As ever we can't accurately compare Apple's processors with others as they're part of a system that's entirely optimized for Apple hardware and software, which means Apple can get much better performance than rivals do with systems that look superior on paper. At long last Apple has upped the RAM from 1 GB to 2 GB, and the storage options are 16 GB, 64 GB and 128 GB.
BlackBerry Priv vs iPhone 6S comparison: camera
The iPhone 6S camera is a significant upgrade from the last model. Megapixels are upped from 8 MP to 12 MP and the sensor has been improved to reduce noise and low-light problems. Live Photos automatically captures a few seconds before and after each shot, turning images into little videos and upsetting anybody who's bought the model with just 16 GB of storage. There's no optical stabilization here: for that you need the 6S Plus. That's a shame when you're shooting 4K video, which really benefits from OIS.
The BlackBerry's main camera is an 18 MP model with optical image stabilization and 4K video recording. That puts it at the top of the Android market in terms of camera quality.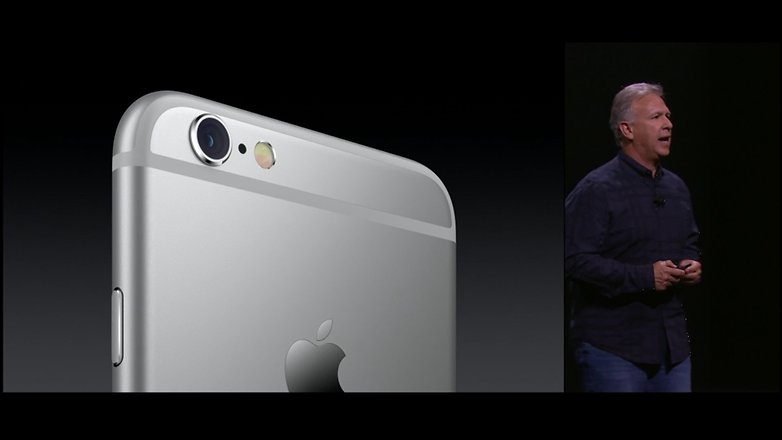 BlackBerry Priv vs iPhone 6S comparison: software
As ever, the iPhone runs Apple's iOS and contains Apple's stock apps. The BlackBerry has decided to Think Different, however, and instead of BlackBerry OS it's running Lollipop. It's customized slightly and includes additional apps including security monitor DTEK, BlackBerry's own secure communications software and a whole bunch of BlackBerry apps, all of which are now available in the Play Store.
BlackBerry Priv vs iPhone 6S comparison: battery
The BlackBerry's battery is huge: 3,410 mAh, which BlackBerry says delivers 22.5 hours of mixed use. The iPhone 6S battery is comparatively tiny – it's 1,715 mAh, which is even smaller than its predecessor – but Apple claims it can give up to 14 hours of talk time, 11 hours of HD video or 10 to 11 hours of internet browsing. It's fine for most people, but a daily charge is essential.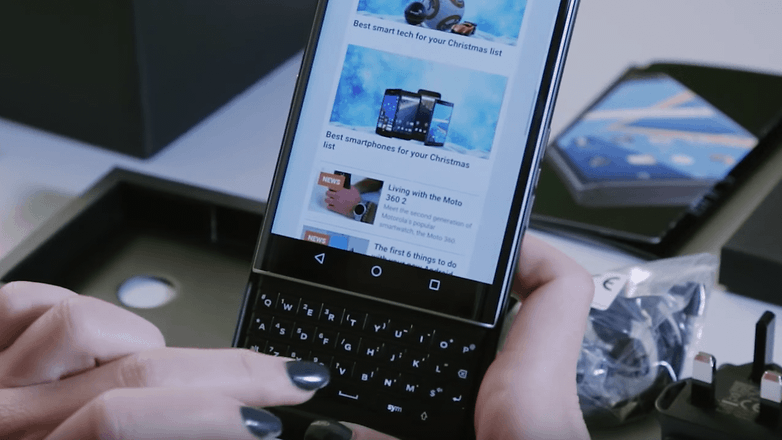 BlackBerry Priv vs iPhone 6S comparison: early verdict
The Priv is a make or break device for BlackBerry: if it's a hit then BlackBerry is back in the game, and if it isn't then BlackBerry's smartphone business is probably doomed. It's more of a corporate device than a consumer one, we reckon, and while the specs are decent and the camera is particularly good it's also quite pricey, at US$699 unlocked.
That means it's even more expensive than an iPhone, which starts at US$649. It'll need to do some deep discounting to persuade the bean counters to buy BlackBerry over other Androids, or to tempt would-be Apple owners away from the iPhone 6S.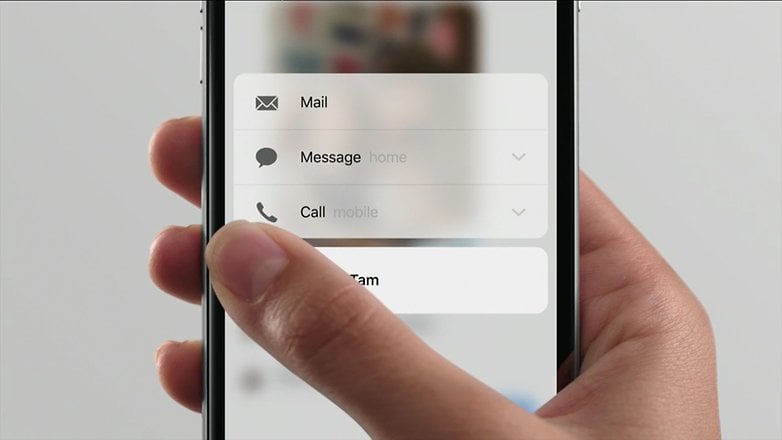 What BlackBerry's trying to do here is get its old market back: security-conscious businesses and public bodies. That might be tough, because Apple's targeting that market too: it's teamed up with IBM to get Apple hardware into enterprises and iOS runs key Microsoft apps. The Priv looks very, very good, but we can't help thinking it might be a little too late to reverse BlackBerry's fortunes now that the iPhone is so well established as a business device.
What do you think? Can you imagine buying an Android BlackBerry? Let us know in the comments.