iPhone XS review: held back by iOS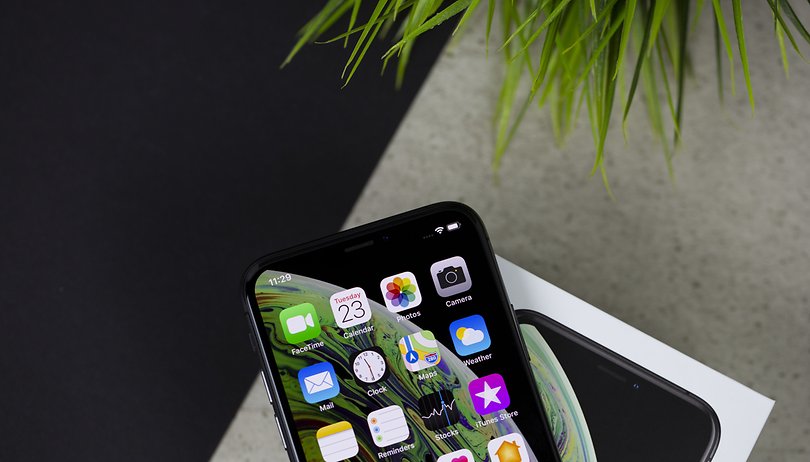 There are many great smartphones on the market and the iPhone XS is certainly one of them. Apple does a lot of things differently from Samsung, Huawei and co., but 'different' doesn't necessarily mean better. After one month with the device, it's still finding ways to inspire me, although it sometimes annoys me as well.
Good
Handy size

Perfect craftsmanship

Great display

Very good camera
Bad
Average battery

Performs slower than expected

Illogical UI
Apple iPhone XS: All deals
Price and availability
The iPhone XS is available in three colors - Silver, Space Gray and Gold. It also comes in three storage variants: 64GB, which costs $999.00, 256GB which is $1149.00 and finally a whopping 512GB storage variant, which costs $1349.00.
Although the iPhone XS has been out for three months, Apple products usually maintain their original price for quite a while. However, for a limited time the Cupertino company is offering a trade-in deal for US customers, which could allow you to snag the iPhone XS for only $699. Depending on the device you'd like to trade in and the shape its in, you can get between $50 and $500 in trade-in value. Even if your old device doesn't provide any, you could still send it to Apple, who will recycle it for free.
Copied often, but never successfully
Many manufacturers offer smartphones nowadays, but iPhones are still something special , and that's also the case with the iPhone XS. In terms of design, Apple's current flagship looks like its 2017 predecessor - the differences are minimal. But let's be honest: when so many Android manufacturers copy the iPhone aesthetic, it can't be that bad. When it comes to design, taste always plays a big role and I personally like the look of the iPhone XS.
The craftsmanship? It's perfect. The material? High quality. The camera? It's still sticking out of the case and it still looks like it has been glued on. That's a conscious design decision, but not one that I like, or that in my view, matches the otherwise round and flowing contours of the iPhone XS. However, this doesn't blemish my overall excellent impression of the phone.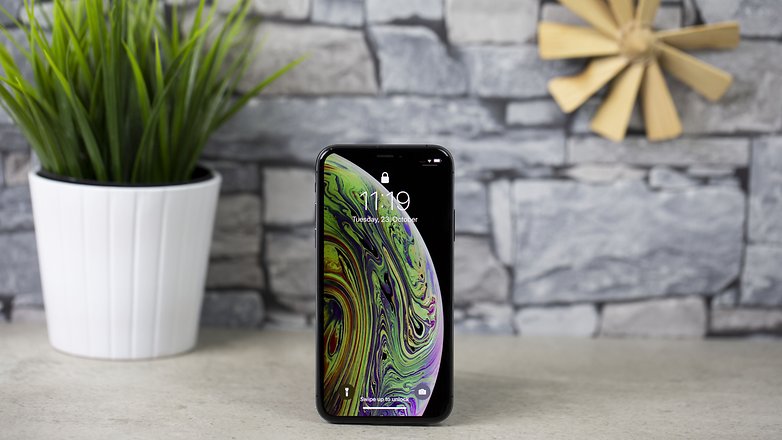 The perfect size
The iPhone XS's size is perfect for me. I like the 5.8-inch display that covers most of the phone's surface. You can use it one-handed with no problem and the rounded frame sits well in your hand. The glass is slippery, of course, but that is the case with any other manufacturer that chooses this material. I would still advise you to use protective cases for expensive smartphones that have a risk of breaking - even if it hides the stylish design and effectively makes the smartphone a bit bigger. That shouldn't be a problem for a device as compact as the iPhone XS.
A 5.8-inch feast for the eyes
The iPhone XS display is one of the best you can get on a smartphone . Whether it's great viewing angle stability, color reproduction, contrast (the blacks are simply perfect) or brightness, the iPhone XS has you covered. Sure, other screens have a higher pixel density, but it's barely noticeable when you look closely. Apple's automatic control of the brightness and display color is particularly good. It will automatically adjust to the ambient light if you choose the True Tone option. That's a good thing, since it makes the display look natural and it's easy on the eyes. Samsung's OLED displays, found in their high-end devices, might be better than that of the iPhone on paper, but in my opinion there's no noticeable difference in everyday use.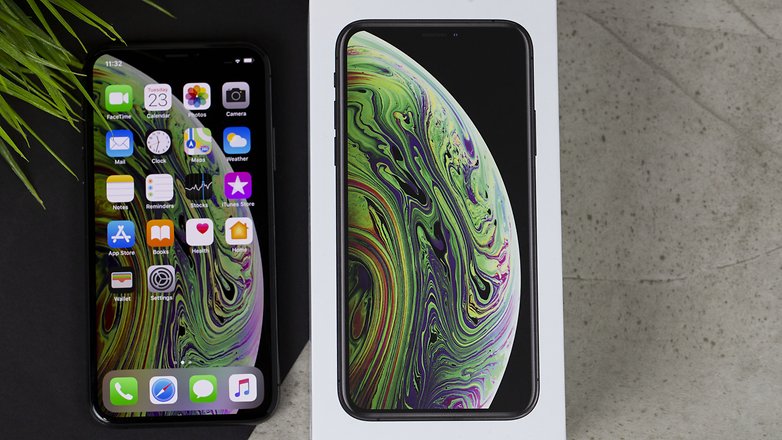 Apple needs to press the reset button on iOS
The iPhone XS runs on iOS 12, the latest version of Apple's mobile operating system. Yet, to me, that's only true on paper. In a lot of ways, iOS has looked the same for ten years . A pleasant familiarity? I would say that everything feels dated instead. Compared to Android, I often feel restricted and reminded of the past.
Why do all of the apps have to stay on the home screen in this fixed grid? Why can't there be any gaps? There are no widgets and no main menu. Everything is spread around on countless home screens or countless folders. If I want to move an icon or uninstall an app, I have to press the "Done" button in the upper right corner- why can't I simply move them? When I pull the notifications bar down, I have to swipe it up again from the bottom to close it. It's all kinds of inconvenient and illogical to me.
Even if something used to be good, it doesn't have to stay good
The gesture control on the iPhone XS works quite well, at least the swiping gestures from bottom to top for multitasking. But the back-swipe from the side often works only after five or six attempts. For some older apps, it doesn't work at all, and then I have to swipe left again to get the back button. This was all good when displays were 4 inches, but now your thumb has to travel quite the distance, even though the iPhone XS is the smallest current iPhone!
I still can't understand how the settings on the iPhone are distributed. Why, for example, can I not change the resolution of videos or switch off HDR directly in the camera app? Instead I have to go to the system settings. Why this is required remains a mystery me. If you install many apps, you'll see a miserably long list in the options that can't be rearranged. If the search function didn't exist, I would have given up on the iPhone XS a long time ago.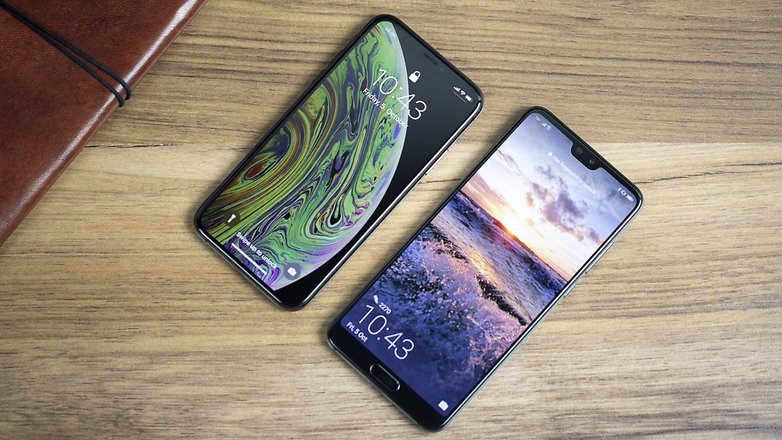 There need to be some radical changes
I'm aware that Apple fans will disagree with this point, and I'm sure once you get used doing things a certain way over the years, it starts to seem normal. Nevertheless, iOS needs a refresh. This would be a tightrope walk for Apple, since their popular software has remained virtually unchanged for so many years - any major modifications will be met with resistance from some users. Microsoft went through this a few years ago with Windows 8 - they received a lot of backlash, which has become quieter since the arrival of Windows 10. Apple could also have to face this kind of criticism temporarily, but it won't mean much in the long run.
On the other hand, when it comes to networking between devices, Apple is miles ahead. iPhones, iPads and Macs communicate so fluently via iCloud that you won't know where one device ends and another begins. Android still has a long way to go in this respect, and Google will probably never reach the level of Apple's closed ecosystem.
The quality and choice of the apps on iOS is excellent. Apart from the inconsistent navigation, the iPhone plays it safe when it comes to the selection of applications. Every app worth mentioning comes out more or less simultaneously for Android and iOS (I was envious and frustrated when I was still using a Windows Phone). Some apps, like Instagram, are still slightly better on iOS than with Android, both in terms of functionality and the integration of the notch into the display.
Unpleasantly sluggish
Another criticism I have of the iPhone is its performance. The Apple A12 Bionic is one of the fastest chips on the market . This is noticeable on many apps, especially on AR apps that are available for the iPhone. There are also no stutters or irregularities during use. So what's the problem?
If I compare the performance of the iPhone XS to current Android smartphones like the Huawei Mate 20 Pro or the OnePlus 6, everything feels quite slow to me. In the beginning I liked this sluggishness, although after a while it became annoying. The iPhone XS takes so much time for animations and transitions that I feel like it's artificially slowed down. Although everything runs smoothly and without any issues, I wish Apple would really let the iPhone XS off its leash.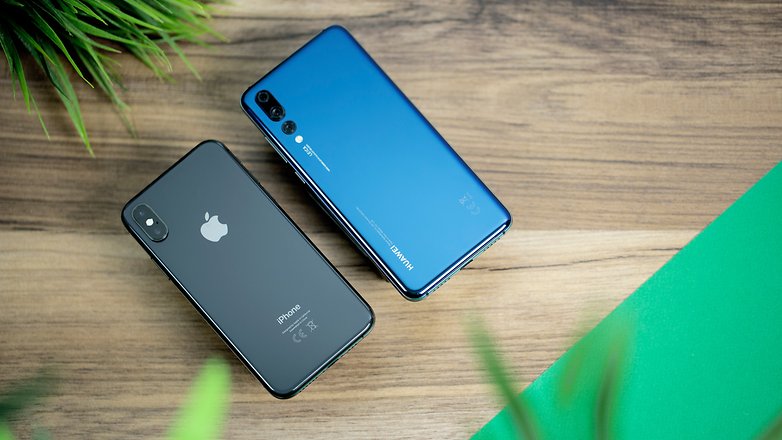 By the way: if you connect the iPhone XS to your computer via a cable to upload/download photos or other files, you'll quickly notice that this functions much, much faster than with good Android smartphones.
No complains about Face Unlock
Meanwhile, Face Unlock works quickly and reliably on the iPhone XS. I know many longtime Apple fans who were skeptical about the removal of the fingerprint sensor, but are now excited about unlocking with 3D face recognition. It also works perfectly in the dark and has always recognized me in my tests- unlike Huawei's facial recognition on the Mate 20 Pro.
Where's the dongle?
Listening to music on iPhone XS is fun, at least when I use my own headphones . I've tried Apple's earphones again and again over the years, but I still find them uncomfortable and unconvincing in terms of sound. I can easily do without the headphone jack, since most Android smartphones don't have it anymore either. But Apple should still be willing to supply an adapter in the box. The internal speaker isn't bad and is sufficient for short conversations, music or videos, but it's not suitable for much else. The iPhone XS's audio isn't any better than that of other current smartphones.
Stunning photos
The dual camera on the iPhone XS isn't particularly impressive on paper. The two lenses have a maximum resolution of 12 megapixels, double zoom and all the features you're familiar with, i.e. portrait mode, 4K video, panorama and more. The camera app is also quite bare-bones - there's no pro mode with manual adjustment options.
However, actual results are more important than specs, and the iPhone XS camera always amazes me . Hardly any photos are blurred, almost no image is overexposed or unfocused. The bokeh effect usually hits the nail on the head too. Finally, the videos look better than on any Android smartphone I've ever used. I'm sure the iPhone XS will have a huge say in the battle for the best smartphone camera of the year.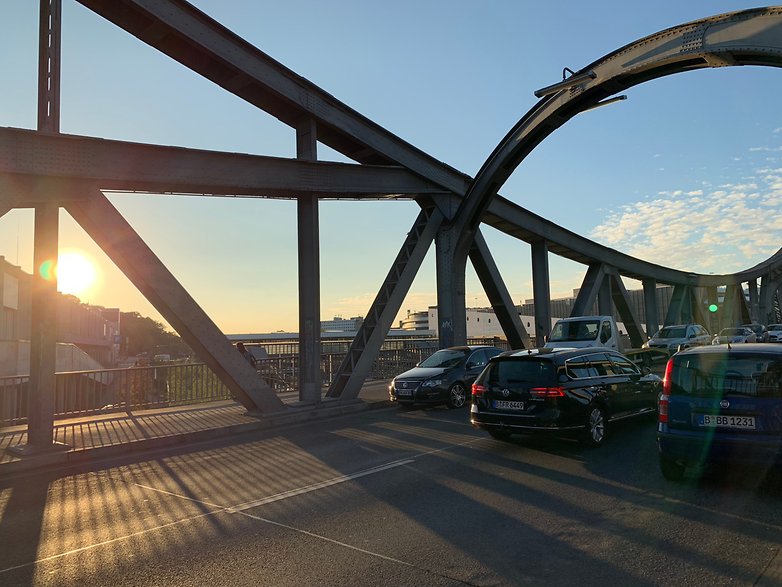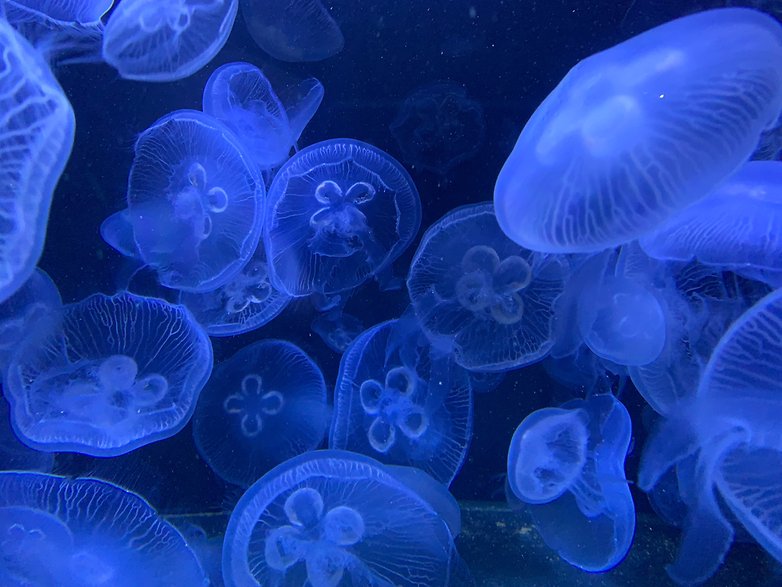 You can have a look at a selection of the pictures I took with the iPhone XS during the last four weeks by following this link:
Apple iPhone XS test photo gallery
Yet, there still are some things that other smartphone cameras do better than that of the iPhone XS. The dual zoom is helpful for portrait mode, but an ultra wide angle or even longer focal length with more zoom brings new creative possibilities to everyday life. Even a real night mode would look good on the iPhone XS because other smartphones take much better pictures in low light.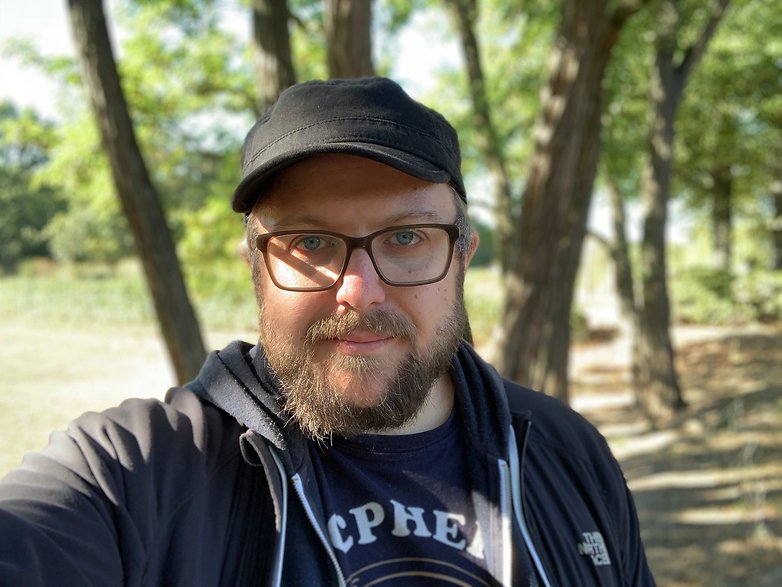 The iPhone XS also has a convincing front camera, which can simulate a bokeh effect too. Thanks to the good Apple software, it hits the mark just as often as the main camera does - that's perfect for the selfie fans out there!
Other devices will last longer
The camera praise fades away quickly when it's time to discuss the battery. According to our tests, the iPhone XS has a very average battery life . When I'm actively using the device, it usually can't survive an entire day. Sometimes I even had to use my charger while at the office.
I've also been using the Huawei P20 Pro and the Mate 20 Pro parallel to the iPhone XS. Both of these devices last much longer than the current iPhone and they also charge much faster. I also don't understand why Apple is asking for so much money for a quick charger. The wireless charging is convenient, but the Air Power charging station that was announced a year ago will no longer be available. Fortunately, there are more than enough good and cheap Qi chargers out there.
Apple iPhone XS technical specifications
Not perfect but very appealing
I enjoyed my little foray into the Apple universe. The iPhone XS is a great smartphone that I'll enjoy picking up from time to time to take photos. I'm pleased with the craftsmanship and the size. I also really like the screen, but the iPhone XS isn't perfect. The battery life didn't knock my socks off, iOS continues to annoy me sometimes and I don't really feel like the rear camera matches the rest of the smartphone's design that well. But that's to be expected - in 10 years I am yet to find a perfect smartphone.
The iPhone XS doesn't lack anything for everyday use. And yet over and over again, I go back to Android. I'm already eagerly awaiting the Mate 20 Pro from Huawei. Still, although we have such a wide array of smartphones available, even an Android fan can't go wrong with the iPhone XS.