The iPhone 15 Pro could revolutionize mobile gaming and win me back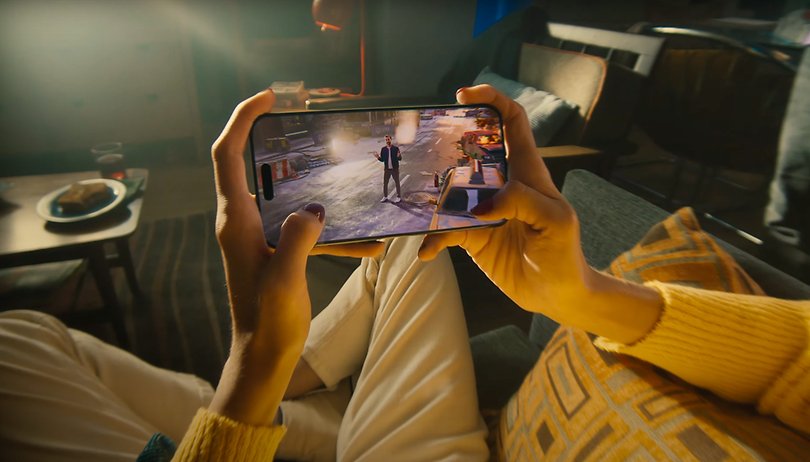 Apple is about to turn the mobile gaming industry on its head. With the iPhone 15 Pro and iPhone 15 Pro Max, Apple is going to do what no other Android manufacturer has been able to achieve so far: true mobile gaming!
Without any pressure, Apple announced that triple-A video games can be played on its iPhone 15 Pro and iPhone 15 Pro Max. It is not some sort of watered-down version as it performs natively, or "on device" as they say, without cloud gaming involved! Triple A or AAA games are premium games and mainstream titles which are normally available on the PS5, Xbox Series X, or PC.
This year, I'm probably going to make my biggest U-turn yet. I'm on the verge of returning to the dark side and becoming an Apple fanboy. Yes, Antoine Engels, a publisher who is totally anonymous among the public and whose opinion is of absolutely no interest to anyone, will announce with great fanfare that he's about to change his mind about Apple and its iPhones.
I was almost tempted to give Tim Cook a big hug after the Apple Event on Tuesday. This is not because the iPhone 15 has retained its price just like last year's iPhone 14s. It is also not because Apple has finally made the switch to USB-C, thanks to pressure from the EU. No, the absolute hype that helped give birth to this strangely flattering opinion post in the direction of the Holy Apple is all about gaming!
What do you mean, you don't care? It is totally crazy! Imagine on nothing else but the iPhone 15 Pro, with its A17 Pro chip, we'll soon be able to play games like Assassin's Creed: Mirage, Resident Evil: Village, or Death Stranding. Locally. Apple and its game publishing partners will be porting premium games that are normally the domain of consoles and PCs. Not even Asus, the self-proclaimed paladin of mobile gaming, has gone this far.
The iPhone 15 Pro will be the world's first true gaming smartphone
I know I need to calm down and stop bombarding you with superlatives. However, it was just a few months ago I explained how gaming smartphones were not very useful.
I criticized these products for being far too powerful for the existing catalog of mobile games. I also criticized manufacturers for not working with publishers and developers to come up with ambitious video games that are capable of exploiting the power of gaming smartphones. In short, a gaming smartphone like the Asus ROG Phone 7 Ultimate (review) for playing mini or indie games is useless.
The iPhone 15 Pro looks set to change all that. The ability to play real console/PC games on the move, that's the whole point of a gaming smartphone according to my definition.
Now, you might say that cloud gaming and remote play already allow you to enjoy console games on your smartphone. That's true. However, when it comes to remote play, you need to own the console to launch the games and "cast" them onto your phone. When it comes to cloud gaming, if you live in a white zone or your connection is too slow, there is nothing much you can do about it.
There's a reason why the market for portable "consoles" (or rather, mini-PC gaming systems) is booming. Steamdeck, Asus ROG Ally, Lenovo Legion Go, the list is growing. We can see from the traffic of our articles concerning this subject that there is real interest in machines that natively run huge games.
Even with these products, the gaming on the PC is a long way from the plug & play experience of the Nintendo Switch. You will have to configure your machine properly, fiddle with the game settings, and so on.
Apple looks set to put all these limitations to an end with its iPhone 15 Pro.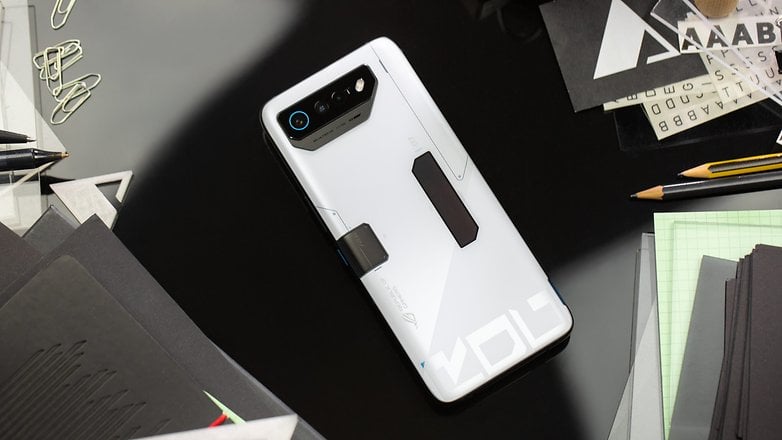 Is the iPhone 15 Pro powerful enough to be a handheld console?
Yes. The iPhone 15 Pro is undoubtedly more powerful than a PS4, there's no denying that. In theory, there's nothing to stop a console/PC game running on an iPhone in terms of raw power.
The A17 Pro chip, reserved for the iPhone 15 Pro and Pro Max, is the world's first 3nm chip, capable of packing an unprecedented 19 billion transistors.
In reality, compared to the A16 Bionic chip that powers the iPhone 14 Pro, Apple estimates a performance gain of 10%. As for the GPU, the improvement would be even greater, since the gain of an additional core (6 cores versus 5 previously) would boost performance by 20%.
The A17 Pro is also capable of hardware ray tracing acceleration. The same goes for Metal FX scaling. This technology, which competes with Nvidia's DLSS and Intel's XeSS, comes directly from Macs to optimize console/PC game ports.
Technically, I don't see any obstacle for a game like Assassin's Creed: Mirage to run at least 30 FPS in 1080p on the iPhone 15 Pro. As for the usefulness, or at least the impact, of ray tracing, I remain more skeptical. I'm pretty certain that ports of various games will involve a graphical downgrade, that much seems inevitable.
Apart from its perceived technical limitations, I foresee storage as the biggest bugbear. I cannot see myself installing 50 GB games on a 128 GB iPhone 15 Pro. I wonder how Apple will tackle this issue. The risk of having your iPhone overheat and thermal throttling are also major issues for the manufacturer.
Apple shows of images of Assassin's Creed: Mirage on the iPhone 15 Pro:
No, the iPhone 15 Pro won't be "too small" for gaming
However, this much is clear: there are potential obstacles to an optimal gaming experience when playing on a smartphone.
Let's start with the screen size. Is the iPhone 15 Pro's 6.1-inch diagonal screen really compatible to handle the level of detail of a game like Assassin's Creed: Mirage?
That's debatable. I totally understand that a game cannot be fully appreciated on a small screen. However, if we were to take the iPhone 15 Pro's 6.7-inch screen, we're very close to the 7-inch screen of the Asus ROG Ally or Steamdeck. The iPhone 15 Pro Max also has the advantage of an OLED panel and not an IPS LCD like the aforementioned portable consoles.
We could then play the price card for naysayers. The iPhone 15 Pro Max starts from $1,199 for the 256GB version. At an equivalent storage, the Steamdeck sells for $529. The Asus ROG Ally with 512 GB retails for $599 onward.
One must remember, the iPhone 15 Pro Max is not just limited to gaming, as it is a smartphone in its own right. Portable consoles from Asus, Valve, and others are limited in this sense, hence their more competitive price.
In any case, I fully enjoy most of my Switch games when traveling, getting immersed via the small 7-inch OLED screen. In fact, some games look better on this small screen than when my Switch is docked and the game is played on my 27-inch monitor.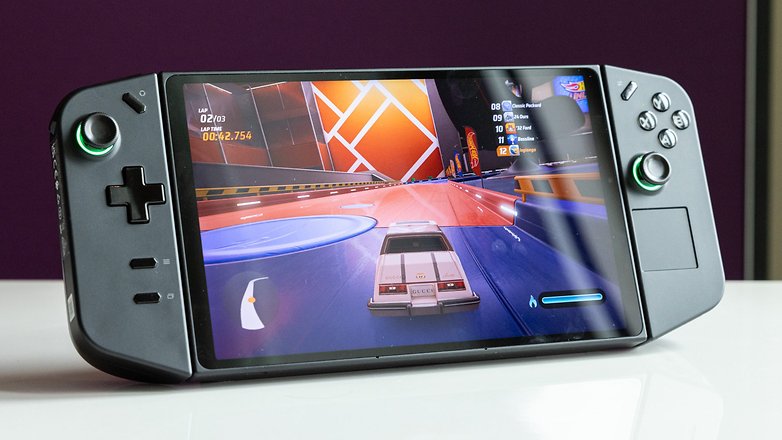 Actual AAA games on the iPhone. Really?
Then there's the question of the games catalog. Assassin's Creed, Resident Evil, Death Stranding, that's all very nice. What next? Yes, that is the right question to ask because all the mentioned games are ports.
That means they weren't developed for the iPhone from the beginning, but have been adapted accordingly. The developers would have to rewrite the game code, adapt the interface, graphics, and do a lot more back-end work. This process takes a long time as evident by ports of games on the Nintendo Switch (think Hogwart's Legacy, which I'm still waiting to play on my Switch OLED).
Death Stranding and Resident Evil Village are games that were released several years ago for the console and PC. Assassin's Creed: Mirage is expected in early 2024 on the iPhone, but will be released next October on PS5, Xbox Series X, and PC, among others.
Will Apple find enough customers to buy games at full price on the iPhone when they could surely buy them at a cheaper price for the console/PC or, at the very least, purchase them several months before their iPhone release? Perhaps Apple could offer them directly via Apple Arcade.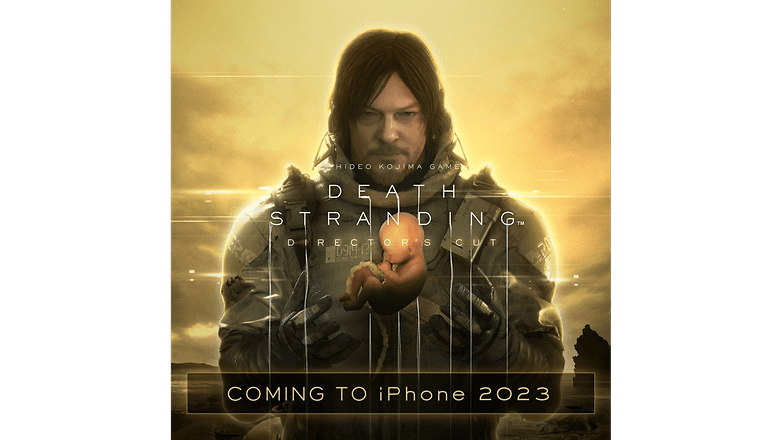 There is one problem: only the iPhone 15 Pro and Pro Max have exclusive access to the 17 Pro chip for now. We'll have to wait at least another year for the basic iPhone 16 to receive this chip. Apple would have to offer an Apple Arcade+ or a Pro subscription that contains these exclusive games, which cannot run on all iPhones.
This would clearly be a typical Apple choice. And I have to admit, I'd be pretty OK about that.
Finally, I've also seen some criticism about in-game controls on the iPhone. There's no doubt that adapting console/PC games to touch controls will pose difficulties. Both gameplay ergonomics and interface legibility are of concern here, with all the virtual buttons likely to occupy space on the screen when playing.
The simple solution here would be to take full advantage of Bluetooth controller support. Couple that with Apple's array of MFI (made for iPhone) accessories, you're spoilt for choice.
In any case, I cannot wait to try out these games on the iPhone 15 Pro or iPhone 15 Pro Max. If Apple manages to offer a consistent catalog of AAA games that run smoothly without sacrificing the graphics quality, I'd most likely buy an iPhone and leave my Switch to gather dust.
What do you think of this very clear-cut view? Do you think I'm far too optimistic, or even unfamiliar with reality? Do you think Apple's vision of mobile gaming is the right or not? Do you think a dedicated handheld console will always be better than a gaming smartphone?