Poll results: you want to make Google Now yours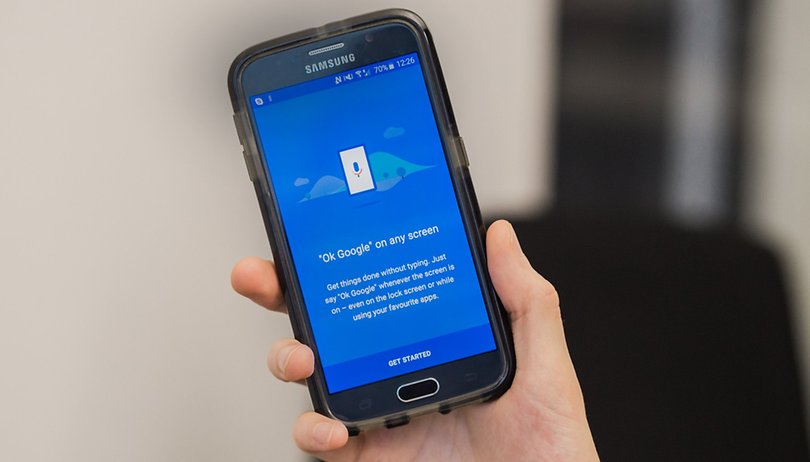 In a two-step poll, we asked you first for suggestions on features you wanted to see added to Google Now, then we asked you to vote on your favorite. Now the results are in, and it turns out that what you want to see more of are customization options, rather than new features.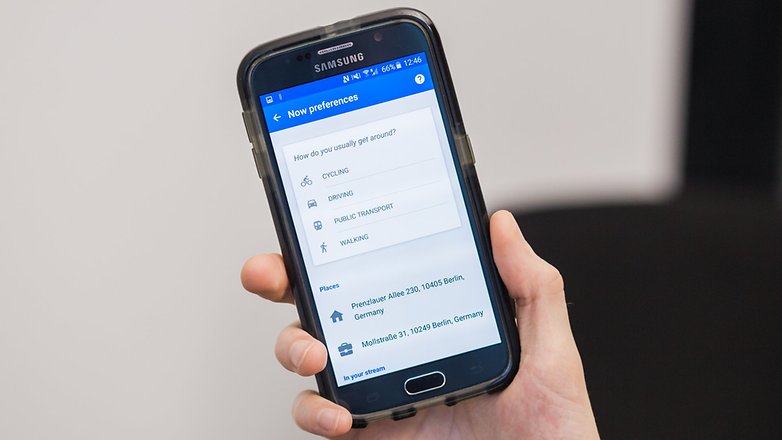 It seems you're at least somewhat content with the service Google Now currently provides, but you would like to be able to customize it more to get the most out of it.
Whether that means altering the grid layout, resizing icons, or changing default settings, Google Now needs to add more options to make users happy. It seems pretty clear that the limited options currently provided are not enough.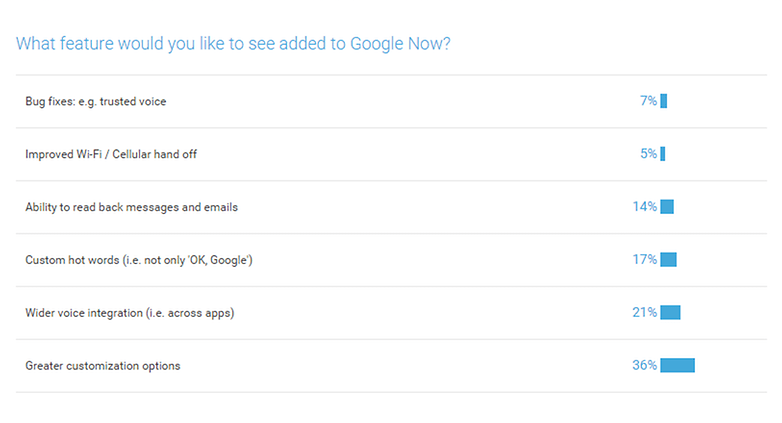 36 percent of you voted for greater customization in our poll, 15 percent more than the next most popular option, which was wider voice integration. This desired feature still achieved a respectable 21 percent of the vote, however, so being able to control other apps using your voice, just as you can do in Google Now, seems like a good way to go too. However, this would require a lot of cooperation from app developers.
What would you want to be able to customize in Google Now? Do you think Google is doing enough to improve the service? Let us know in the comments.