Poll results: Would you buy from Huawei despite warnings about spying?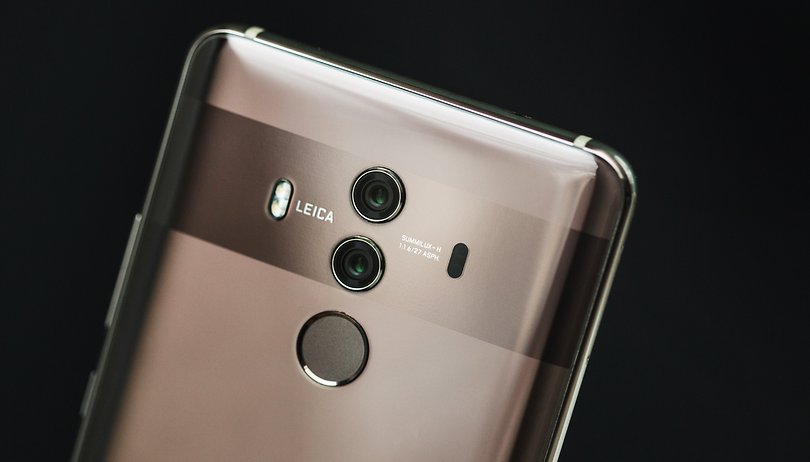 With six top intelligence chiefs are warning Americans not to buy Huawei smartphones, we wanted to know if you are concerned enough to reconsider buying smartphones from Huawei in the future. Here are the results of last week's poll.
Huawei's efforts to make it in America started a while ago, and just as it seemed like the Chinese firm was about to catch a big break with an AT&T partnership, the deal as called off. When it rains it pours. Now, concerns about Huawei's alleged links to the Chinese Communist Party are mounting and directors of the CIA, FBI, NSA and the Director of National Intelligence among others are cautioning the American public not to buy Huawei devices.
But, will this development affect how consumers feel about the brand? According to the over 450 people who responded to our poll, the answer is overwhelmingly "No". While the carrier deal falling through is sure to hurt sales, it looks like Huawei's brand is still intact, at least among the kind of smartphone enthusiasts who read AndroidPIT, as only 14 percent of respondents said they'd never buy from Huawei and 18 percent said they're less likely to buy from Huawei than before. That leaves the vast majority, 68 percent, saying they would still buy a Huawei device regardless of the warnings!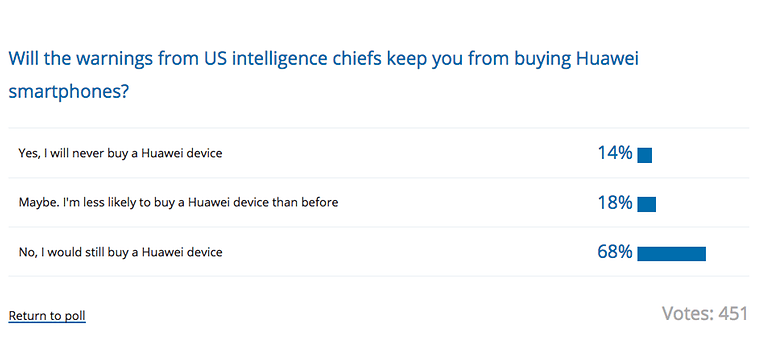 In the comments, people seemed more mistrustful of US intelligence agencies than of Huawei. One user, George Silversurfer, even jokingly thanked the intelligence community for "having brought huawei to the public attention" and the user will "for sure will consider buying one".
What do you think of the accusations against Huawei? Are you concerned about spying in general? Let us know in the comments!