Sep 9, 2022, 6:37:02 AM via Website
Sep 9, 2022 6:37:02 AM via Website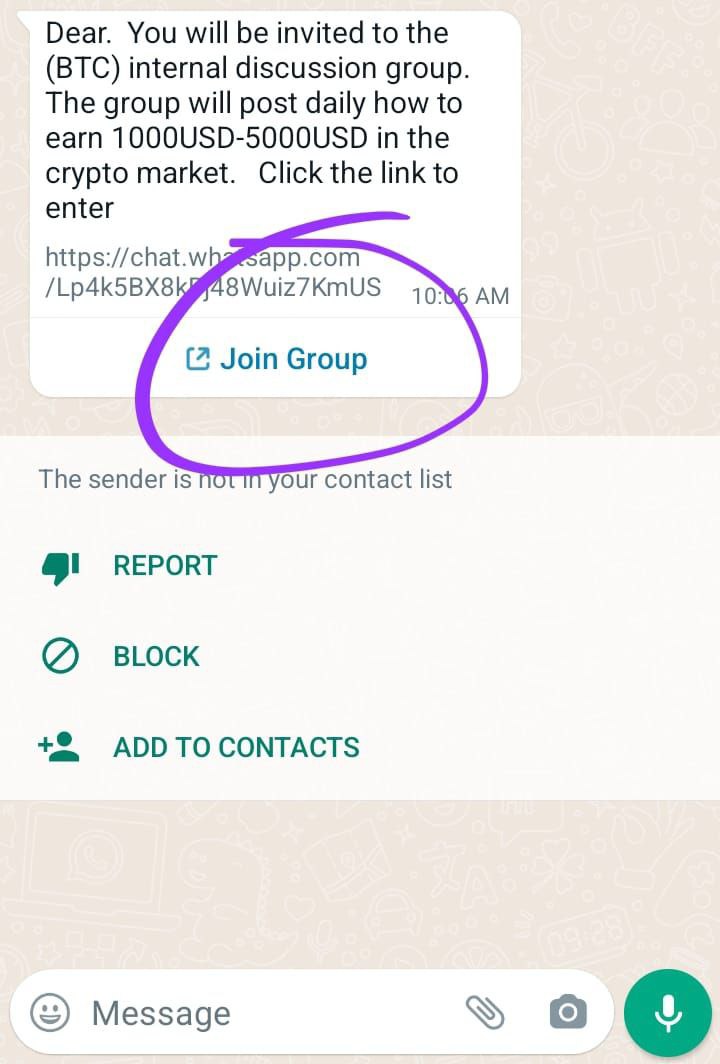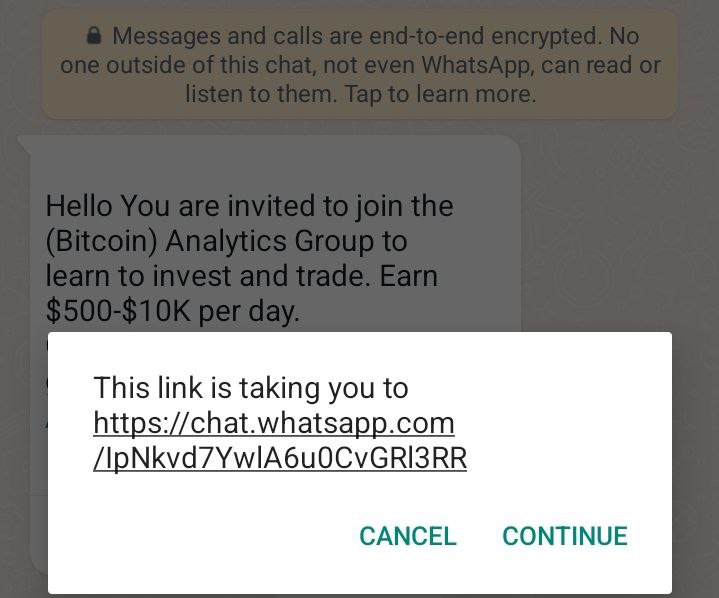 I am trying to figure the workaround on how to send this message ( as in Screenshot1 ).
Screenshot 1 is a spam message sent by some random number to me. I am surprised how the person is able to send the message and yet whatsapp allows me to click on that button "Join Group".
After clicking that link/button, screenshot 2 pops up(See attachments). This experience is quite similar to how we open a link from Whatsapp Status.
Any of you are aware how to do this? I did ask that spammer (LOL), but no response from that number. I doubt they understand english.
I know that only way a link is visible or clickable is "if I reply to original message of that number" or "if I save that mobile number in my contact list"
But, my question is if i dont do either of it, how can i still send a message with an URL which is clickable.