Jun 9, 2021, 3:47:40 PM via Website
Jun 9, 2021 3:47:40 PM via Website
Hi,
I would like to present my new game.
It's a set of three dice games:
General (an simplified variant of dice poker)
Dice Dodge
Pig
General (or Generala) is a dice game played with five six-sided dice. It is a Latin American version of the commercial game of Yahtzee (or Yacht). The object of the game is to fill in each category on the score sheet and make the highest score.
Dice Dodge is a dice game related to those in the jeopardy family, which includes Pig and Farkle.
However, instead of the choices being "keep rolling" or "stop", one must choose whether to roll dices along a column, row, or across the entire board in order to maximize their chances of winning.
Pig is a small and funny game for two player.
Each turn the player rolls one dice as many times as he/she wants. At the end of the turn all earned points will be added to the total player's score. But if player gets the pig - 🐷 (one dot) he/she loses all round's points and next player get his/her turn.
You can play against Android, your friend (locally or for the Pig game also via the Internet) or
participate in daily tournaments.
Several screenshots: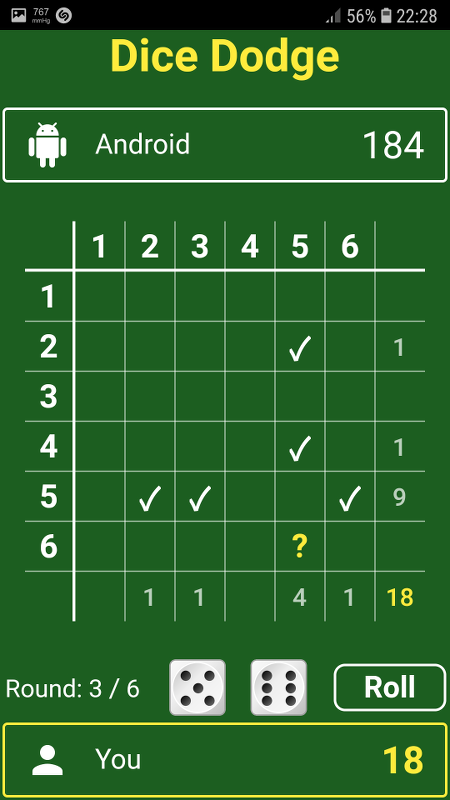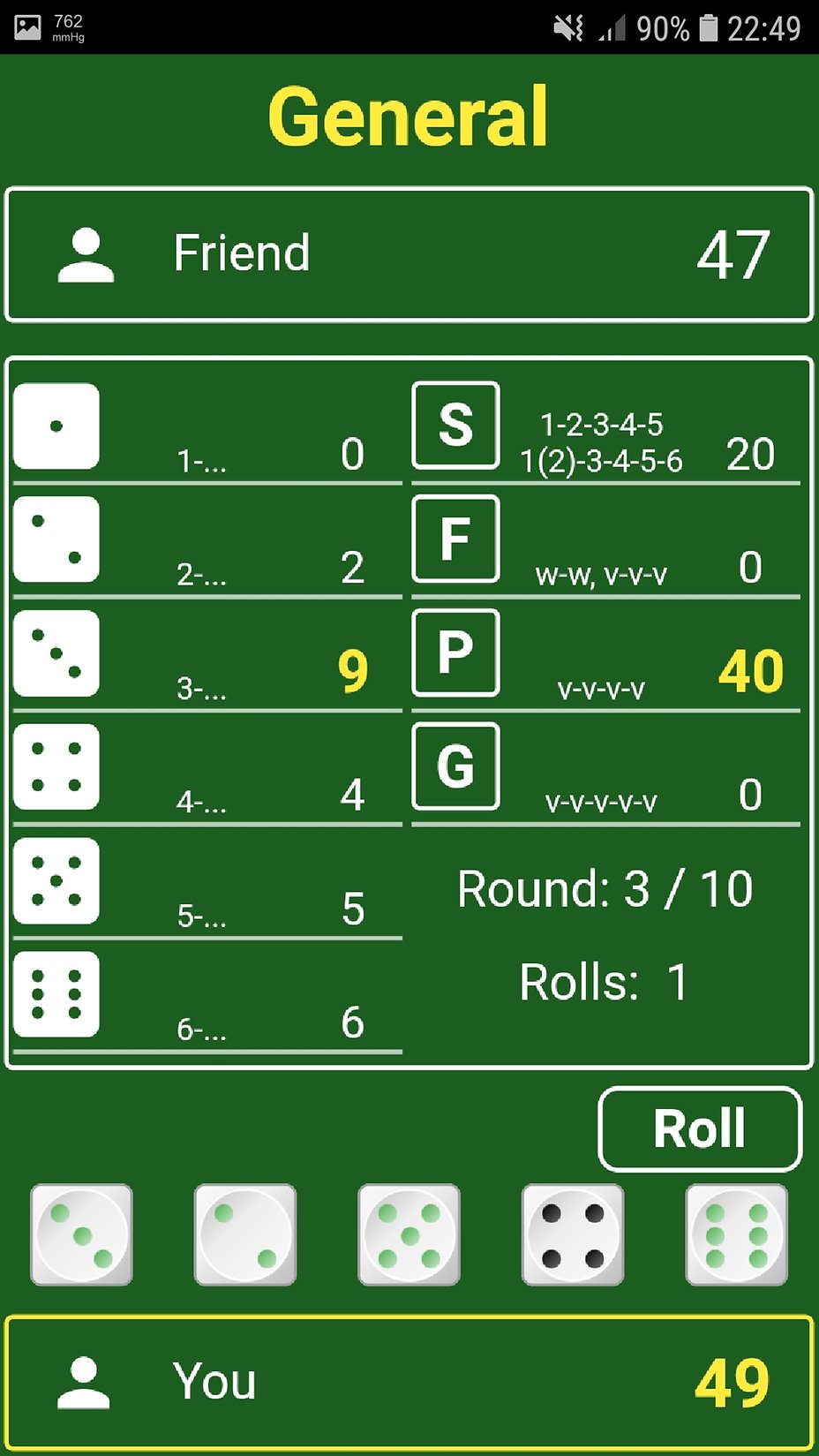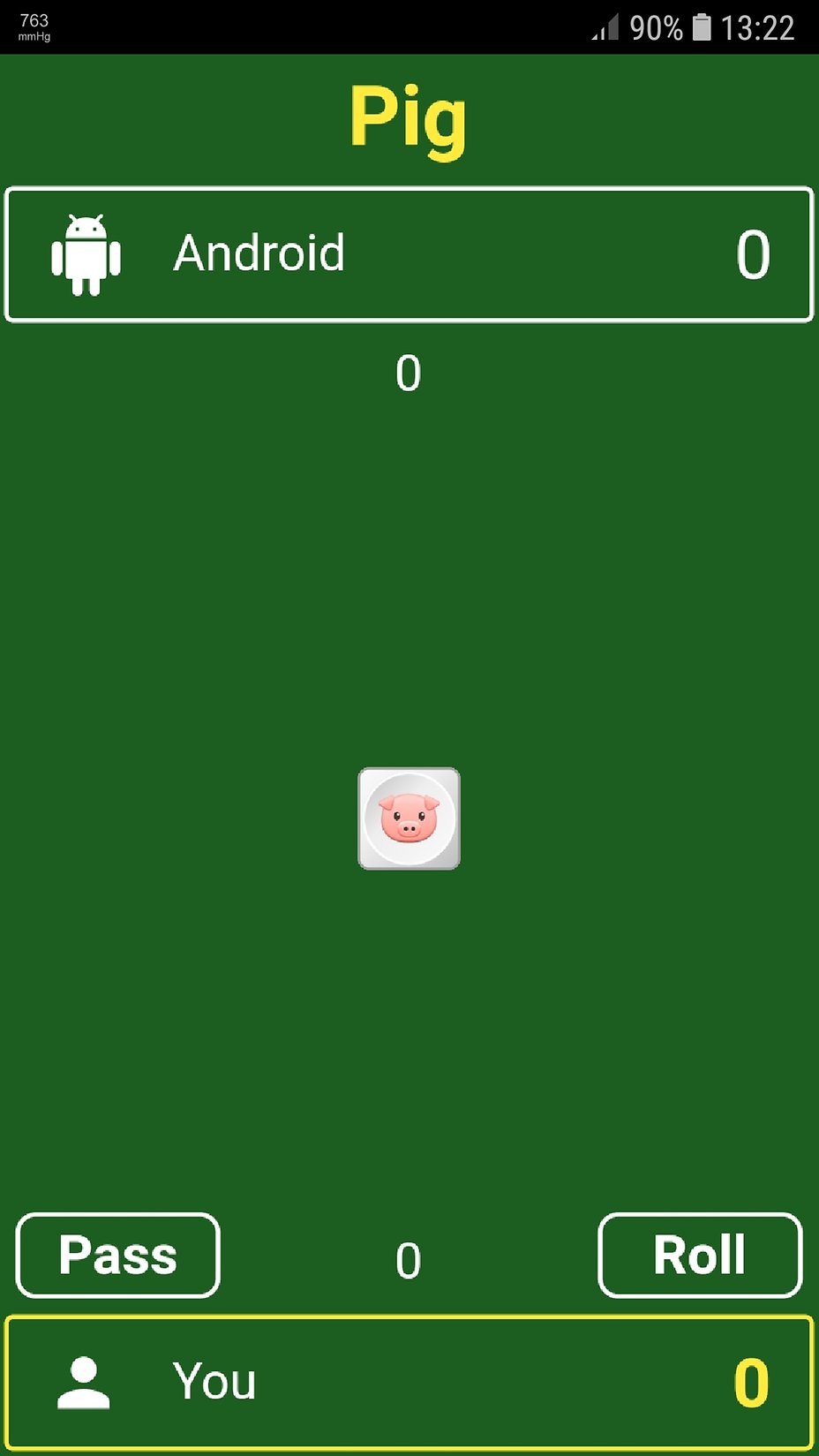 and a small video:

Download GP link: Dice Games .
Have fun!