Oct 13, 2020, 8:44:38 AM via Website
Oct 13, 2020 8:44:38 AM via Website
Hi friends,
Let me introduce a new app we've developed.
HelloWords is an application for remembering language words based on gamification. You can learn 22 languages ​​at the same time, such as English, Japanese, French, and German.
The usage of HelloWords is a little different from other word-memorizing applications. First of all, you will see a lot of thematic units on the homepage. Each unit has a list of words to learn. The default is to select all of them. You can Cross out the words that you know, so you can focus more on the unfamiliar words.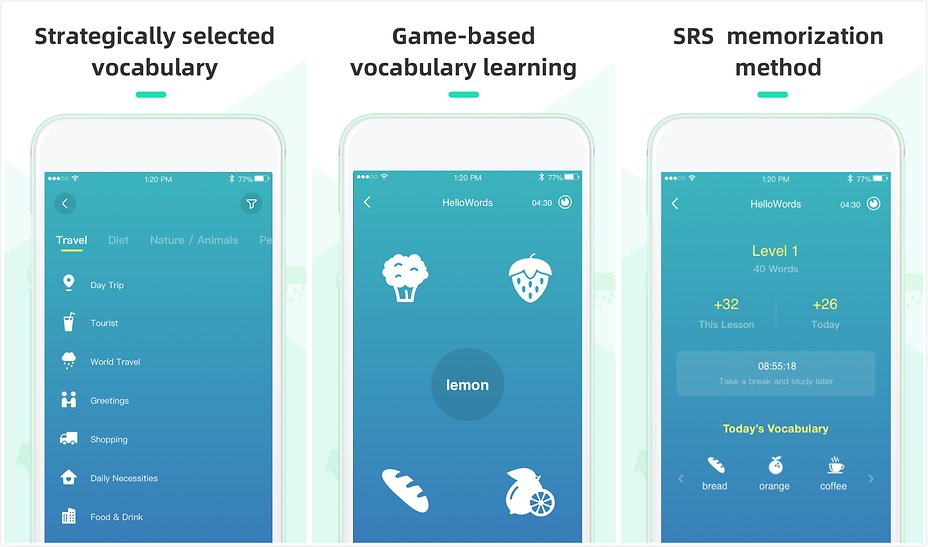 In HelloWords, you need to correctly match words and pictures, and strengthen your memory through multiple selections, spelling, etc., and gradually master the words in the loop. If you only combine words and translations to remember, it is difficult to have a concrete understanding of this word in your brain. So we firmly believe that HelloWords will change your way of memorizing words and make your brain fall in love with memorizing words.
As long as you follow HelloWords to learn, remove the words you already know, keep relearning unfamiliar vocabulary, and keep learning every day, you can truly master the words of a language.
HelloWords is now upload on Google Play and App Store.