Sep 14, 2020, 11:54:43 AM via Website
Sep 14, 2020 11:54:43 AM via Website
The YouTube platform is an excellent online site to view videos and listen to music. You will be able to find almost all of your favorite videos on YouTube. If you own a Windows or MacOS laptop or PC, you may have already encountered lots of YouTube converters online and offline.
One of the emerging formats of audio files is M4A. As they contain lesser file sizes than MP3, they are more convenient to use especially for iPhone and MacOS users.
But how do you convert a YouTube video to M4A format?
M4A file extensions are MPEG-4 Audio files. MPEG-4 files have MP4 as their official extensions and contain both audio and video data. But when the files only contain audio, the format used is M4A.
M4A files are commonly used for music downloads that are unprotected in Apple's iTunes Store. These audio files are commonly used as ringtones but these are saved in M4R formats rather than M4A. And if you are downloading songs that are copy-protected using the iTunes application, the files are saved in M4P instead.
Audio files with the M4A extension are typically encoded with Advanced Audio Coding (AAC) lossy compression to reduce the audio file's size. Although some may use Apple's Lossless Audio Codes, also known as ALAC.
If you are an Apple fan, you may prefer M4A files and would convert your favorite YouTube music to M4A. But to those who prefer playing audio files on their Android phones, they may want to convert videos to an MP3 format which is more user-friendly.
There are various video converter software and online video converters but not all allow the conversion of a YouTube video to M4A format. And some of the online video converters only offer the conversion of a YouTube video with a limited network connection and file size.
In this section, we give you five tools you can use to convert a YouTube video to M4A:
An excellent video converter software - DumpMedia, and
Four of the famous free and easy-to-use online YouTube video converters - Y2Mate, online video Converter, SaveTheVideo.com, and cpClips.
DumpMedia
DumpMedia is an all-in-one YouTube video downloader, converter, editor and video enhancer software. But we will only show you how to convert a YouTube video to M4A format in this article.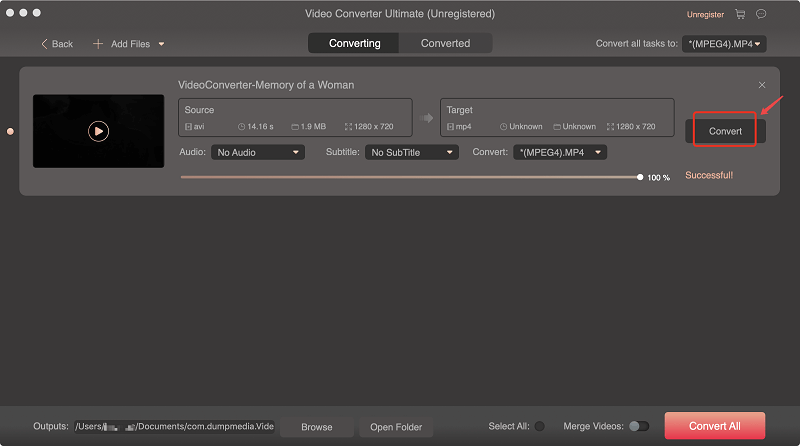 How to Download and Convert a YouTube Video to M4A
To download and convert a YouTube video to M4A using DumpMedia, follow these steps:
Step 1: Go to the YouTube Website.
Step 2: Search for the video that you want to download in the site's search bar.
Step 3: From the search results, click on the video that interests you.
Step 4: Copy the URL of the video (the URL starts with 'https').
Step 5: Launch the DumpMedia application.
For Windows users:
Step 5a: Go to the Search icon (magnifying glass) beside the Windows icon in your computer's Task Bar.
Step 5b: Type DumpMedia on the text field.
Step 5c: Click on the DumpMedia application on the search results.
For MacOS users
Step 5a: Click on the Launchpad icon in your computer's Dock. The launchpad icon is a gray circle with a darker gray rocket at the center.
Step 5b: Type DumpMedia on the Search bar at the topmost part
Step 5c: Hit the Return button on your keyboard to launch the pplication.
Step 6: Input the YouTube video URL that you copied earlier in DumpMedia's search box.
Step 7: Set the output format to M4A.
Step 8: Click the Convert button to start the conversion of your YouTube video to M4A.
Converting Videos
Step 9: Wait for the conversion to finish.
Step 10: Click the Download button to start downloading your video file.
Step 11: Sit back and relax while waiting for your YouTube video file to finish downloading.