Jun 20, 2020, 12:15:20 AM via Website
Jun 20, 2020 12:15:20 AM via Website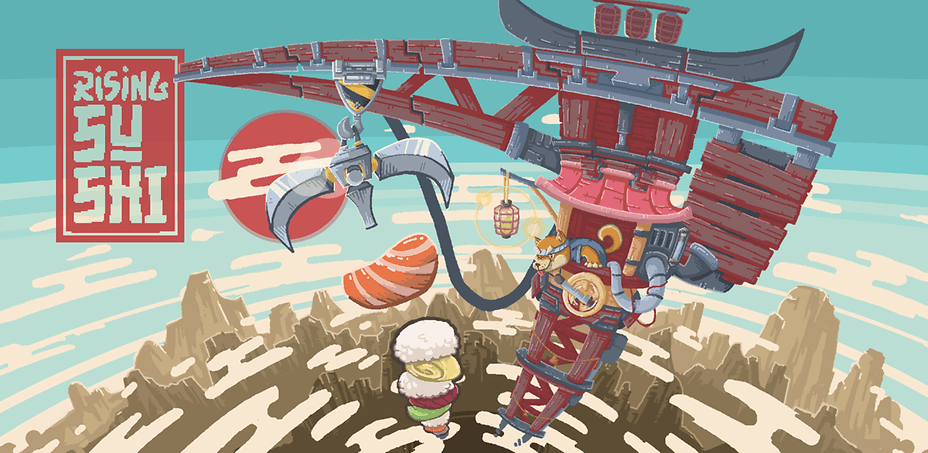 Hello everyone. Recently I've released my second game for And, an arcade with one button controls where you have to build an endless tower of giant sushi pieces with a claw crane.
The player must place the pieces in the right sequence, take and remember orders to assemble the correct combinations of sushi to earn extra points, and master the sushi cannon, a fever mode you activate getting consecutive perfect drops that is played like a shooter mini game.
The game's look is inspired by classic woodblock printings, and uses hand-made animations as transition between the menu and the different parts of the game.
If anyone is curious and try it, all feedback is really appreciated.