Jun 12, 2020, 11:18:41 AM via Website
Jun 12, 2020 11:18:41 AM via Website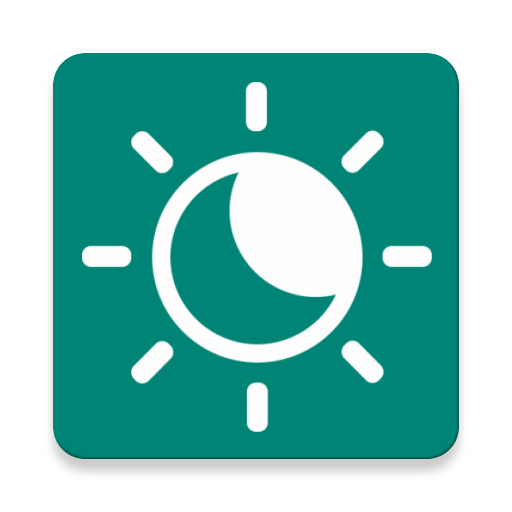 Night Light is an application that helps filter the blue light of the phone screen to protect your healthy eyes at night. This application will adjust the color of your screen to reduce blue light and reduce eye strain and trouble sleeping. A useful and worthwhile health app to have in your app collection.
What is blue light?
It's part of a natural light spectrum, which disturbs the circadian rhythm and causes sleeplessness, headache and bad eye health. Unlike red light night shade, screen light blue light blocks the secretion of melatonin, sleep hormone, and causes restlessness. Retinal neurons are in danger if night filter anti glare is not used after twilight for eye care.
Night Light reduce blue light by adjusting the screen to natural color so it greatly improve sleep.
Night Light keeps the eyes healthy by reducing the amount of blue light that reaches them.
Features:
1. Reduce blue light
2. App filter settings
3. Schedule settings
4. Save power
6. Easy to Use
7. It's FREE!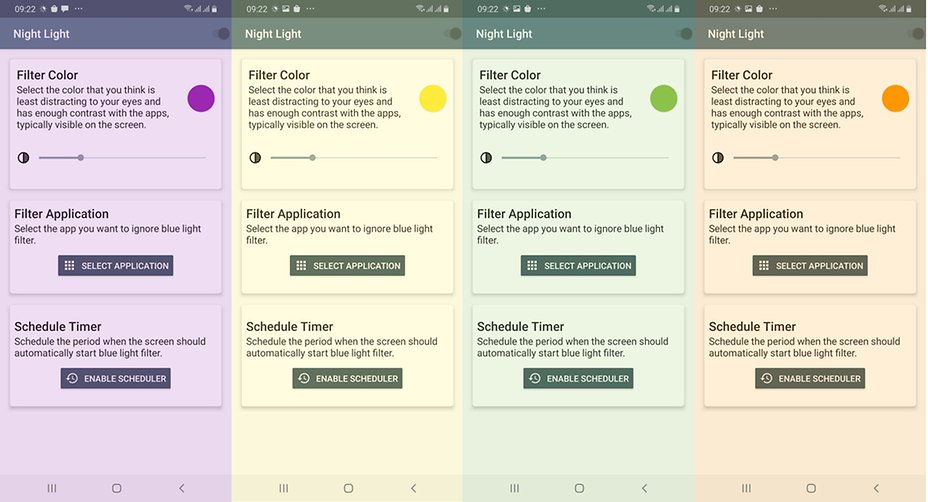 Reduce Blue Light]
The screen filter can change your screen into natural color, so it can reduce the blue light which will affect your sleep.
App filter settings
Can set the filter on/off for each apps.
Schedule settings
Turn filter on/off automatically every day at the set time.
Save Power
Practice shows it can greatly save power because of reducing screen blue light.
Easy to Use
Handy buttons and auto timer will help you turn on and turn off the app in one second. Very useful app for eye care.
It's FREE
[Night Light is free and always will be.
Night Light uses accessibility service to detect when an app is launched or closed and allows you to change the filter actions for each app.
Link download:
play.google.com/store/apps/details?id=com.nightlight.app
— modified on Jun 12, 2020, 11:22:14 AM