May 26, 2020, 1:46:07 PM via Website
May 26, 2020 1:46:07 PM via Website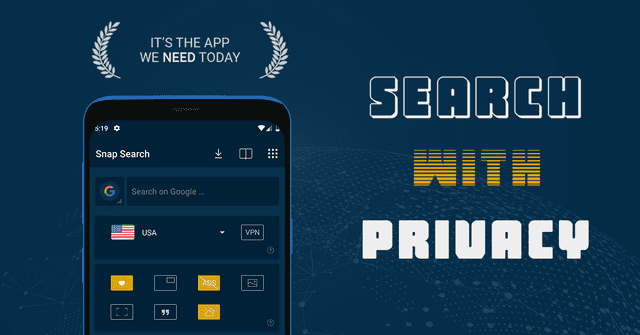 I'd like to introduce you to Snap Search 🙂
Have you ever searched something on Google and seen ads for it on Facebook or Instagram? That's just one example. Everything you search online follows you on almost every website you visit. Organizations use your data without your permission and even sell it to others. We stop that.
This is not an ordinary browser - it's packed with SO many useful features. Here are some of them:
⚡️Inbuilt Ad Blocker
⚡️Inbuilt Tracker Blocker
⚡️No permissions ever (all other browsers ask for permissions)
⚡️One Tap Private Bookmarks
⚡️Private Browser with VPN & Proxy
⚡️50+ Quick Search Engines
⚡️Floating Private Browser
⚡️Download Web Pages Offline
⚡️Home Screen Widgets and lots more...
It's super fast and super secure.
Play Store: play.google.com/store/apps/d...sky.snapsearch
Website: snapsearch.online