May 22, 2020, 5:47:39 PM via Website
May 22, 2020 5:47:39 PM via Website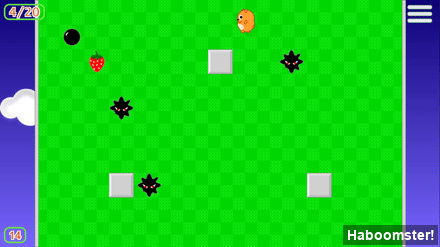 Game: Haboomster!
Publisher: AntacKGames
A fast paced arcade action game about hamster Sparky chasing fruits!
Run through the maze of obstacles, collect certain amount of fruits per each level, beware of monsters and bombs!
Game features:
* 60 levels;
* 4 backgrounds;
* 2 game modes (mission and survival);
* 1 touch control;
* casual gameplay.
This game is brought to you by AntacKGames: