Apr 26, 2020, 11:31:09 PM via Website
Apr 26, 2020 11:31:09 PM via Website
Hi All! My name is Sergey, I am from Ukraine.
I'm delighted to introduce my first android game: World Art Puzzle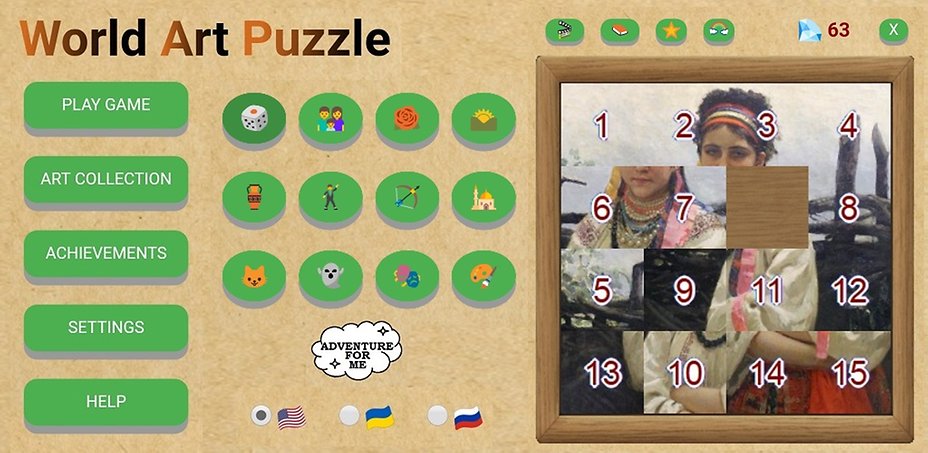 Published on Google Play: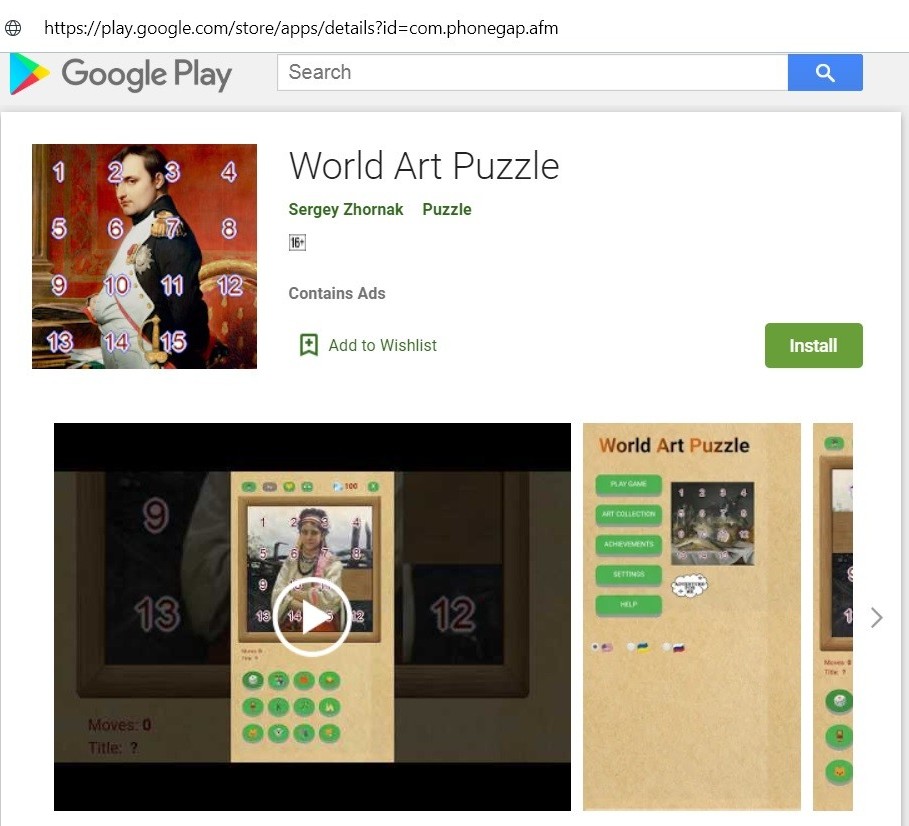 Any feedback please! all ideas and suggestions were welcome.
Many thanks!
Some additional details:
World Art Puzzle is a classic 15-puzzle game that consists of a painting of numbered square tiles in random order with one tile missing.
You have to slide the tiles to reassemble a painting, by touching the block you want to move.
Game contains:
- 11 themed galleries with a total of over 300 paintings;
- 2 levels of difficulty: with 15 numbers (easy mode) and without numbers (hard mode);
- 43 achivements;
- 1 musical theme and 17 sounds;
- earn game's diamonds for every solved puzzle;
- diamonds can be spent on adding painting to collection or puzzle shuffling;
- added ability to delete a painting from collection;
- help system and detailed descriptions about paintings, genres and artists;
- the game is localized to English, Ukrainian and Russian languages;