Dec 23, 2019, 11:38:44 AM via Website
Dec 23, 2019 11:38:44 AM via Website
The document scanner provides an easy and free document scanner facility without any hardware need.
When someone wants to scan a photo of his/her id card or some other important document, receipt, and files. I
f they don't have a scanner, then they face a problem because the mobile camera app is not very good at taking the picture and adjust its corner. So, our app helps someone in a problem and becomes very useful to everyone.
You can compare both images one who scanned from the mobile app and other from computer scanner both are the same in quality.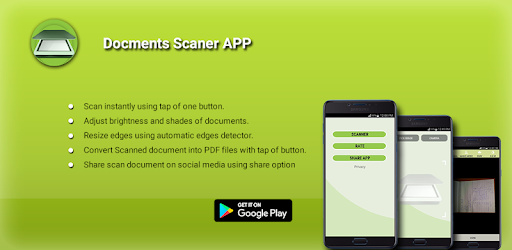 Scanner document affords virtual assistants to folks that want to scan their critical documents, receipts, and files you can also name it paper scanner. Read More
Key Features
1. Scan instantly using the tap of one button.
2. Adjust brightness and shades of documents.
3. Resize edges using automatic edges detector.
4. Convert Scanned document into PDF files with the tap of a button.
5. Scan to pdf, pdf creator
6. Share scan documents on social media using the share option.
7. Best Document Scanner