Dec 17, 2019, 12:37:10 AM via Website
Dec 17, 2019 12:37:10 AM via Website
Hi guys!
I just released my game "Trading Caravan" on Android. It's a free strategic management trading game where you have to manage your resources carefully to become the richest merchant. You can unlock 20 Factions with different abilities. Choose the best strategy to make the higher score. You can play in "Classical Mode" et later in "Traveler Mode" for more surprises!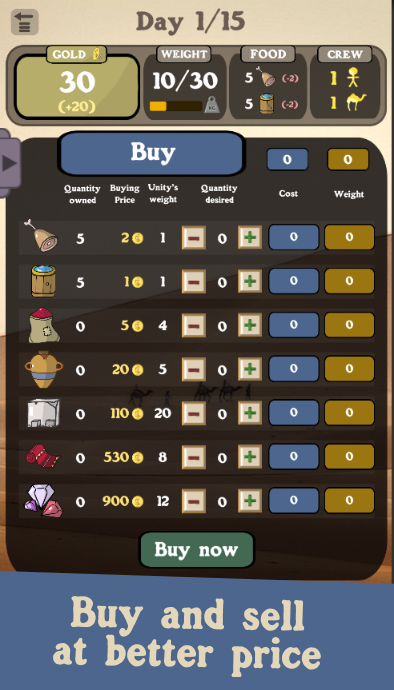 In Caravan you can :
Buy, sell, profit
Add camels to your caravan...
... And make them die of hunger!
Recruit traders
Save your gold
Meet the Mysterious Merchant and the Old With
Play in 2 different modes (classical and traveler)
Unlock 20 different Factions
Challenge your friends
Unlock achievements
I hope you'll enjoy the game! See you soon, and may the God of Gold be with you

!