Nov 19, 2019, 6:14:59 AM via Website
Nov 19, 2019 6:14:59 AM via Website
Hello all!
Let me introduce you to my new game. A fun and addictive puzzle game!
Category: Logic/Puzzle
Developer: TAMI apps
Interface language: English, Russian.
Version: v1.0.1
System requirements: Android 4.0.3+
What is it and what about:
"MeMeMerge!" is a puzzle game in which you need to merge together blocks with the same numbers to get a new number. In the game there are goals that need to be completed, for example, to collect a block with the number 256 or 2048. In the beginning, the game is very simple and relaxing. Shoot blocks, collect the number 64 and that's it! But as soon as you collect a few blocks with the number 64, then the real fun begins! With each new number, the game will challenge you. Prove that you can think fast and make quick decisions. Perform a series of merges and collect the block with number 2048!
Game Features:
- Automatically save game progress at any time.
- Train your brain for quick decisions.
- There are elements of action due to the "shooting" blocks.
- Several consecutive mergers give an increased score (combo).
- The game is suitable for many ages.
- Simple game rules.
- Fast game start.
- The game challenges you!

Screenshots: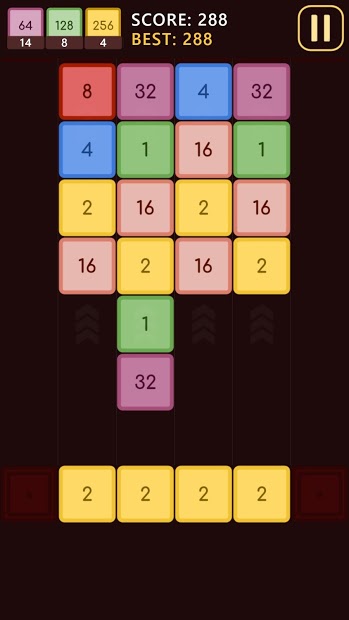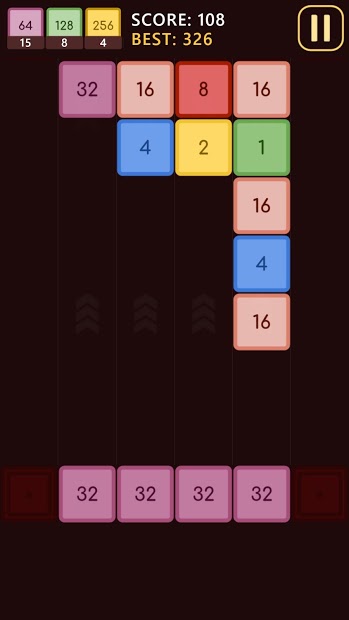 Please check out the game

Screenshots do not convey the excitement and interest that it causes.
Google Play link: https://play.google.com/store/apps/details?id=com.tamiapps.mememerge

— modified on Nov 25, 2019, 5:29:44 AM