Oct 30, 2019, 11:35:06 AM via Website
Oct 30, 2019 11:35:06 AM via Website
Here I list down the top 8 most innovative prayer time apps that are most popular and favorite apps for Android and IOS. These apps provide lots of features for your device. You can use easily these apps and you can also download any one of these apps just copy the app name and paste it on play store and download it on your smartphone so, in this way you exactly reach your requirement. Before installing any app you must read the app features and that app which you think that this is the best app you can download. The purpose of writing this article to bring for you most top-rated apps that have more user-friendly and users likely him.
#1Muslim Globe - Prayer times,Quran, Azan & Qibla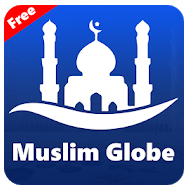 Muslim Globe is one of the best prayer time's apps which provide features to users such as accurate prayer times, find out the nearest mosques location, you can also find exact location of Qibla, fasting times during Ramadan, Tasbeeh counter for zikr, six Klamath with English translation, Complete Quran in 15 lines and calculator to find the zakat and Usher so, these are the features that are prayer times app provide to their users. It is a great and user-friendly app developed by Instaberry Software limited.
2 Hafizi Quran 15 lines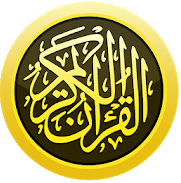 Hafizi Quran is the best Islamic apps for android and IOS users. This app provides a great tool for memorizing or reading the Quran in Ramadan, Hajj and all over the year and this app also provides complete Quran 15 lines per page that is commonly used for Hafiz-e-Quran. The Hole Quran is completely offline you can read any time if you have not internet due to some issues. And in this app, there are multiple languages add that are Arabic, Bangla, English, French, Spanish, Indonesian, German, Malay, Turkish, Urdu, and Hindi.
3 OnePath Network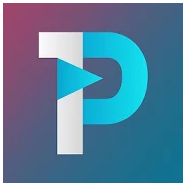 OnePath is another one of the best apps on the play store. It provides premium Islamic content anywhere, anytime and users can also watch videos at their homes or on your way to work. Using this app users enable to get the latest videos on spirituality, education, news, the Quran, the Prophet, society, or history. And one of the best feature of this app that provides to their users that is option cast to your TV to enjoy on the bigger screen. Along with another feature of this app, you can download any content that is your favorite without an internet connection.
4 Quran Majeed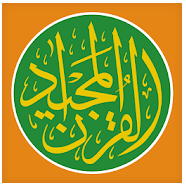 Quran Majeed is a great Islamic app for android and IOS users. One of the best features of this app is to provide all over the world prayer times clock with Azan/Adhan. This app also allows the users to select their favorite themes from selectable themes option and the other best feature of this app is to provide their users that is the whole Quran translation by 45 languages. Users can select any one of these languages that are most understandable by the user. Quran Majeed is very simple and easy to read for the user.
5 Learn Quran Reading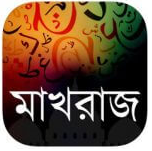 Learn Quran Reading is an amazing app that allows the users to learn and reading the Quran to their smartphone. Users can correct their pronunciation and spelling of the Arabic alphabet app to read the Quran. Learn Quran is a Bangla Islamic app that is the basic purpose to teach kids the Arabic language as well as learning the Quran. It provides different sections such as Education, Jajam, Tashdid, Kalkalah, Maddh, Sakin, Tanbin, Practice, and Nurani Qaida. The whole lessons given in this app are in Bengali, West Bengal & native Bengali speaker Muslims all over the world.
6 Tasbih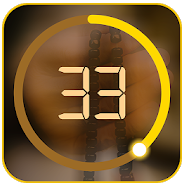 Tasbeeh is another one of the best apps that were developed by TopOfStack Software Limited for android and IOS users. This is the latest digital version of tasbeeh which enables Muslims to make zikr in prayer. It is a free app that provides a user-friendly interface and easy to use. Using this app user can also find out the nearest mosque location from your current location. Users can also change the location by fake GPS.
7 Labbaik - Guidance Umroh and Hajj 2019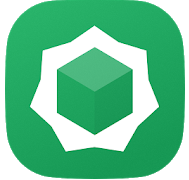 Labbaik is an amazing Umroh guidance app for android and IOS users. This app provides complete information about Hajj and Umrah that are most helpful for Haji. This app also provides complete Hajj and Umrah Dua's begin with du'a of leaving Home until they come back home. So, this is the best app in which the user can get any information related to Hajj and Umrah by one touch with a complete description.
8 Read, Learn, Memorize Quran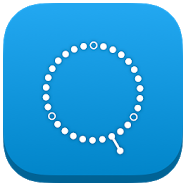 Memorize Quran is another most popular and favorite app that helps the user to memorize more surah's or memorize the whole Quran. It is a free app, if you want to use a premium feature of this app to use on your android and IOS then you should buy this app. This app also provides a game that helps to memorize the Quran more effective, easy, fun and social.