Oct 25, 2019, 2:05:16 PM via Website
Oct 25, 2019 2:05:16 PM via Website
Recover deleted videos from android using elite version of the video recovery application.The dump videos are restored from the mobile memory and you can easily make backup of your videos deleted from mobile phones.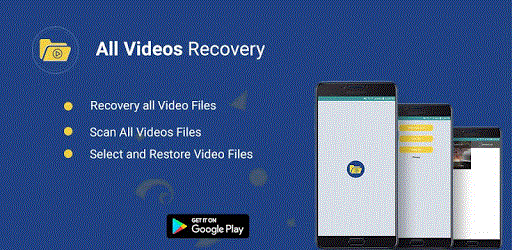 Video Recovery Android App is an android app which helps you to recover your video files. If you accidentally delete a video file and now you are worried and you are continuously asking a question from yourself that 'How can I recover my video file.? Video Recovery is an android app which will solve your problem in just few minutes after installing this app.
Key Feature
Easy to use and recover deleted videos
Recover Deleted videos without internet wifi or Data.
Backup video to a separate folder or SD card.
Quick uninstalling
Auto backup and save deleted video movie files
Important Note
We are not getting any errors while recover and restoring and if you find any bug or did not recover deleted video then send us feedback on our email to find the error.